SPS getting listed on Huobi is HUGE!!!!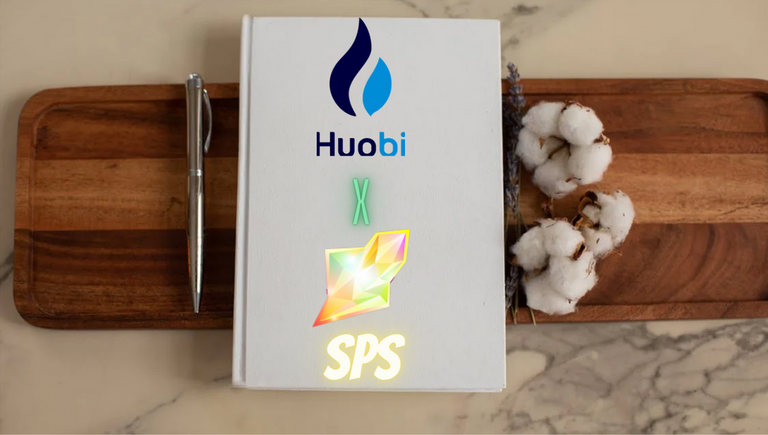 The bear market has hit the entire crypto market hard but that hasn't done anything to dampen the excitement and dedication to building in Splinterlands. This is highlighted by the recent announcement on Twitter about a major listing.
Don't get me wrong, SPS is already listed on a couple of decent exchanges but getting Huobi, one of the bigger crypto exchanges, highlights how popular the token and game has become. I have a feeling that this could be the start of something even bigger for what it already one of the most popular blockchain games in the crypto industry.
What sets Splinterlands apart is the constant development and dedication to the job. The regular chopping and changing can be frustrating at times but all it shows is that the project is led by a team that always wants to stay on top of things.
Splinterlands has undergone wholesale changes from the time I started playing until today. In fact, pretty much everything besides the ranked battle mechanism has changed over the past couple of years.
One of the major changes that occurred in the game is the introduction of SPS token that is stipulated to give the community governance privileges. It is a slow burner approach to transform the game into a community-run project.
Technically speaking, Splinterlands is actually run by the community since feedback from AMAs and townhall meetings often get implemented in the game. In any case, Splinterlands looks set to be at the very top of the blockchain gaming industry for a long time to come.
Listing Thoughts
SPS getting listed on Huobi is a massive statement by the Splinterlands project, particularly in the bear market. It shows that despite how bad the entire crypto market is performing, the game still has some juice in its locker.
Splinterlands as a whole was birthed during a bear market, so seeing so many developments coming through during the bear market doesn't surprise me. That notwithstanding, I still expect this listing to have a short-term bullish effect on SPS both short and long-term.
If I were a gambling man, I reckon that we could see SPS token do somewhere between 2-5X due to this pump. So it could be basically anywhere between 12 cents- 33 cents based on today's price, by the time trading starts tomorrow.
Now as much as I'm pleased by the Huobi news, I don't think I'll be moving my SPS to the exchange, despite how tempting the USDT pair may be.
To be completely honest, I'd rather not sell my SPS token for cheap because I have big dreams for it and it took me great pains to accumulate it. My medium-term target for the token is $1, so anything considerably less than this value feels like a loss.
On second thought, I could do what @acidyo did with Hive by using SPS to get more SPS. I'm not much of a trader but this approach seems quite easy to implement. Of course, this is solely based on the assumption that the SPS pump will be short-lived.
I'll keep my head on the swivel, watching the numbers and trying to squeeze out value from the situation. I hope good things come out of this event and may the odds continue to be in your favour.

Posted Using LeoFinance Beta
---
---