Sustainable income on Hive: Play to earn and Staking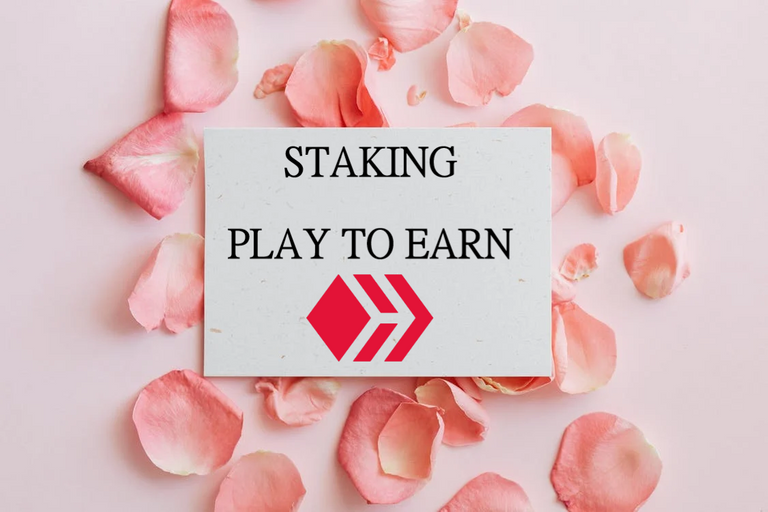 I like to think that most people in crypto land are striving to achieve some form of sustainable income. I believe that we're all navigating the perilous waters of the crypto space, trying to eek out a low-risk state that offers the best rewards and Hive seems to have that juice.
If you're new around here, my advice is to keep an open mind and try to seek out opportunities within the community.
Play to earn
These days, there are a lot of Olay to earn opportunities in the crypto space. These are basically games that participants can actually earn from.
On Hive, there are a couple of these sorts of games as well. In fact, Splinterlands which is one of the most popular games in crypto space lives on Hive.
Play to earn games are a neat way to slowly grow your portfolio. The best part is that you get to play a game while doing it.
Other than Splinterlands, there are a couple of games on hive that include Dcrops, Dcity, and Rising star. In development, we have Ragnarok, PsyberX and a couple of others in the oven.
Most of these games are trying to get a healthy balance between the actual gaming experience and the finance part. At some point, they'll all morph into some sort of financial ecosystem that has a game fused into it.
For example, in Splinterlands, you can participate in ranked battles and tournaments. You know, the usual game stuff. However, there's a financial side of it that kinda seems like what you'd find in most Defi platforms.
Other than the in-game tokens that are subject to speculation, demand, supply and all that stuff. There's also a staking mechanism that pays dividends.
Right now, staking SPS in Splinterlands on hive earns you SPS tokens and voucher tokens. Alternatively, you can also stake your SPS in a farm on Polycub but that's technically not on Hive, even though it was created by Leofinance.
This is just one way to earn passively on Hive, through a play to earn the game. In Dcity, Dcrops and a couple of others that I've not played extensively, I know it is possible to develop some sort of passive income through the game.
Staking
Generally speaking, staking assets on Hive will pay dividends. There are quite a number of assets with solid projects that you can consider staking in.
Right now, I stake over ten tokens on Hive engine and then some Hive as well that I earn from publishing. Every now and then, I also ensure that I convert some Hive to certain tokens that I have a special interest in.
One of the tokens that I always keep an eye on is Leo. This is because I spend a lot of time on Leofinance blogging front end.
Spending a lot of time on Leofinance community means that I get to curate a lot of publications there. Therefore my curation earnings on Leofinance will be higher than any other front end besides the Hive top layer curation.
Other than Leofinance, I also have a decent stake in Splintertalk, Proof of brain, vybit, sports talk and a lot of other niche communities.
The plan is to continue building and hopefully, one of them could morph into something huge. Leofinance, for example, has grown beyond the shores of Hive but there's still so much to come.
At the end of the day, the most important thing is to keep your eyes on the swivel. Keep an open mind, do your own research and always invest what you can afford to lose.

Posted Using LeoFinance Beta
---
---