The Gambler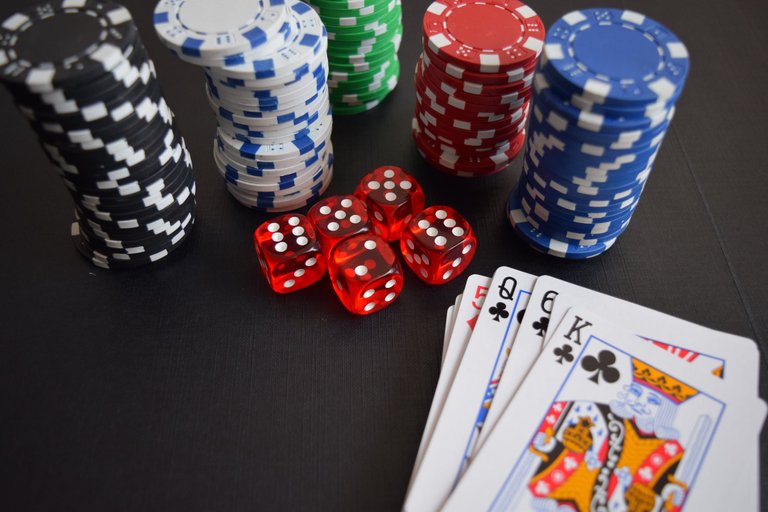 For reasons best known to the universe, Kenny Rogers' hit track, "The Gambler" was stuck in my subconscious throughout the wee hours of the morning and the depth of the lyrics even brought me to tears. However, waking up this morning to see a minor Hive and GLX pump, I feel like there might be a connection.
The universe is trying to tell me something through the lyrics of a song but in a typical fashion, the message is ambiguous. There's so much to take from the lyrics of the song and I could swear he was talking about crypto in the chorus of the song.
You've got to know when to hold em
Know when to fold em
Know when to walk away
Know when to run
You never count your money
When you're sitting at the table
There'll be enough time for counting
When the dealin's done
Kenny Rogers' music was long before my time but thanks to my dad's great taste, I was privileged to hear some of his songs. He sang about life and very relatable concepts, despite being from a completely different culture.
At the end of the day, one thing I learnt from listening to Kenny was that regardless of where you're from, you can apply fundamentals that could improve the quality of life you live. In my current situation, none more so than "The Gambler" because every day of my life for the past couple of years has been a roll of the dice as I try to navigate the perilous crypto market.
The Gambler
At the end of the day, we're all just gamblers in one way or the other. The moment you step out of the house, you're taking a risk and what is gambling if not risk?
We risk what we have to get more from life. We convince ourselves that what we have is worth risking with the promise of more reward for the said risk.
The crypto market is one big casino where we're all taking risks to be more than we are. We bet on projects by throwing our weight behind them and convince ourselves with all the analysis but at the end of the day, it is all just one big roll of the dice.
Every gambler knows that at the end of the day, the only reason you're sitting at the table is for your survival. Every gambler sits at the table hoping for a good hand from the cards that are dealt but every gambler knows that despite all the analysis you put into it, you're banking on luck.
Every hands' a winner and every hands' a loser
At the end of the day, you hope for the best outcome, knowing that the path to success is rigged with trapdoors to failure. Despite these odds, you push on, trying to make the best out of your hand.

Posted Using LeoFinance Beta
---
---