The modern and wild format is overwhelming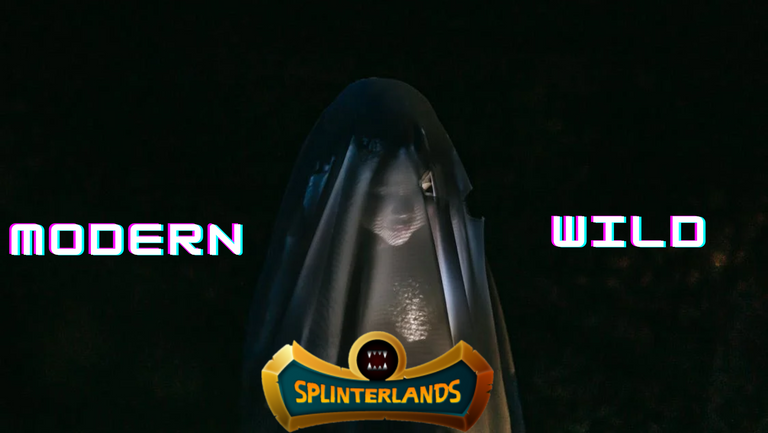 The talk of the town in the Splionterlands circle, at least, has been whether you are wild or modern. I'm not going to lie, I have been overwhelmed by the constant chopping and changing in Splinterlands.
It's getting really difficult to track the changes going on in the game. I understand that it's all about creating a sustainable economy but it's also very tedious to always find out you're a couple of steps behind after you clawed your way back into the know.
I always knew the difference between Wild and Modern arrangement, but I didn't quite grasp the implementation. I didn't know that players would be able to simply crisscross between the different modes.
I figured that at the start of every season, a player would decide which mode to play in and then stick with it.
Instead, what I've found is that players can move between wild and modern ranked battles and earn in the different categories.
This also means that there are two different sets of rewards to earn every season. One on the wild side and the other on the modern side.
Your rating on either side has no effect on the other. So, in essence, you have to slug it out in two different battle spaces.
Overwhelmed
I'm all for improvement and sustainability but honestly, the only thing this change has done is stress me out mentally.
I can barely keep up with the activities in the wild category, and now I'm supposed to look at modern as well? I know I don't have to but I swear it feels like I have to.
The fact that the switch between Modern and Wild is just right there in front of me is a constant reminder. It feels like my responsibility is to ensure that I get higher in both leagues.
Quality of rewards has reduced
One of the reasons why I've been contemplating battling in both ranked battle sections is the dramatic reduction in the quality of rewards.
Beyond the split of card requirement for modern and wild, I have actually done further research into what the implication is for daily focus and season rewards. However, from my observation, I think it affects the quality of rewards you receive.
In the last couple of daily quests I completed on the wild side, I noticed that I've been receiving a lot of potions, a tiny bit of DEC and only common monsters.
Prior to the wild and modern split, I'd have received some rares, probably a chaos legion pack and maybe even a common gold foil. Things just seem so different.
My perceived reduction in the quality of rewards for quests is the reason why I suspect I might have to get ahead in both modern and wild formats to maximize my potential.
I ended last season with 71 chests but this season, I really doubt that will be the case. My attention is going to be split between the two ranked battle classes. I'd be lucky if I manage to get 40 in each ranked class because the competition is stiff on both sides.
In any case, I'm slowly adjusting to the new ranked battle system. It is overwhelming but I understand that it's designed to create a sustainable economy in the game.

Posted Using LeoFinance Beta
---
---