The Next Bull Run will be Huge for Hive, Leo and SPS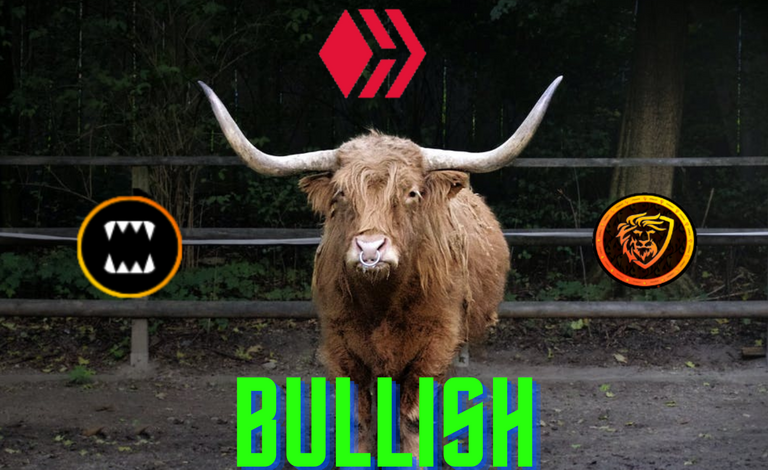 I have a very good feeling about Hive in the next Bull market and it fills me with a lot of excitement. My excitement is particularly due to the way Hive has responded to marginal changes in the price of Bitcoin.
The pace of the Bull market is typically dependent on daddy Bitcoin. In most cases, a rapid rise in the price of Bitcoin often leads to a pump in the value of Ethereum, Hive and many other altcoins.
My hunch for the coming bull market is that when Bitcoin starts its inevitable march to a new all time high, it will almost certainly carry Hive to its own all-time high.
It's hard to speculate on the price range but I reckon we'd be seeing Hive value upwards of $5 at least and at that price, it is not out of the question for assets like Leo and SPS to also approach or even surpass their previous ATHs as well.
Looking at Leo
Leo token of leofinance has been on the front pages of Hive in recent times, as Threads came into the scene. The use of threads looks set to dramatically increase the amount of content shared on Hive and will also drive more traffic towards Leo.
Looking at the numbers right now, the price of Leo token has marginally risen in the past couple of weeks. The rise in value has coincided with the development of threads and I believe that this price rise will persist.
Something else that is also worth noting is the fact that this recent pump in the value of Leo isn't just a flash-in-the-pan situation. The price of Leo has held its ground at around 9 cents and it also seems somewhat tied to the fact that Hive has been steady at the 62-64 cents range.
My best guess is that when the inevitable bull market comes and Hive starts to make mega moves, we will see Leo spike with Hive. I expect Leo to at least surpass $1 in the coming months/years and I expect this price pump to be one that is sustained.
SPS to the moon?
SPS token is another asset on Hive that I think is due to a major bull run. There has been a lot of activity surrounding the asset that I can't help but feel like there's something massive on the way.
Other than the partnership with MLSPA, there was the earlier news of a Huobi listing, and then there's the fact that the airdrop has ended.
In the coming weeks/months, we will also have a new collection of monsters called Rift watchers that will be purchased with SPS token. I reckon we could be seeing some increased demand for the token that could eventually boost the price.
The point is that with all these developments about the SPS token, a solid pump has to be around the corner. In the event of a Bull market, it is not out of the question to see SPS market cap almost 10X its current value and on the balance of play, I don't think that is out of the question.
Waiting for a Bull
There's still quite a lot of time for everyone to accumulate tokens, so grab these hot assets while you can. Also, as always, only invest with funds you can afford to lose.
Finally, it is important to add that you should always do your own personal research before investing in any asset. My content is not financial advice, it is just me sharing my thoughts about assets that I am convinced will have a massive future.

Posted Using LeoFinance Beta
---
---