This is why I'll continue buying SPS and LVL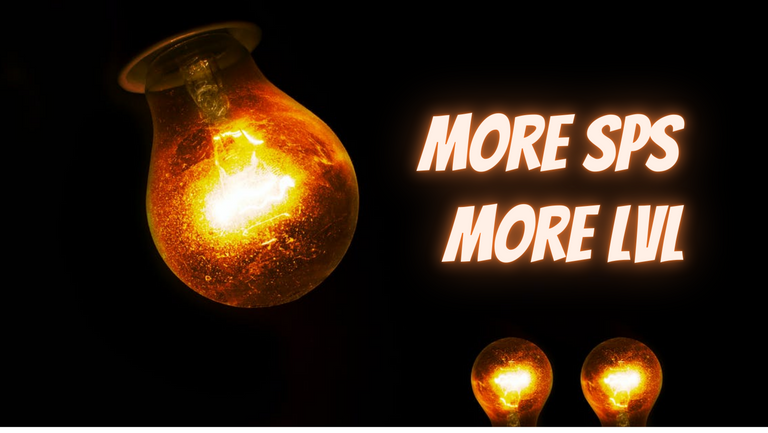 I'm on a mission to maximise my earning potential in the event of a Bull market. I'm focusing on the low market cap gems available on Hive and two of them just happen to be play to earn games that I'm very excited about.
There are many low cap gems in the crypto space that have immense potential. Naturally, nothing is promised but how I see it, it is better to take a chance than sit on my hand.
As the saying goes, any opportunity you don't take is certainly missed. However, taking a punt is fair game because it could go either way. At least you'll have something to look forward to and if it fails, think about the memes and lulz.
Anyway, I'm glad that I'm very close to the Splinterlands action and I can easily buy tokens, especially now that they're in fact dirt cheap. The way I see it, I'm just going to continue buying up SPS tokens until I can't no more.
Buying gaming tokens
This morning for example, I added about 1K SPS to my collection, bringing my total SPS staked to about 18K SPS. I'll add another 2K SPS token to my collection in the coming days to get my total staked tokens to 20K, thus reaching my previous milestone.
I also bought a small amount of LVL tokens that gets my total collection to 211K tokens. This is the first time I'm buying LVL since I achieved the 200K milestone.
LVL is the main cryptocurrency of PsyberX that is still in development. It is a risk but one I'm willing to take because fortune only favours the brave.
It's amazing how a little investment has the potential to change your life in the long run. The best part is that even if it turns out to be a futile investment, you'll always be proud of yourself for at least trying.
Just a token
The total value of my investment this morning was around $65. I was able to add two tokens that could be $1 per token or even higher in the future.
At the time of writing, SPS is the more likely of the two to reach $1 per token and if that happens, I'd be very happy. In the early stages of the airdrop, it actually climbed quite close to the $1 mark, so it is not out of the question.
LVL on the other hand is still some way off the $1. Honestly. even 10 cents per LVL would be incredible at this point. It all depends on how well the game is developed and how the community responds to it. I'm hoping for the best.
What I'm saying in essence is that if you have a couple of spare dollars, just take a punt instead of sitting on your hands. You could be at the precipice of greatness and your ticket to cross over might be $5 you could have used to buy a couple of beers.

Posted Using LeoFinance Beta
---
---