Uptober card prices, over 7 million battles daily, and more to come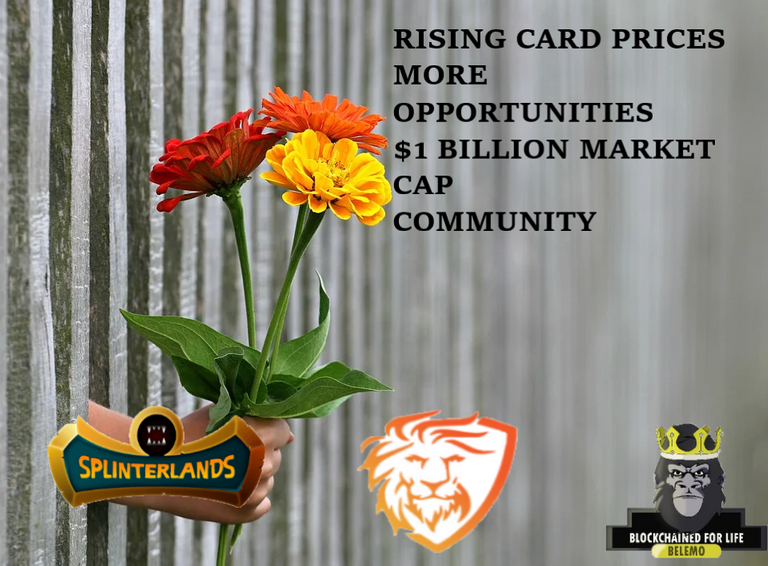 For a couple of weeks now, the market sort of pushed down the value of cards, in favour of DEC. The effect was somewhat profound, as my deck value dropped by an astonishing $5k in the process.
With that said though, it's still incredible to think that I'm in a position to even have assets that are valued as such. At the same time though, I can't shake off the feeling that there's still a lot more growth in the pipes.
Anyway, yesterday I noticed that the value of cards started rising again. It wasn't a huge rise but it also opened my eyes to an interesting relationship with the price of DEC.
I noticed that as the price of cards started rising, the value of DEC dropped a little bit. I'm guessing this relationship is based on the fact that people mostly use DEC to pay for cards, so there's some transfer of value.
Millions of battles
Then again, the system is designed to print more DEC and push the price of the token down to the imaginary peg, so that might also be the reason.
On top of that, I derived stats from Peakmonsters that there are over 7 million battles fought every day on Splinterlands. That's an incredible figure that shows how powerful the Hive blockchain can be and again, that's not even peak mania.
However, with that number of battles every day, coupled with the fact that there's more DEC being printed from battles, it's easy to see how the dollar value of DEC can be pulled down.
A powerful community
Well, that's just a theory but it's not so plain and straight forward, especially with the amount of DEC that's being hodled, and not to mention locked away in the cub pool.
As long as the demand for DEC, and invariably, SPS tokens continues to stay so high, then it's highly unlikely that we'll see the price of DEC drop any time soon.
Again, it's wishful thinking but $1 DEC would be the single greatest thing that's ever happened to me in my life.
Right now, the community is the driving force behind this monumental growth in the game. All the developments highlight the importance of having a great community backing a project.
Get in the community
As far as I'm concerned, getting in now is still early. I mean, it's not early but I tell you, you're going to be front running the push to $1b market cap, so that's something.
At the time of writing, the total market cap of the Spinterlands ecosystem(excluding cards because they're NFT) is around $164 million.
So we're like 10x away from the $1 billion market cap. So that means a $0.05 DEC and SPS around $2.5 would do the trick. Based on how the community has been gobbling everything up lately, those are numbers that are quite achievable in my opinion.
To give you an idea, you just need to look at SPS token and how the community is feeling the staking fever. The reaction to the Chaos Legion news was immense and right now, there are more SPS tokens staked than liquid.
As the numbers and demand continue to rise at an incredible pace of over 14k signups per day, it will reflect on the value of assets.
So if you don't have a SPlinterlands account, you can just log in and start playing for free. Once you get a hang of it, get a spellbook for $10 and start earning from your battles. You could also check out my previous post and win a spellbook.
Contact & Support
Discord: belemo#9593
Twitter: https://twitter.com/belemo__
Telegram: uncleskipper
Email: [email protected]
ETH and BSC wallet: 0xC75E34E3ee9a343041B3322E1bD97b4940Ed721d
Bitcoin Address: bc1q635vre2jj9zhde9cyvflyz4h9c0p57gg3s3yre

Posted Using LeoFinance Beta
---
---