Waka Spiritblade will be an NFT utility masterclass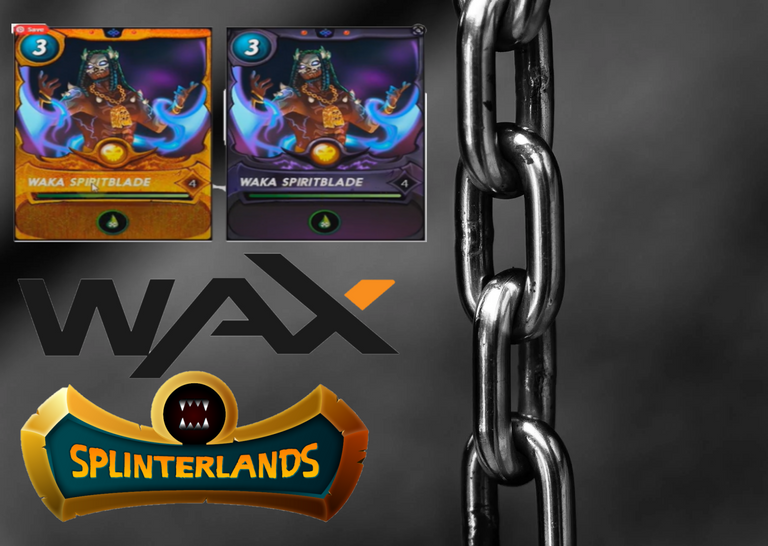 There is just about a day left until the Waka Spiritblade goes on sale. Despite the release of this very exclusive monster, the excitement in the game seems to be somewhat dampened.
My suspicion is that, despite the fact that this new very exclusive monster hits the scene, it is meant for a very exclusive section of investors/players.
There aren't too many conversations about the monster because, well, only a handful of people can afford it. The funny thing is that most of the people that can/will buy the monster won't even talk about it.
In any case, this quiet and lack of hype is typical of expensive/exclusive assets like this. The people with money are trying to keep it on the low, to prevent any kind of rush that may result from conversations about the Spiritblade.
In any case, I wonder how fast the monsters are going to sell out. Will it be as fast as packs or will it be slower, particularly with the current state of the market?
Spiritblade is unique
In the coming years, all these illiquid premium jpegs will be phased out because they lack utility. I've minted and bought a couple of them that are just sitting in my wallet, they'll be my last.
I don't get why I should pay money for a profile picture, if that's all it's going to be for me. The Waka Spiritblade is a lot more than a profile picture though,
There will only be 500 available on Hive, out of which, 50 will be gold foils. Another 500 will be available on Wax blockchain.
The point of selling 500 on Wax blockchain is to give people a feel of some extra features. What you need to do is that even if you buy the monster on Hive, you can always move it to wax blockchain.
So, in essence, a single NFT monster you buy will have utility as a usable in-game character and will also offer extra features on wax blockchain. This sort of cross-chain application of an NFT is not common.
On the wax blockchain, the waka spiritblade offers a wearable / AR artwork and functionality. Here's how to transfer your monster from Splinterlands to wax blockchain
Create a wax wallet on wallet.wax.io
Go to splinterlands.com, click on your username to see a dropdown menu
Pick "Link external wallet"
Include your Wax username/wallet address
Save it in the game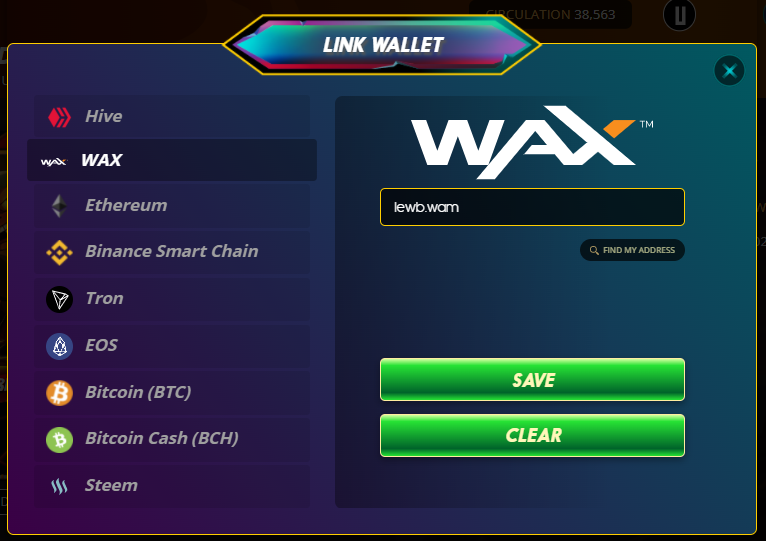 Go to the monster you want to transfer
Select it, then click on the icon for sending the monster
In the dropdown menu that pops up, change it from "player" to "wax"
It will detect the wax username you inputted, then click send. That's it.
Check your wax wallet for your assets.

You can also just check your wax collection on Wax directly in the game. You can easily send them back into the game by selecting them, and clicking on the "send" icon.
It is the principle
We're still pretty early in the evolution of the industry, so of course, a lot of facilities will be somewhat young. However, what we can see is a move towards a very impressive set of features that could become a norm in the NFT space.
Splinterlands has successfully built a bridge through NFT utility. On the surface, it seems like a simple marketing scheme with a musician, but there's a lot more to it.
Assets like the Waka Spiritblade will become commonplace in the near future. I've always been in support of projects that are interested in building bridges, rather than tearing them down with unnecessary competition. Perhaps, this is why I have a lot of respect and hope for the Leofinance project.
The performance of the Spiritblade in the market will be a nice barometer to measure the public's interest in these sort of developments. Good news spreads fast, and if successful, it could potentially herald a movement that has Splinterlands at the forefront of proceedings.
Contact & Support

Posted Using LeoFinance Beta
---
---