War, Crypto and Safety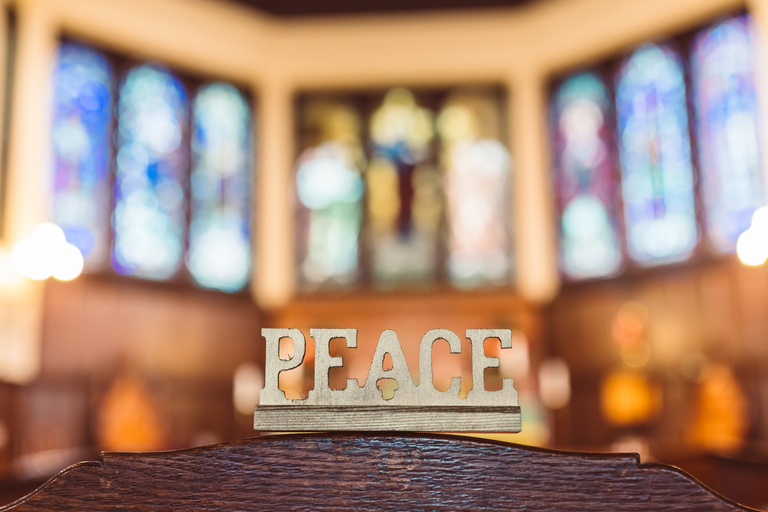 Word on the news is that Russia has started the invasion of Ukraine. It had already been reported numerous times a couple of days ago but right now, shit seems to be getting real.
Isn't it funny how the lives of millions are suddenly under threat because of the whims of a few men? Perhaps the real issue here is the fickle and false idea we call democracy.
In Canada, for example, we're seeing the rights of millions of people being infringed on. They're "voting" on it and the majority want the mandates to continue. Alas, that's democracy.
There's chaos outside but it could actually be coming to your backyard very soon. I don't think anybody is safe and if you're in Europe, it might be time to start learning Russian, just in case you need it to get out of a fix. You never know.
On paper, the conflict is between Russia and Ukraine, but I assure you that everyone is going to be dragged into it. Everybody in the world is going to be dragged into the conflict, directly or indirectly. That's how "World wars" work, just in case you've been seeing WW3 being bandied about.
Nigeria isn't directly involved in the quarrel, but I can't help but feel like we're going to be adversely affected. If countries like the US, UK, and China get involved in this conflict, we'd be in a fix because these are some of our biggest benefactors.
I already spoke to my wife about the potential of taking evasive action, if things get bad. We live in a peaceful but very volatile part of the country, and if the top starts feeling the heat, it has a way of trickling down to normal people. I don't want to be here if the world plummets into chaos.
We'll most likely move back to Bayelsa. It is not safer in Bayelsa but at least we'll be around our family if shit hits the fan.
What about crypto?
The writing is on the wall, and there's no nice way to say it. If nukes start getting involved in this conflict, the crypto market will be nuked hard as well.
Bitcoin is now down to $35K, as the widespread nuking of the market continues. I wish there was good news on the horizon, but it seems like it is just going to keep getting worse.
Hive already dropped below 80 cents for the first time in months and looks certain to continue dropping. I honestly can't see a silver lining popping up anytime soon, but I'd be glad if something proves me wrong.
Despite attempts by all the crypto communities, and all the moves to distance ourselves from the legacy market, crypto is always affected by international politics. At the end of the day, the crypto community is filled with people living in these societies, and until we form our country, we'll always be affected by world politics.
What about NFTS?
As Hive continues trudging down red street, the SPlinterlands market has been fairly stable. There hasn't been any widespread dumping of assets but tokens like DEC, SPS and vouchers have felt the heat.
The general market condition definitely needs to be factored into why Splinterlands tokens have been taking the dive. On top of that, we also have to factor in the Waka SPiritblade summoner that will require a chunk of SPS and voucher tokens. Investors that can't afford the monster are probably dumping it for the 20 SPlinterlands players that can afford the summoner.
On a positive note, other NFTs have been fairly stable throughout this period. My deck value shed $400 and gained by $1k, so that puts me at around $600 net positive in the past three weeks or so.
Some random thoughts
I have plans to rise up the ranks in Splinterlands, so selling is definitely going to hurt my plans but if things get as bad as they could get, nobody is going to need cards for battles.
I'm not going to make any hasty decision, especially as Splinterlands continues to focus on building and marketing. Sadly, with all the events going on, particularly the threat to the lives of millions, their recent moves has been somewhat under the radar.
Just yesterday, SPlinterlands announced a partnership with Warner music that will basically involve a couple of musicians playing the game. It is an onboarding campaign to attract a larger audience.
Warner Music Group is huge record label that has artists like Bruno Mars, CeeLo Green and a stellar list of artists all over the world. This is big news, but it just pales in comparison to the looming threat of war.
Right now, my Twitter feed is filled with different takes about the conflict. It is going to be hard to market anything right now, and this brings me to another point.
I'm seriously considering selling off some assets to give me and my family a safety net of sorts. I figure getting a bit more into our HBD savings will be good for us.
There's no assurance that the dollar won't be negatively affected but I trust it a lot more than I trust the Naira. I also don't know how banks will respond to the incoming shit storm, so saving on the blockchain seems like the safest option.
I'm just a concerned person airing my thoughts, and this shouldn't be taken as financial advise. I'm spooked and will take a break from the internet, give myself time to gather my thoughts and then I'll make a decision.
Contact & Support

Posted Using LeoFinance Beta
---
---