What you need to know about SPS listing on Huobi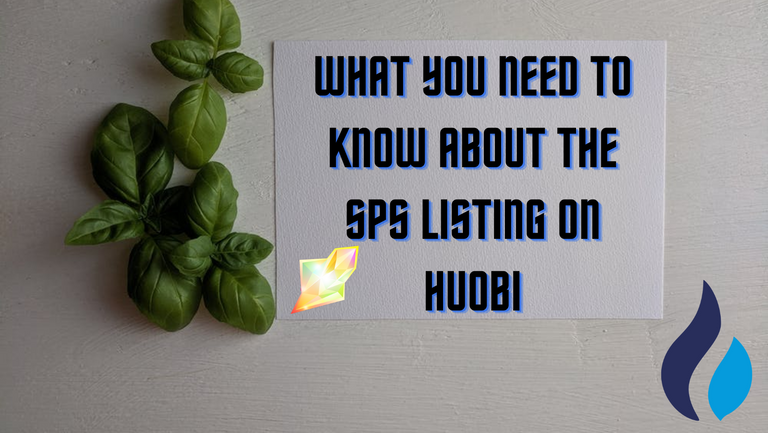 The big news about SPS getting listed on Huobi is now common knowledge. Everybody affiliated with Splinterlands is super excited by this recent development and I reckon the community will be moving a decent chunk of SPS to Huobi.
If you're part of the larger community that intends to trade SPS on Huobi, there are certain things you need to know before trading.
Sitting at the top of the list is that while SPS will be traded on Huobi, you will not be able to send "native" SPS tokens directly from Hive. At the time of writing, you can only trade BEP20 wrapped SPS on Huobi exchange but no need to worry because the wrapping is easy.
I guess using BEP20 was used because of the ease of creating a wallet address. When you think about it, an SPS holder doesn't necessarily have to be a Splinterlands player. However, every SPlinterlands player will most likely have a BEP20 wallet address connected to their account, so using BEP20 makes it much easier.
How to convert SPS to BEP20 SPS
If you intend to trade SPS token on Huobi exchange, you will need to wrap your SPS into a BEP20 version. The next couple of lines will explain how to do it.
Step 1: Add BEP20 Wallet Address
After you log into SPlinterlands, click on your username at the top right of your screen and select "Link External Wallet"
A list of wallets affiliated with SPlinterlands will pop up. Select "Binance SMart Chain"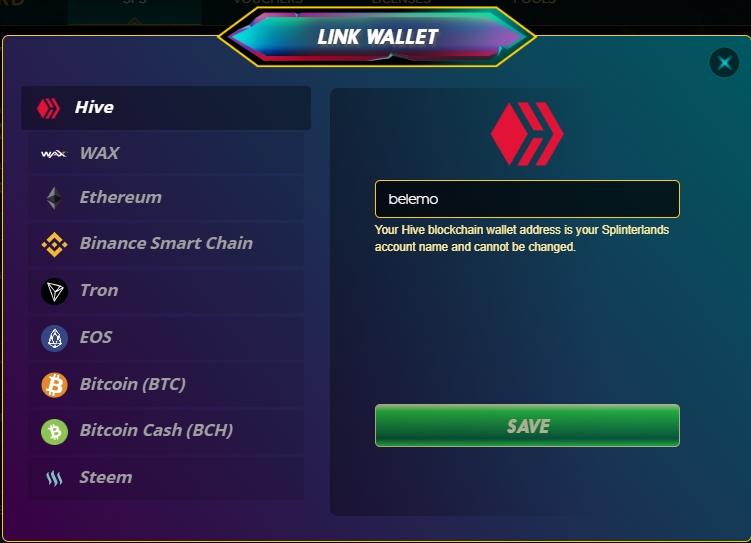 Input your Binance Smart Chain wallet address there.
Note: If you use Metamask, you will need to add Binance Smart Chain network and this publication by @jaraumoses simplifies it.
SPS contract Address: 0x1633b7157e7638c4d6593436111bf125ee74703f source
Step 2: Sending to Huobi
If you followed the steps above, you should be seeing SPS token in your BSC wallet after a couple of seconds/minutes
If you don't have a Huobi account, this will be the best time to create one. Do all the verifications and stuff, then you're good to go.
After creating a Huobi account, send SPS tokens from your BEP20 wallet to the deposit address in your Huobi exchange wallet. This is my Huobi deposit wallet address below: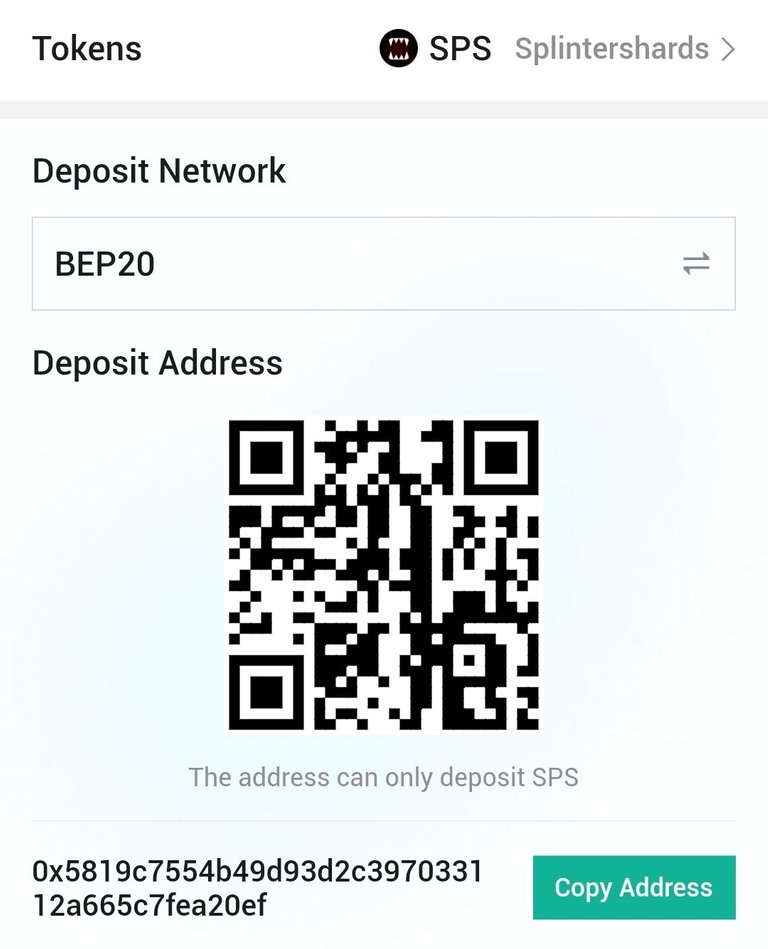 Sending SPS from a BEP20 address to the above address will land in my Huobi account. Go to "Assets" in your Huobi exchange mobile app, select "Deposit" and then input "SPS" in the search bar to see your own customised deposit address.
Note that you need to have a small amount of BNB in your wallet to perform transactions with your BEP20 wallet
When Trading
According to a publication in Huobi SUpport, trading is supposed to go live today. Deposits started on the 1st of August and once certain requirements are met today, SPS/USDT pair will be live.
The SPS spot trading (SPS/USDT) will open when the deposit volume meets the demand of market trading, which will be officially announced in advance.
So what this means in essence is that we need to deposit a certain amount of SPS into Huobi before trading will commence. So, as a community, I guess it is advisable for us to deposit as many SPS tokens as possible, to get the show on the road.
Keep in mind that withdrawals will commence tomorrow, as stipulated by Huobi:
SPS withdrawals will open at 08:00 (UTC) on Aug 4.
I reckon I will be throwing in a couple of thousand SPS into the pot and finally do something with my Huobi account for the first time. Will you be depositing SPS tokens into your Huobi exchange wallet and trading SPS?

Posted Using LeoFinance Beta
---
---