Will Coinbase list SPS and does it really matter?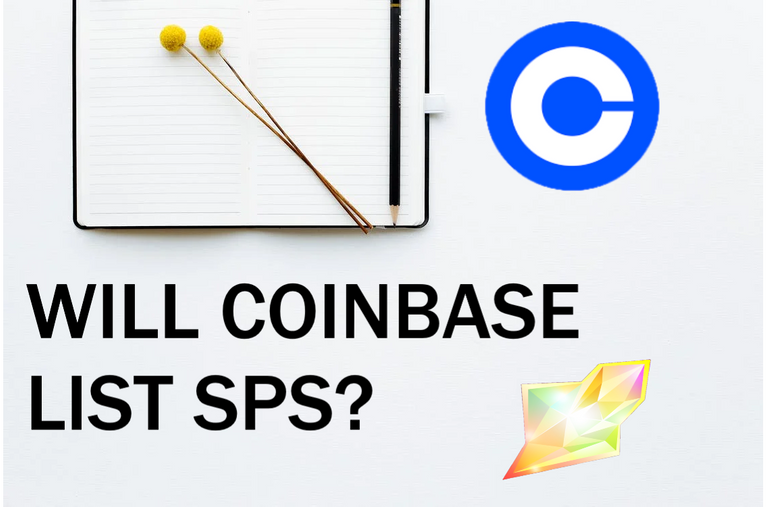 I was on my morning scroll through Twitter when I ran into a tweet from the official Splinterlands account. The tweet basically talks about how you can access Splinterlands with a Coinbase wallet and it got me thinking about the potential of a coinbase listing.
Now it must be said that there's no official talk of a Coinbase listing that I'm aware of. Also, the fact that Coinbase wallet can be used to access Splinterlands doesn't mean much, in terms of chances of getting listed.
The ability to use Coinbase wallet to access Splinterlands basically increases the reach of the game. The Coinbase wallet, like Trust wallet and the likes, enables you to browse a variety of Dapps, and Splinterlands joins the list.
Anyway, the idea of SPS getting listed on Coinbase exchange is pretty awesome. However, I wonder if a listing like could actually spark a major pump in the value of the SPS token.
I've observed that pumps in Splinterlands assets tend to be more influenced by developments than exchange related gist.
For example, the announcement that SPS will be traded on Crypto.com barely influenced the price of SPS token. However, when the news release of SPS, validators, Nodes and all that was published, the price of SPS temporarily rose above 13 cents.
At the time of writing, SPS is still trading at about 13 cents. That's actually quite depressing to see but at the same time, it is important to note the general situation of the market.
Coinbase listing will be nice
Getting listed on an exchange is always good for a token. Getting listed on an exchange as huge and popular as Coinbase should have a positive impact on the price of SPS.
Despite Coinbase being embroiled in a recent scandal that looks like insider trading, they're still one of the biggest and most popular places to trade cryptocurrency.
SPS token is from a legit project that won't offer insiders the opportunity to make a quick buck, so the token might not exactly be appealing to Coinbase exchange.
If we were to go by the reaction of the market to the crypto.com listing, it is quite evident that there are chances that SPS might not even experience an aggressive pump, even if it gets listed on an exchange as big as Coinbase.
In any case, the thought of a Coinbase listing is quite exciting but it is not an assurance of a pump. With the market value of assets in the game dropping in recent times, a coinbase listing will be some much needed promotion of Splinterlands.

Posted Using LeoFinance Beta
---
---