Youngest Nigerian on Hive, Crypto for kids and the next generation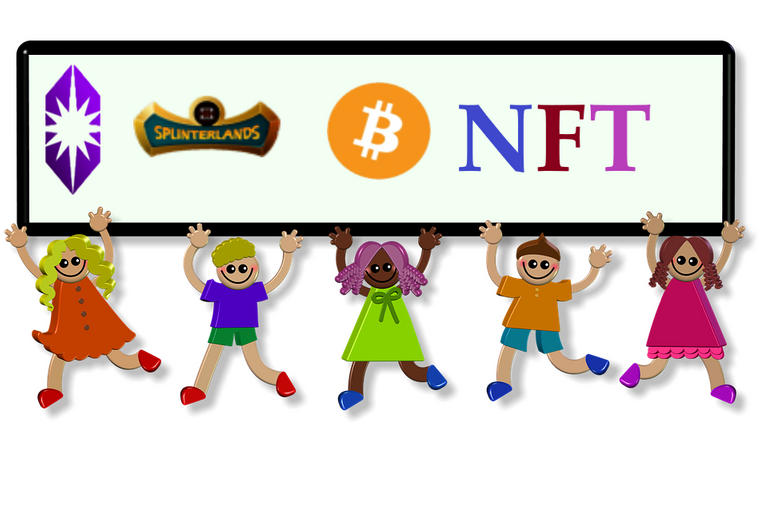 I just ran into the @exceltogaming that's owned by a 12 year old Nigerian named Ifunaya. I'm not going to lie, I'm extremely impressed and mildly jealous of how this 12 year old is spending his time.
When I was 12, I was figuring out my genitals and playing video games without earning from it. Then there's Ifunaya, already making money and content from gaming videos.
I don't know who his parents are but I hope they're very proud of him. My dude just made his introduction post and it's looking very exciting.
Right now, he ready has a YouTube channel with a bunch of subscribers. However, I'm pretty certain that he's going to make a lot more money and meet more people on Hive.
As far as I can tell, 3Speak seems like the best place for new content creators. Ifunaya will be producing gaming content and I'm really looking forward to seeing what he brings.
Will Splinterlands get a shot?
Splinterlands doesn't exactly match up to the higher quality games like COD but it is awesome in its own right. Hell, comparing it to COD isn't even fair, when you consider how much time and resources were pumped into either game.
With that said, it's possible for gamers like @exceltogaming and similar content creators to also get in on the action. For someone so young, it will also be a portal to an earning opportunity for him.
For me, it's just really just awesome to see young people getting into hive. Through hive, the next generation of crypto hodlers will be born.
Right now, trading might be out of their reach because you need to be at least 18 years to use an exchange. However, with NFTs it's now a lot easier to get their hands on crypto and start saving for their college fund or anything else they choose to.
This opportunity presents a fun and easy way for young people to start being independent crypto holders. Right now, Splinterlands offers the best approach in the land.
Other games like Axie infinity and the likes require hundreds or thousands of dollars to participate in. I don't know many 12 year olds that can afford that.
On hive though, any 12 year old can make content, earn the required amount and then buy a summoner spellbook.
Also, summoner spellbook only costs $10, so it's not like you'll have to blog for that long. Hell, just one post could get you the required amount to buy spellbook.
More games and more opportunities
The NFT space is littered with opportunities for everyone willing to participate. All you have to do is put in some work.
Parents are in a great position to start letting their kids develop interest in blockchain gaming.
Right now, I'm even considering creating an after school program where I teach kids about NFTs and how they can leverage it to their benefit.
I don't even have to bore them with the whole "save for the future" stuff. I'll just make it seem fun and then talk to their parents about how crypto could change their lives.
Crypto for kids curriculum
Right now, I don't know if there's any curriculum that introduces kids to crypto. If there is, I've never heard of it.
As I said at the beginning, crypto exchanges require one to be 18 and over to trade but trading isn't the only way to get involved. Right now, platforms like hive with minimal payment requirements are the best for kids.
The only problem is that there's no censorship on hive, so the parents have to be actively involved. Assuming this were possible, we'd see a lot of crypto enthusiasts springing up.
Imagine a 12 year old starts holding crypto now. By the time the person turns 18, he/she would pretty much be an OG and crypto will be second nature for them.
In the process, we'd also be introducing kids to financial education that many of us weren't fortunate enough to have. Perhaps this could fix a lot of the fiscal issues pervading our society today.
Through crypto, we can create the next generation of nation builders that can right the wrongs of the past. All it takes is some effort from parents, the children and the community at large, and we'll bring this dream to reality.
Contact & Support

Posted Using LeoFinance Beta
---
---