Fighting against Bortus

This is my entry post for the Social Media Challenge organized by splinterlands.
We want your best, most exciting posts about Splinterlands! Got a battle that is too good not to share? Have you created something amazing? Do you have thoughts on stats, cards, abilities, gameplay? We want it all! And we want it to be awesome.
This is the sentences form splinterlands' post. So I want to share this awesome battle with my friends.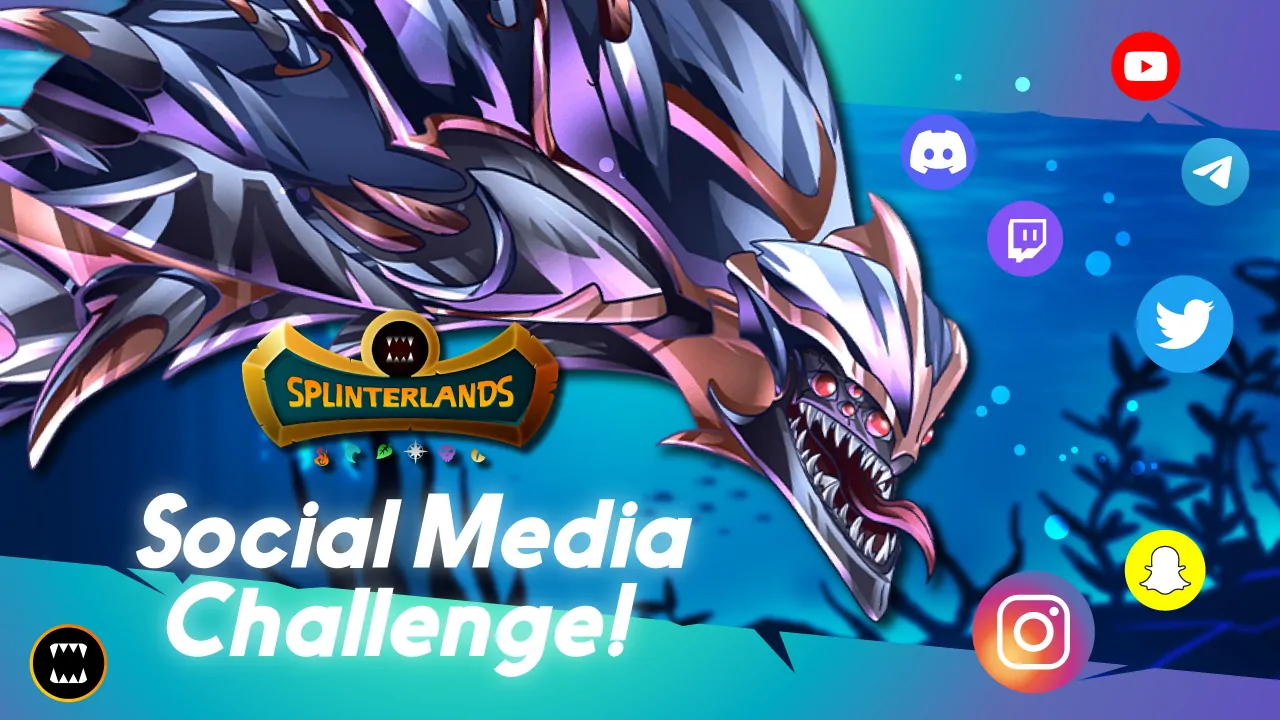 Bortus
Bortus is the summoner that is perfect counter for the summoners that can increae magic attacks. There are many summoners in Splinterlands that can increase magic attack damage. It started from Alric Stormbringer to Archmage Arius.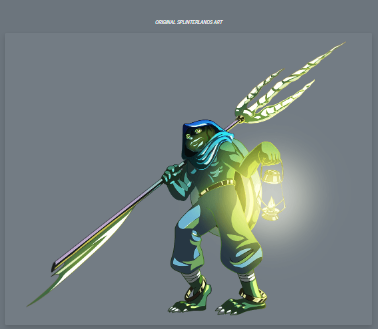 Actually I did not like this kind of summoners. It is to reduce other stats. What will happen I did not choose magic attackers. Then the effect of this summoner is wasted. I prefer to use the summoners that can increase my monsters stats except for Death Splinter.


| | | | | |
| --- | --- | --- | --- | --- |
| | | Battle Link : | Click here | |
| | | Splinter allowed : | All except Death splinter | |
| | | Mana Cost : | 56 | |
Rule Set:
Odd one out - Only Monsters with odd Mana costs may be used in battles.

Robo-Dragon Knight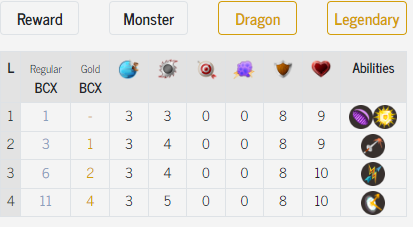 I often put Robo-Dragon Knight in first position because it has [Void], [Divine Shield] and [Piercing] abilities at level 2. It is too good against magic attack monsters and light armored monsters. Robo-Dragon Knight did not affraid of melee and ranged attacks because it is a heavy armored monster.
Dragon Jumper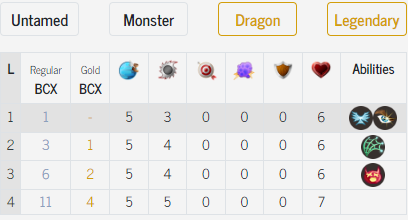 Dragon Jumper has [Flying] and [Opporitunity] abilities at level 1.It has 5 points of Speed but Health is not very high. It can be said as a killer but not a tank. It is very fragile but with high killing potential
SilverShield Assassin

As for the third position I would like to use SilverShield Assassin. As its name apply it is a natural born killer. It has [Sneak] and [Dobule Strike] ability at level 4. It is even more formidable at level 5 but I did not have a level 5 card.
Brightwing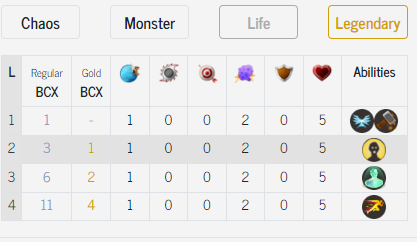 I added Brightwing in third position because it is working very well with Robo-Dragon Knight. It has [Flying], [Repair] and [Resurrect] abilities at level 2. Even though its speed is very low it is a good support monster in my team.
Sand Worm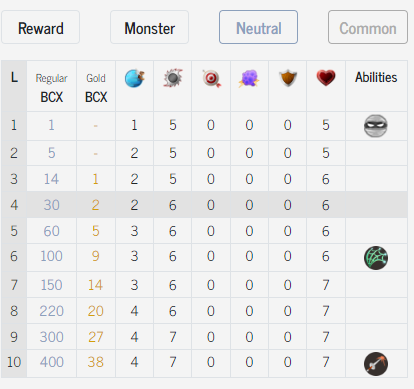 I put Sand Worm in fifth position. I need to protect Brightwing and then attack with fierce force. So this is the most suitable place of Sandworm. It has [Sneak] ability so it sneak attack is very deadly if opponent's monster did not have [Forcefield] ability.
Lightning Dragon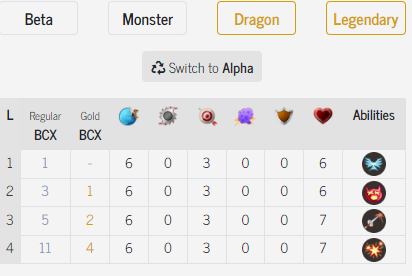 I put Lightning Dragon in last position. I need monster with high Speed and [Flying] ability so my opponent's monsters attack have higher chance of missing. It only need survivailty. And it is hard to choose monsters from because the rule is Odd One Out.

Battle History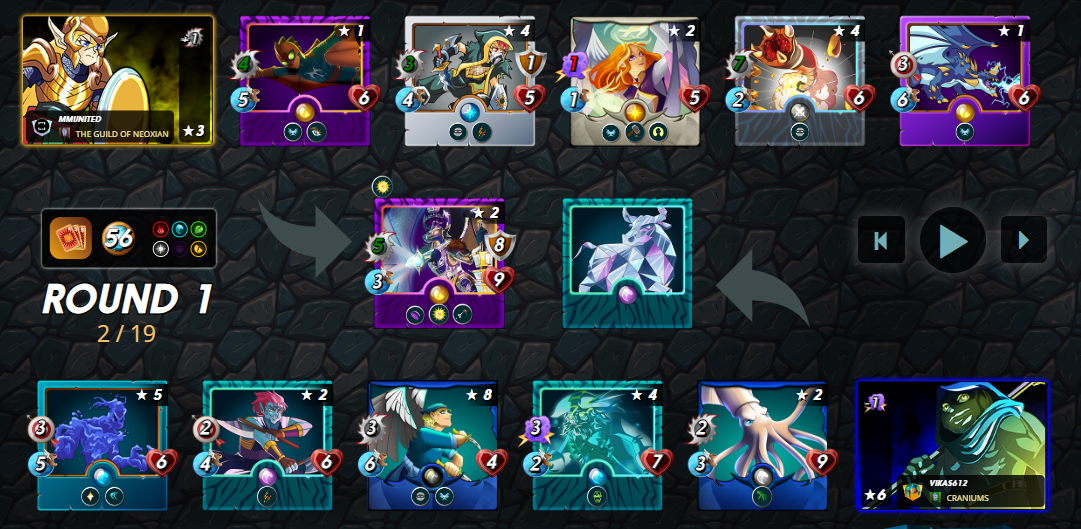 As my opponent is Bortus I have little disadvantages. As expected as a Bortus user he aims his army with melee and ranged attackers and also he uses Torhilo The Frozen to defend against magic attackers. This is perfect match to counter the magic attackers.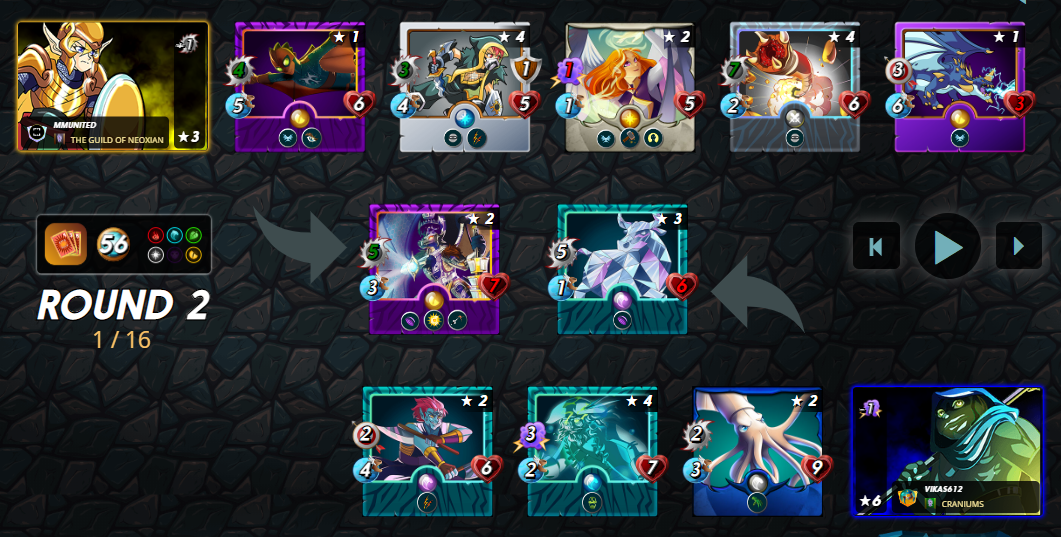 Pelacor Bandit and Water Elemental is already gone. He will not withstand too mcuh rounds. Actually Pelacor Banbit is huge threat for me. I only need to take out Axe Master then everything will be fine for me.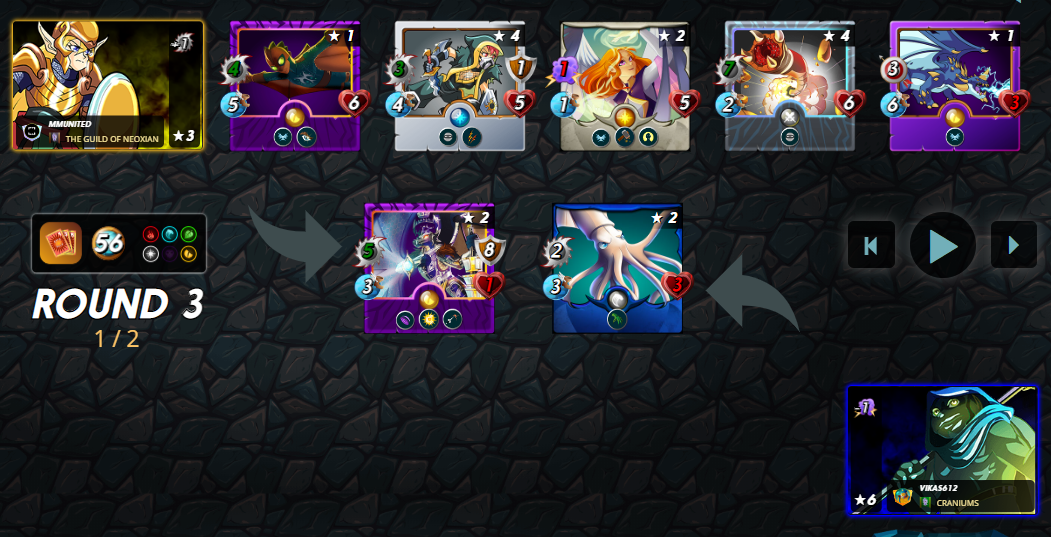 This is the last moment of the battle. Three monsters fall in this round. It is quite perfect moment attack for me. Three of my monsters killed three os his monsters. Dragon Jumper and Sand Worm killed twice. Sand Worm has low Speed but its attack accuracy is very high.
Please use neoxian.city to get better user experiences.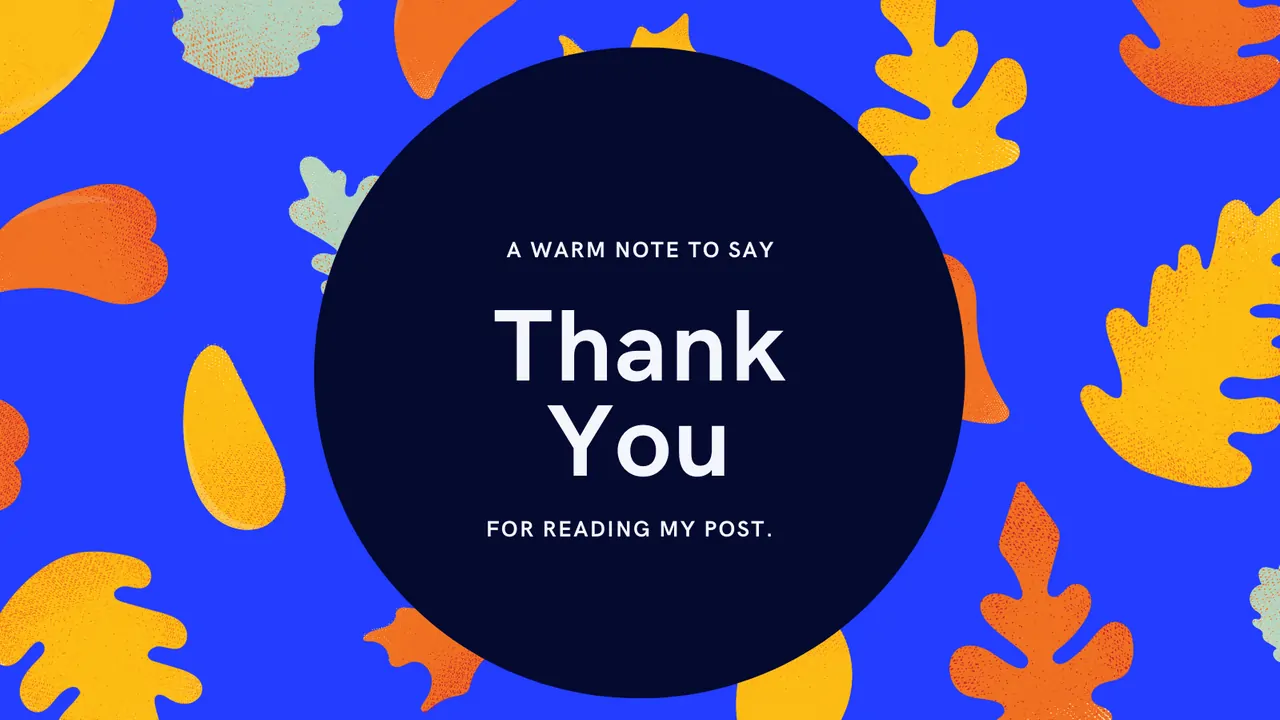 ---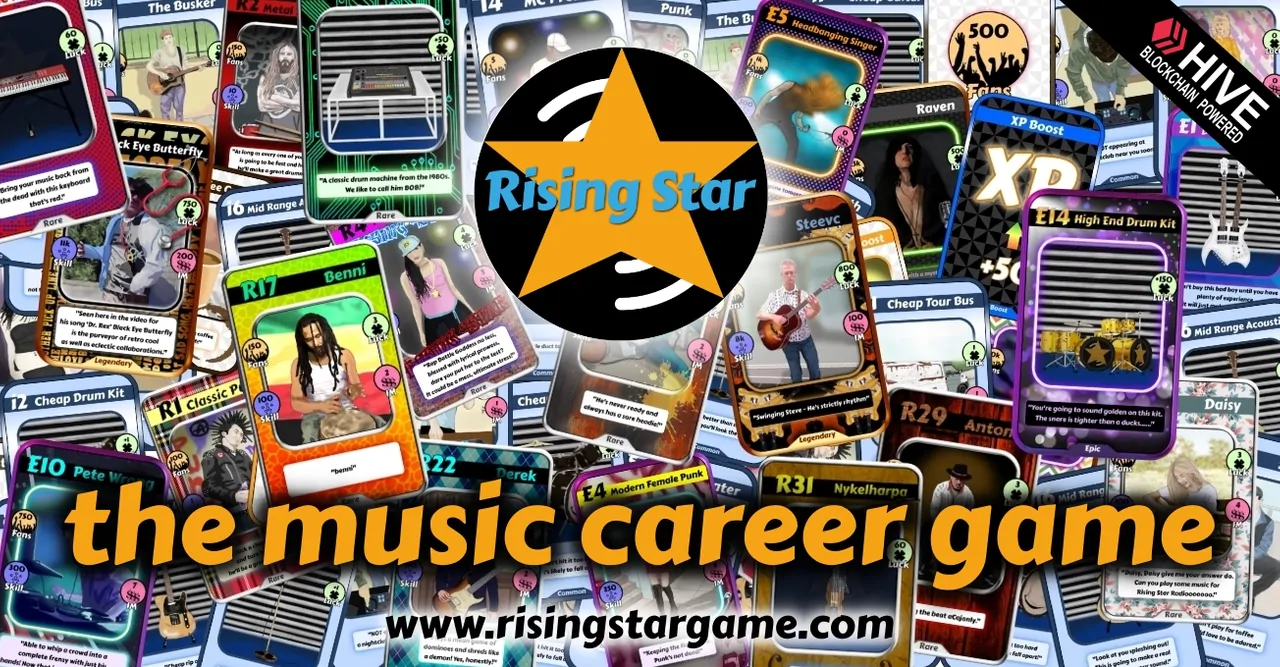 If you want to play Risingstar please use this link.
Join RisingStar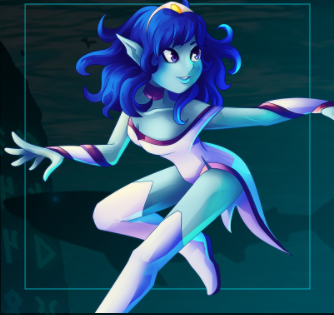 If you want to play Splinterlands. Please use following link:
Join Splinterlands

@mmunited aka @beyondhorizonmm


Posted using Neoxian City
---
---