I defeated a maxed level Sacred Unicorn
This is my entry post for the Social Media Challenge organized by splinterlands.
We want your best, most exciting posts about Splinterlands! Got a battle that is too good not to share? Have you created something amazing? Do you have thoughts on stats, cards, abilities, gameplay? We want it all! And we want it to be awesome.
This is the sentences form splinterlands' post.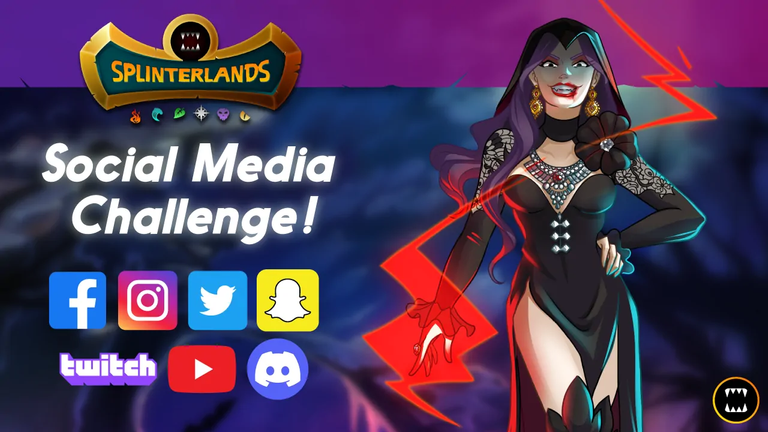 Sacred Unicorn
Sacred Unicorn is very famous in the legend. It can turn night in day. If there is no Unicorn earth will be no light. Actually Unicorns give both light and heat.

In Splinterlands Sacred Unicorn is also a legendary creature. It has [Heal], [Piercing], [Trample] and [Divine Shield] abilities. It also has 5 damage and 10 [Health] at level. It is a killing machine if you use correctly. It used be used in battles with Stampede, Melee Mayhem, Enrage and Super Sneak rules.
It should not be used in the battle with Healed Out rule. Its [Speed] is not very high. It is hard to deal the monster with [Stun] and [Affliction] ability. It is also afraid of high damage attackers. His nemesis is monster with [ForceField] ability.



| | | | | |
| --- | --- | --- | --- | --- |
| | | Battle Link : | Click here | |
| | | Splinter allowed : | ALL | |
| | | Mana Cost : | 12 | |
Rule Set:
Equal Opportunity - All Monsters have the Opportunity ability.
Heavy Hitters - All Monsters have the Knock Out ability.


FUNGUS FIEND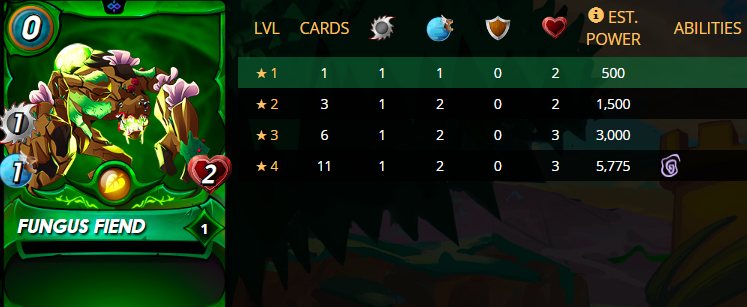 This monster is just a scapegoat together with Furious Chicken.
Furious Chicken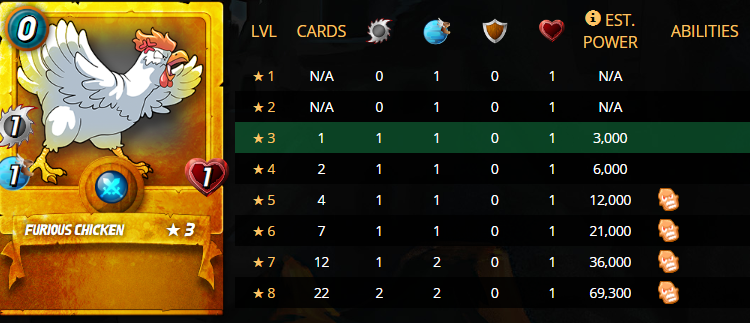 One more Scapegoat but this monster is a GFC.
Brownie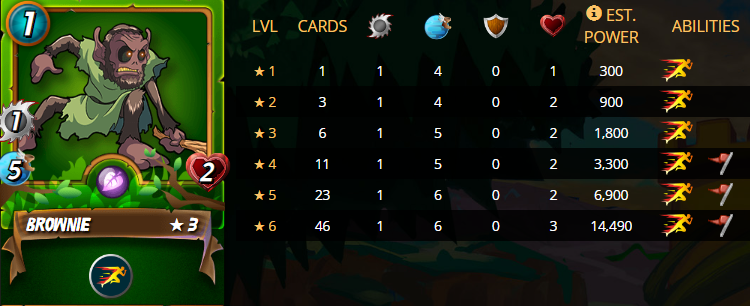 Brownie is very agile monkey. It can also help his comrades to increase in strength. It is a melee monster so I decided to put behind my scapegoats.
Spirit Shaman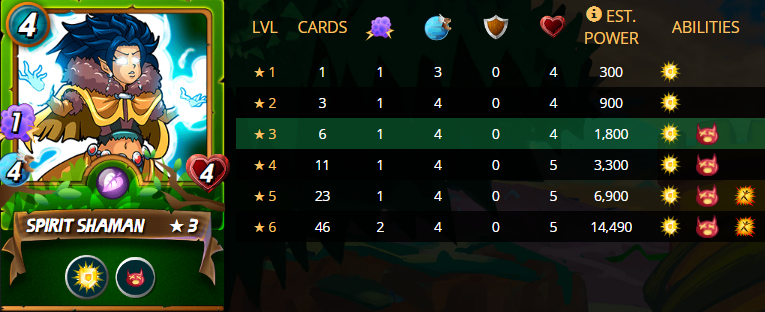 Spirit Shaman is a must have monster in this battle because it has [Stun] ability. I decided to put it behind the Brownie. I have a reason to do so.
DJINN BILJKA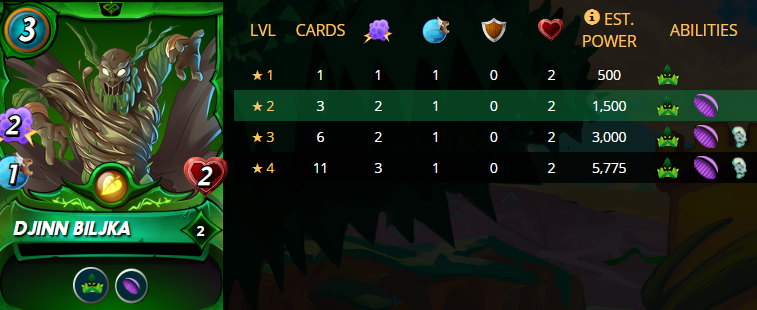 This is very special monster and it has [Camouflage] and [Void] abilities. [Camouflage] is very special ability so Spirit Shaman has to defend the attack from behind. I only have 3 mana to use so I choose this monster because it can deal 3 magic damage. This is very good for me. It will attack at least 3 or 4 times.

Battle History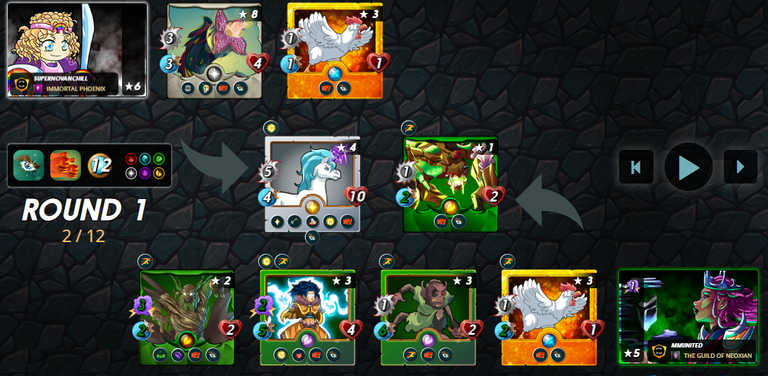 This is a 12 mana match so we can use too little monsters or we can not use very high mana monster. So I decided to add two zero mana monster in my team. My summoner already cost me 4 mana so I can only use 8 more mana. So I decided to choose a swifter, a stunner and a damage dealer.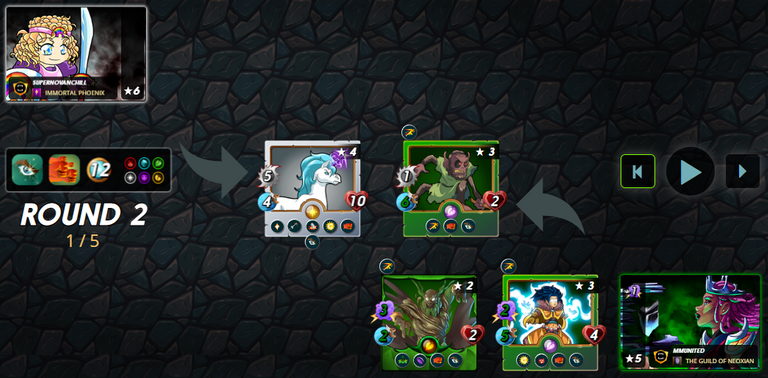 This is the critical position. If Sacred Unicorn can kill Brownie, it will also kill Spirit Shaman then DJINN BILJKA can do nothing to Sacred Unicorn. But if Spirit Shaman can stun Sacred Unicorn, Sacred Unicorn will die eventually. So both of us have a chance to win. But Scared Unicorn missed its attack.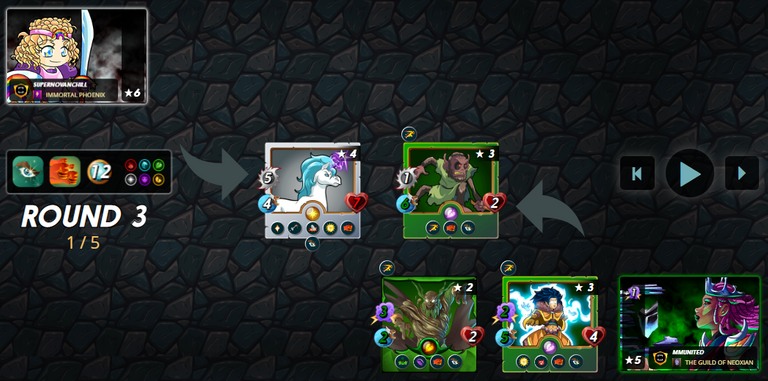 This time Sacred Unicorn do not have a chance because Spirit Shaman Sacred Unicorn. This will be the last breath of Sacred Unicorn.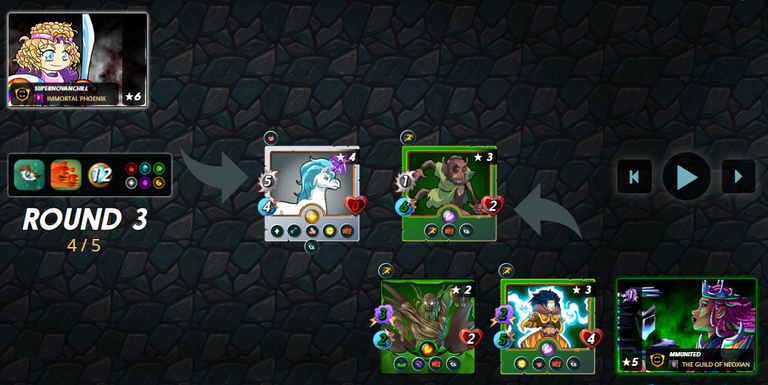 This is the final monent of Sacred Unicorn.
Please use neoxian.city to get better user experiences.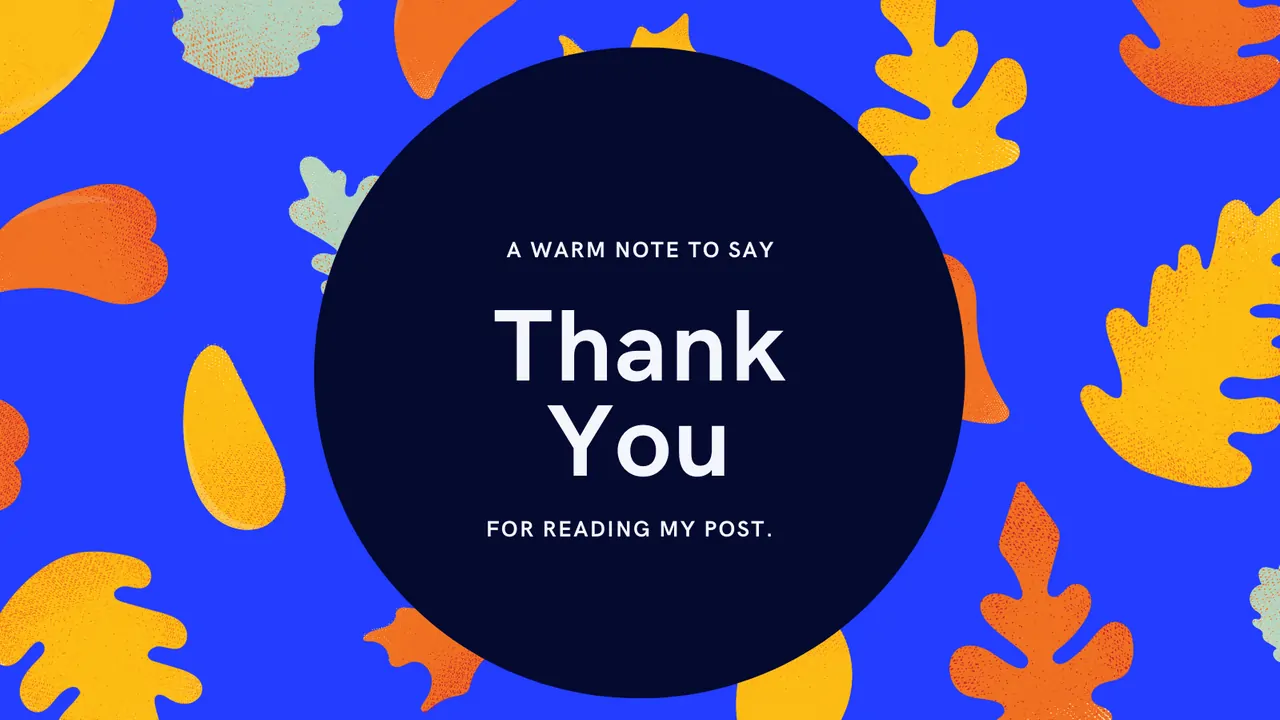 ---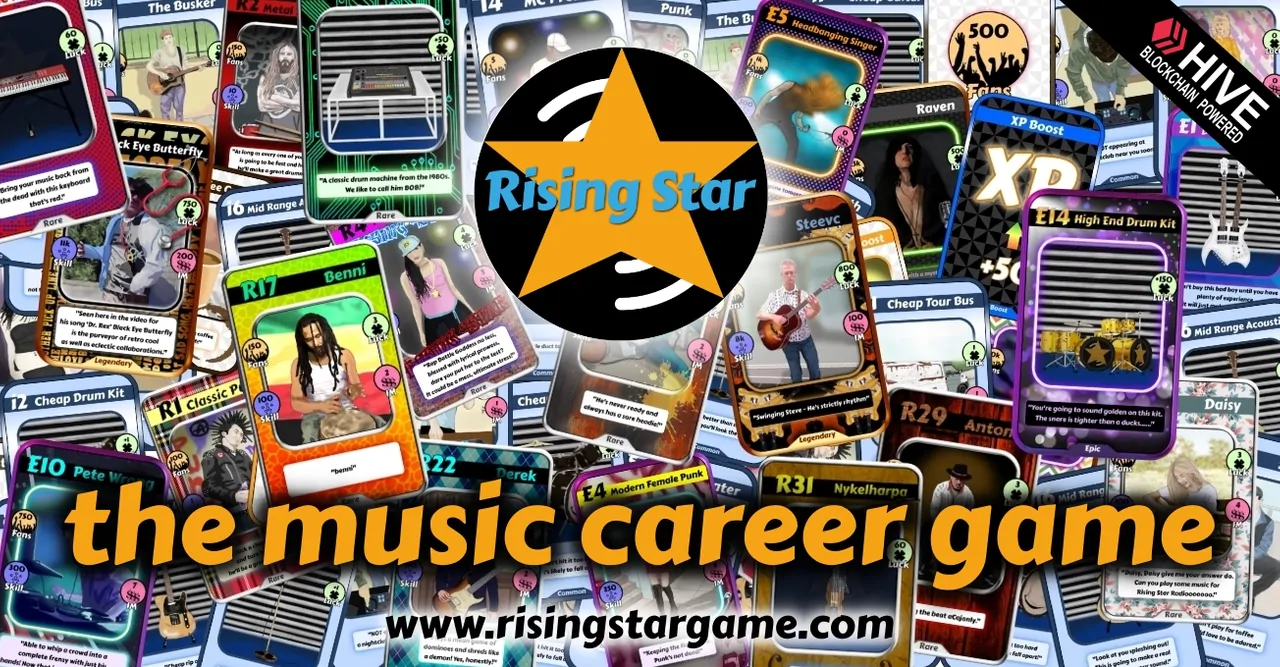 If you want to play Risingstar please use this link.
Join RisingStar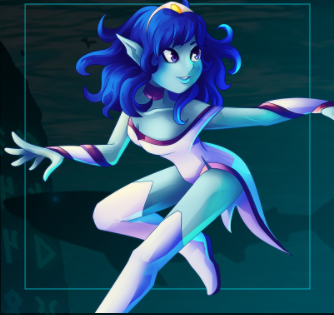 If you want to play Splinterlands. Please use following link:
Join Splinterlands

@mmunited aka @beyondhorizonmm


Posted using Neoxian City
---
---