Weekly Battle Challenge-Silent SHA-VI
This is my entry post for the Weekly Battle Challenge organized by splinterlands. You can participate in this challenge even if you do not have theme cards.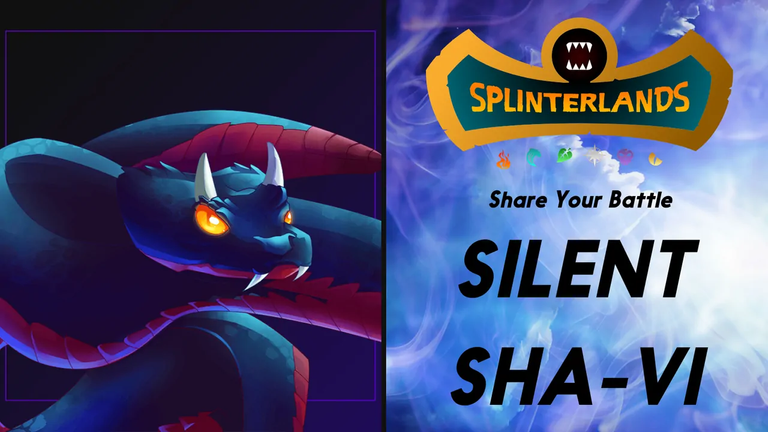 Silent SHA-VI
Silent Sha-vi are entities from the shadow realm that take the form of giant snakes
So this is a snake obviously. Silent SHA-VI(actually it name is silent Sha why they add a number behind it) is a Chaos edition common monster from Depth splinter. It has [Sneak] ability and its stats are quite good. But I think its second ability is useless if enemy do not have a monster with [Triage] or [Heal] ability in his team. But I think it will be good only in battle of attrition. Third ability is quite good but it can only obtain at maxed level.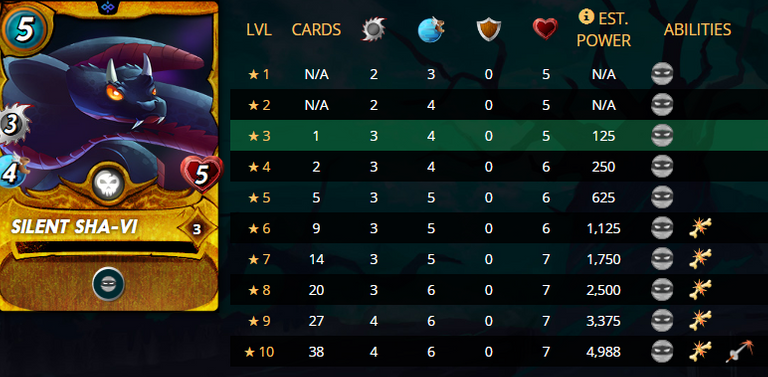 It has quite decent damage and high agility. His [Health] is a bit less so it will die too quickly. I dragged it into a very trouble battle. Let's see he can survive or not.
.



| | | | | |
| --- | --- | --- | --- | --- |
| | | Battle Link : | Click here | |
| | | Splinter allowed : | Fire, Water, Life and Death | |
| | | Mana Cost : | 54 | |
Rule Set:
Noxious Fumes - All Monsters start the battle Poisoned.
Earthquake - Non-flying Monsters take 2 Melee damage at the end of each round.


PELACOR DECEIVER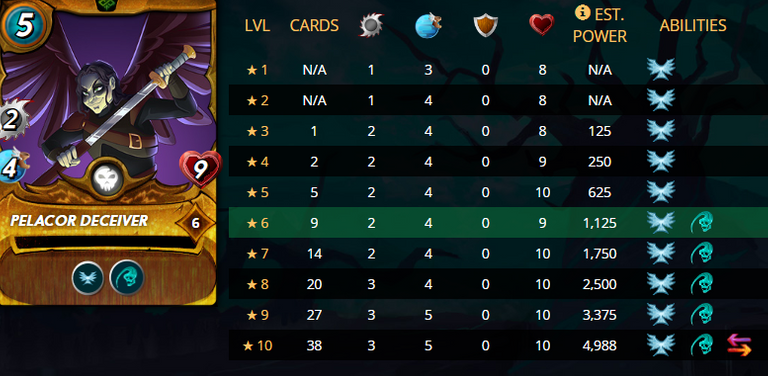 It has [Flying] and [BackFire] abilities. [BackFire] ability is quite. It only need speed to avoid enemy's attack. It is very good together with the monster that has [Blind] ability. Both of the battle rules are trouble some. I need monsters with a lot of [Health]. I also need monsters with [Flying], [Immunity], [Shield], [Scavenger] and [Cleanse] ability. We are only waiting for death to arrive with this two rules.
Riftwing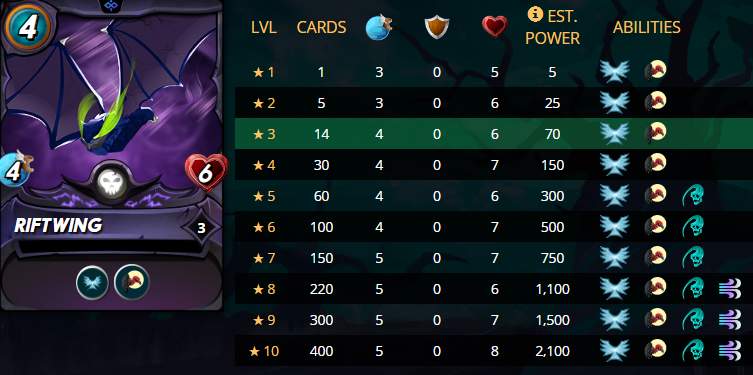 In the battle rule like this we should consider to choose a monster with [Scavenger] ability because monsters often die in this battle. It also has [Flying] ability.
Silent Sha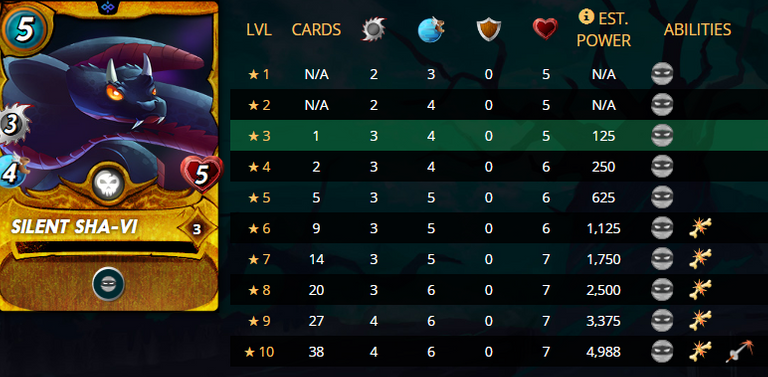 Silent Sha will die very soon in this battle because death is not too strange in the battle rule like this. But I hope he will kill a monster at least.
Harklaw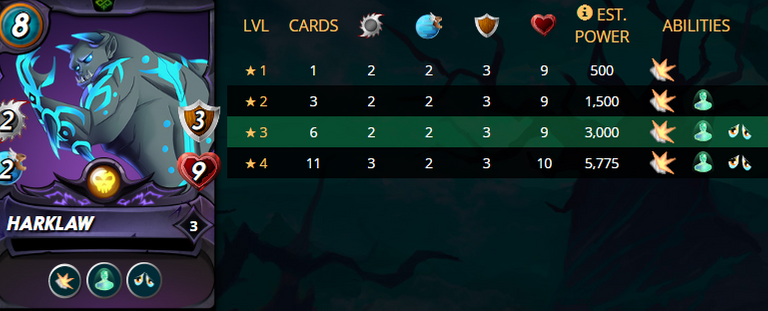 Harklaw is a must choose monster in this battle because it has [Shield], [Immunity] and [Demoralize] abilities. [Demoralize] is not very important in this battle but other two abilities are very important.
Phantom Soldier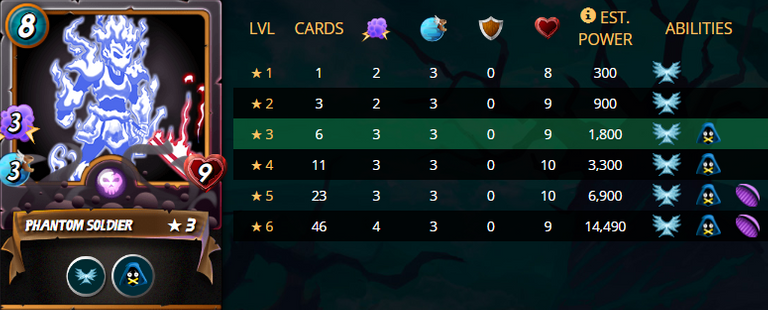 This monster has [Flying] and [Silence] abilities. [Silence] is the ability I need the most because my first position did not have [Void] or [Magic Reflect] ability.
LIRA THE DARK


This monster has [Opportunity] and [Snare] ability. I tried to take out enemy's monster with lowest [Health]. [Snare] ability is the counter for [Flying] ability because my enemy will most likely choose monsters with [Flying] ability.

Battle History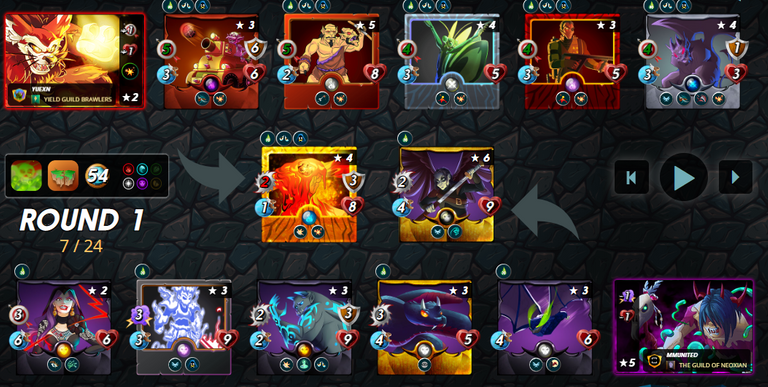 My opponent's summoner is a level 2 Yodin Zaku. It is very difficult summoner to deal with. Two monsters did not reach maxed level that a level 2 Zaku can summon. Tow of my monster exceeded his level cap so I have a little advantages. My opponent can deal 22 damage to me in a single round but I can only deal half of his damage.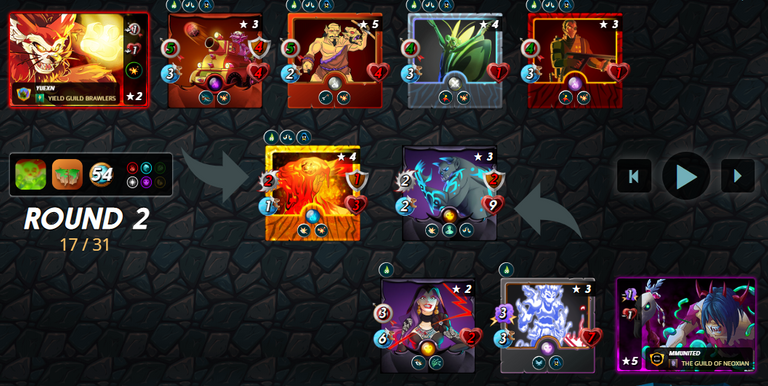 These battle rules are too vicious. There monsters from both sides already die and another three monsters are on the brink of death.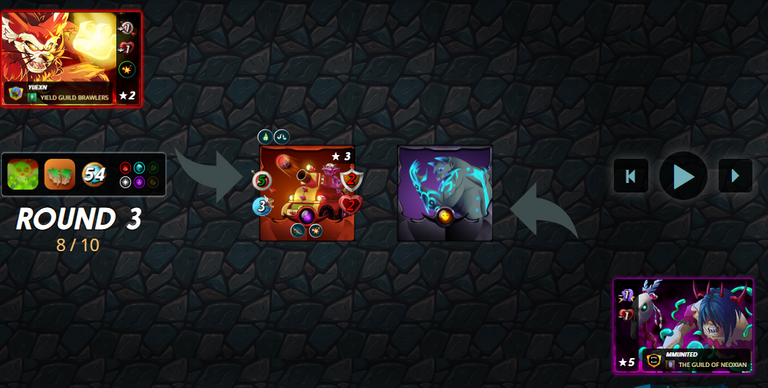 It is now become one vs one battle. I think I will will because my monster has [Shield] and [Immunity] abilities.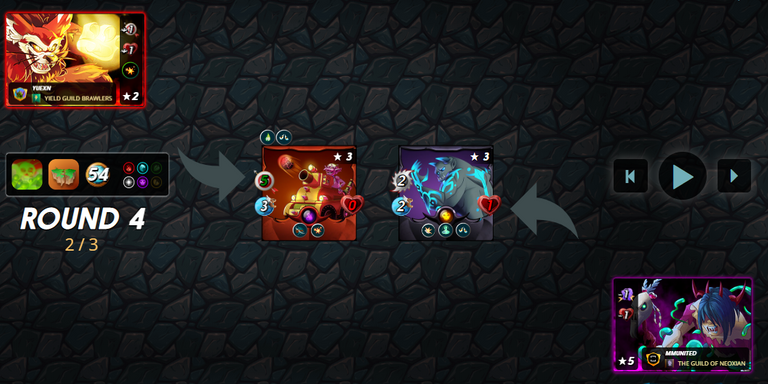 This is the final moment of the battle. [Shield] ability can halve the melee damage caused by Earthquake.
Please use neoxian.city to get better user experiences.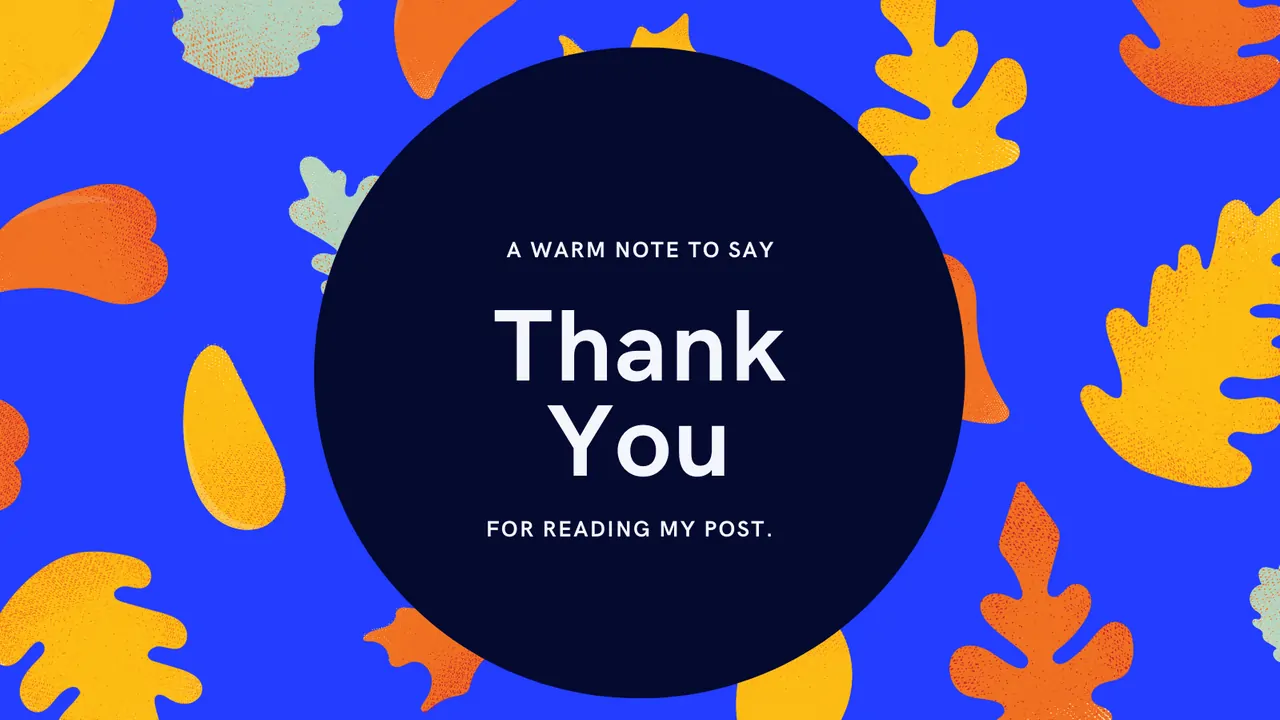 ---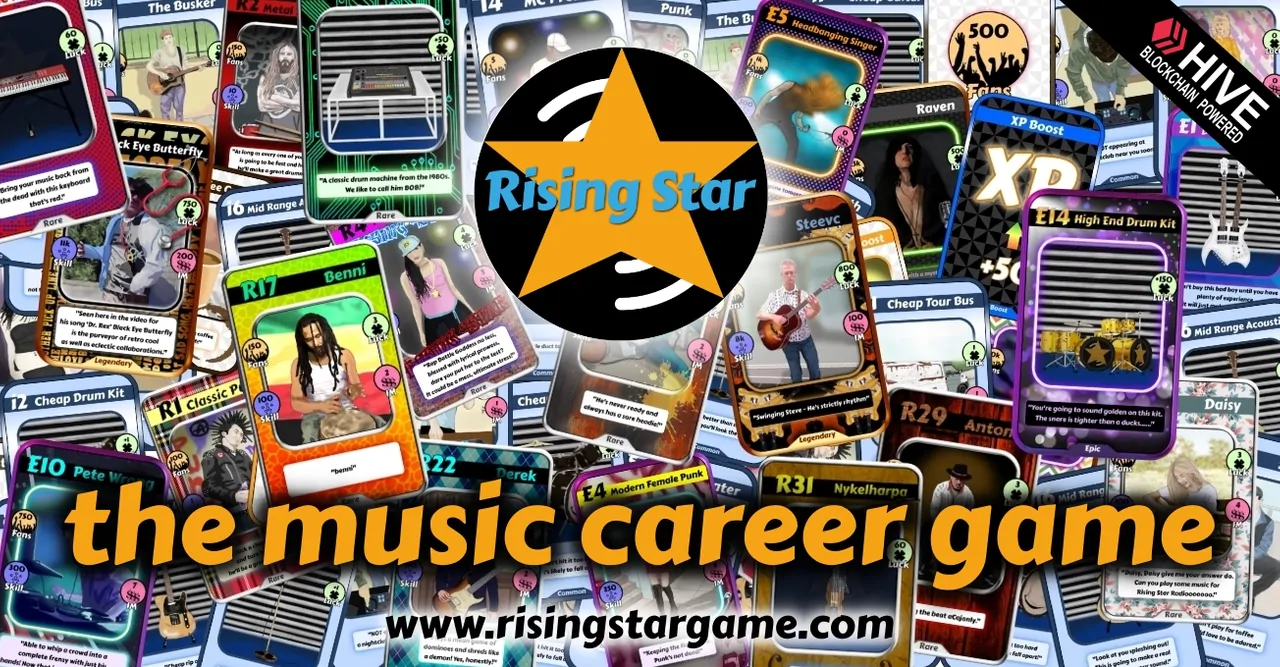 If you want to play Risingstar please use this link.
Join RisingStar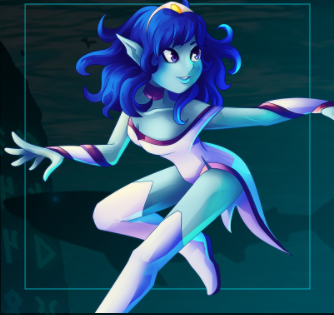 If you want to play Splinterlands. Please use following link:
Join Splinterlands
---
---