The earning by playing game is really good 😅🎲🎮
Namaskar / Hello to all hive users, who will reach this post. I hope you are doing great and having fun in your life and enjoying it with your loved ones.
I used to play a lot of outdoor and indoor games when I was a kid that was really fun to play those games and we spend a lot of time playing games and I really miss those days I was not able to access the computer till I was 12 and that time there was to no internet [not that much common at that time] we all have to visit a cyber cafe to do the online things and now we all have our own world in our laptop/pc/smartphones
I have never thought I will play online games and earn a good chunk of money from here, you can read my old post for more details.
But the crypto is really good and the games here are good too 🤩, I am really enjoying and loving to now. I do regret a lot that I haven't joined the games earlier but I am happy I did that is now enough for me and I am getting a good return from here what I have inverted this far the things have really changed a lot but still it's good we can play and earn here, there are new things in the game but I am not really in the mood to invest more at the moment 😅
---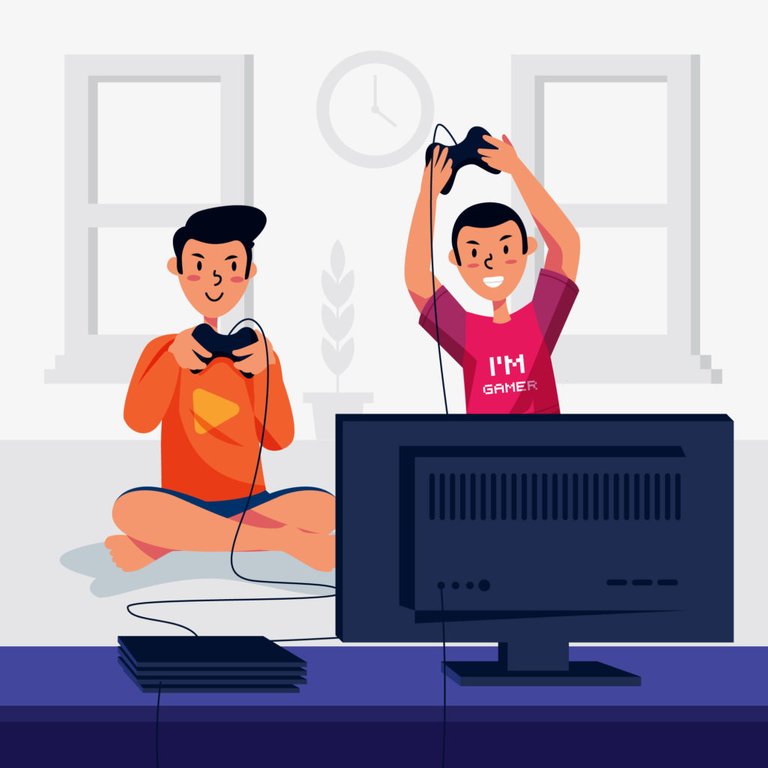 ---
#playandearn is really a good thing to do, I am really grateful to the people you have encouragement to join the amazing game.
I am earning a good chunk of dec as per my league, I don't play the game that much. I do maintain my capture rate between 85 to 100 most of the time, it is surely less on weekends I play more in two days. I play more to get for decs and balance my weekly earning 😅.
---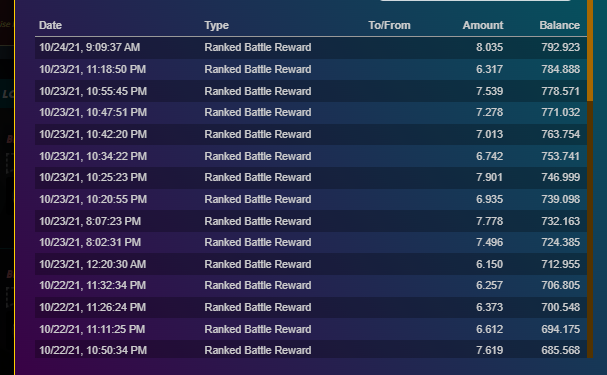 screenshot from splinterlands website.
---
The dec earning is good if you make yourself to 1k ratings. The more your league the more you will earn. I am able to reach 1k by my skills I hope I will climb silver II soon for that I have to make my powers to 40k and it is not gonna happen soon. 😁 I think I can do is just try my best and earn dec and earn things too.
I haven't invested that much in the game but recently I have to buy some cards to add some power to make 15k I have rented some cards too that give me daily dec in return and that is great. The more you invest the more you get this is the thing here. I am not a huge investment but I do invest when I need to buy some cards can't buy all the cards that are not useful for me or useless, that are not used. I am just buying the cards that I need to buy, play more learn and buy what you want. this is what it works here right?
---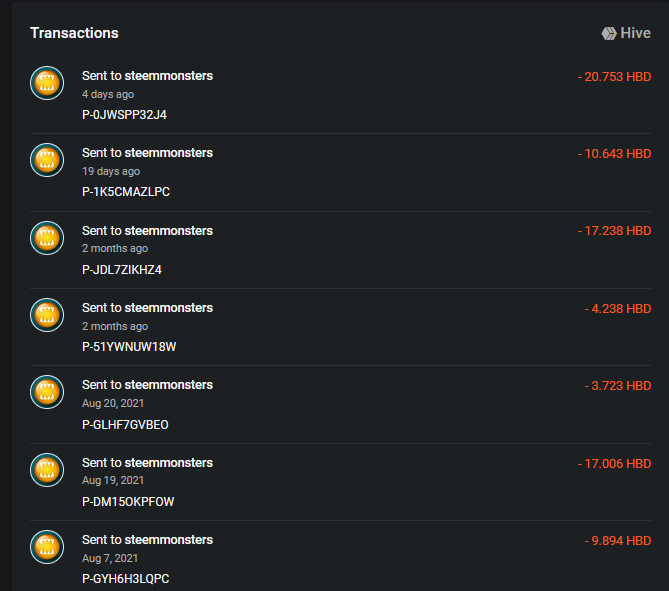 ---
have fun to earn more here, #playandearn this is good 🤩. I hope you are enjoying the game, I have made a target of 2k rating for this season last season I was at 1,823 and that was my all-time high. I will try to break that this time. I hope it will end soon.
Maybe I share some of my battles on my next posts, maybe I will think about that.
Thanks for being here till the end, I hope you love to play the game.
If you are not in the game yet then feel free to join it. Here is my referral, it will be good to have you on the game.
Never forget one thing you should be grateful for because what you have someone has a dream of that. So learn to be grateful. Be Thankful. 🙏😀
Thanks a lot for being here, let me know what you think.

few posts from my past that might be helpful for you.
How To convert HIVE to Real Money (USD/INR) Part -1
How To convert HIVE to Real Money (USD/INR) Part -2
Why new users should use Ecency application 🧐
few important tips for new users
Are you Using Brave Browser ?
The scammer and the downvotes 🔽🔻
The HBD interest and hive power
Best ways to earn money in the hive while you sleep 💰
What To Do With Your Hive Power [HP] / Hive. 🧠
Where To Delegate Your Hive Power [HP]
Tokens to Buy on Hive- Engine







Thanks & Regards
@bhattg
-----Together we will make this a better place-----
---
---