Share your battle weekly challenge🎉🎉

Share your battle weekly challenge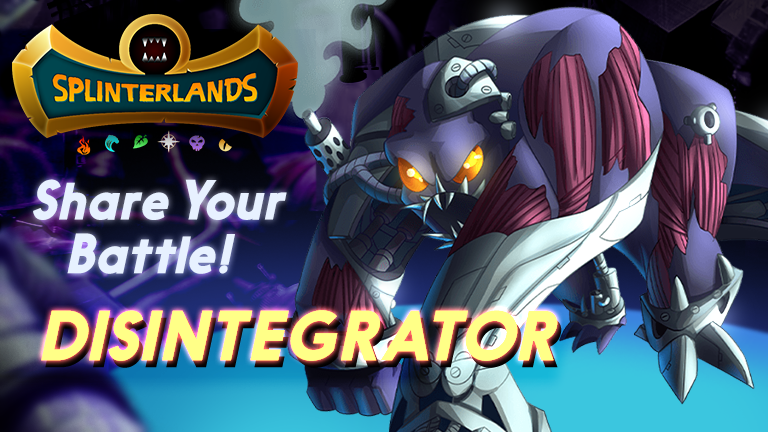 Welcome to my post! Its been a while since I jumped on any challenge in the community but I am back.
CHALLENGE RULES
THEME: DISINTEGRATOR
Edition: CHAOS LEGION
Rarity: COMMON
Element: NEUTRAL
Attack: MELEE
Abilities: Demoralize
---
To be honest I have never used this card before but offcourse what's the point of joining the challenge if not to push you beyond your limits.
So I joined this challenge and hmmm I won't say I was that impressed. The disintegrator is a neutral element and since the rarity was common it's abilities were not that awesome because it could only demoralize.
In the battle I will be sharing I won but not because of the disintegrator. Offcourse I already have my line up for certain battles and when my opponent battle history was shown I decided to go with the earth elemental. I chose most of the strongest cards and added in the disintegrator last.

In the battle with these rules,
I chose
the Unicorn Mustang- void ability
Regal Peryton- evades melee or ranged attack
Goblin psychic-tank heal
Venari Knofer-thorns
Goblin thief- sneak ability
Disintegrator-demoralize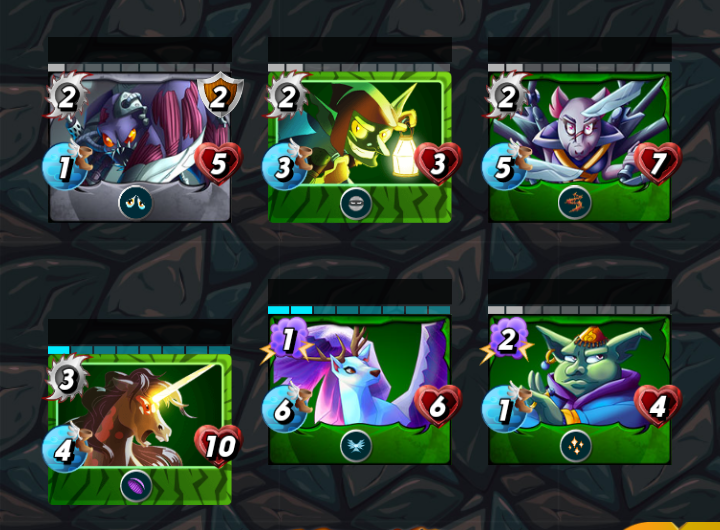 Interesting lineup and I actually won although not because of the disintegrator because sadly it was killed by the 5th round. Interestingly my opponent also had the disintegrator in it's lineup, but I won the match even with his disintegrator being in the front row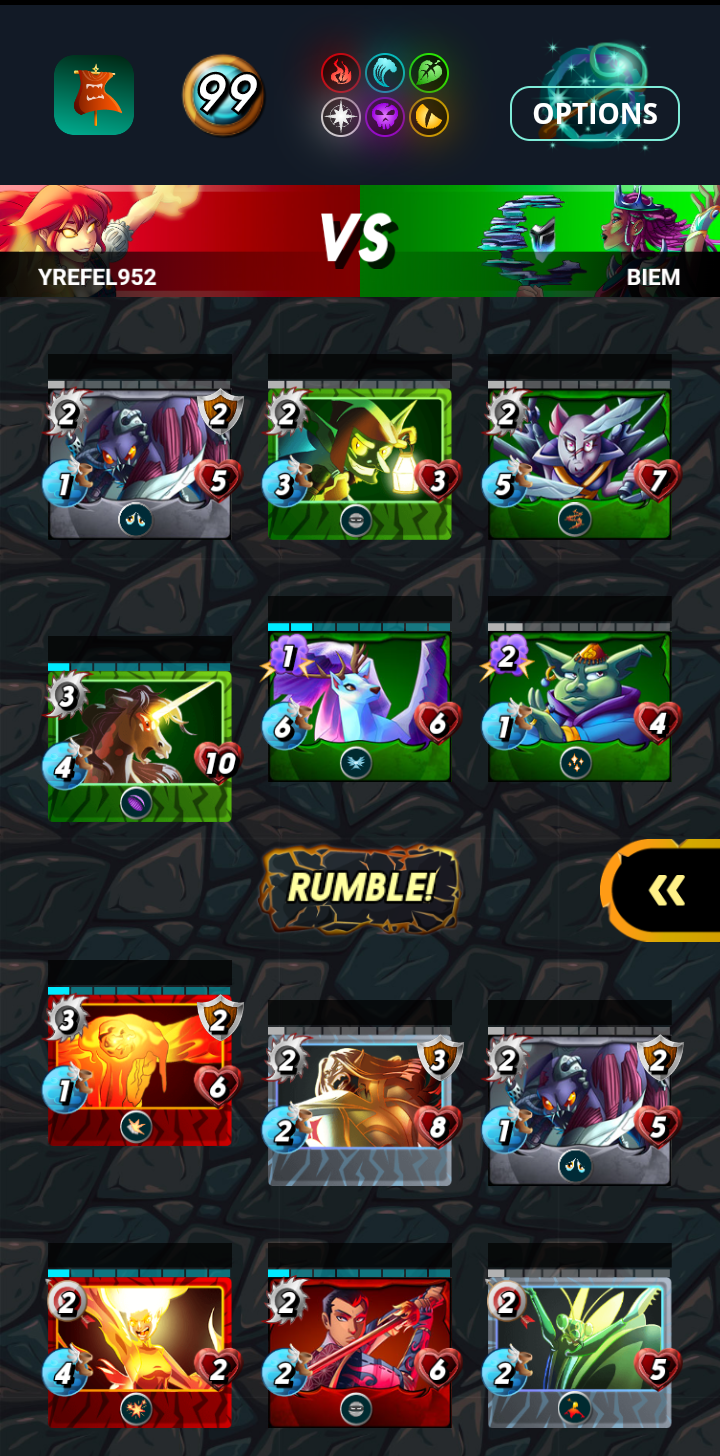 In this battle, it was actually my Unicorn Mustang and the Goblin psychic that kept the battle going.
---
Anyway, I am not sure I would be using the disintegrator again because when I went through other people in the challenge, some of them had leveled up this card and that's why they were able to win. But the rules of the game stated the rarity should be common so here we are.
Here is the link to the battle should incase you want to watch the match
New to Splinterlands?
Use my link for amazing benefits
---
Adios 🤑🤑🎉
---
---