Share your battle weekly challenge; LAVA SPIDER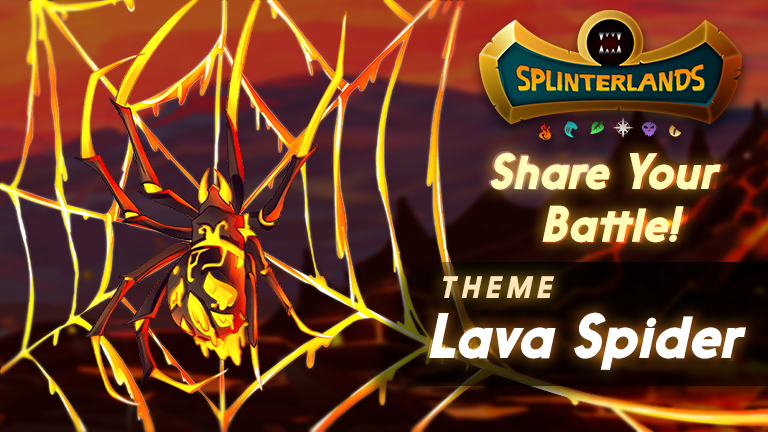 Lava spider? Not so lava🙄🙄
THEME: LAVA SPIDER
Edition: CHAOS LEGION
Rarity: COMMON
Element: FIRE
Attack: RANGE
Abilities: Snipe
It's another opportunity to share a battle and I jumped right to it. I wanted to join the previous challenge but when I got wind of it, it was too late and it failed to submit my entry. Anyway here I am trying to join this one as well. The lava spider is a ranged card and I am not sure it's one I admire that much.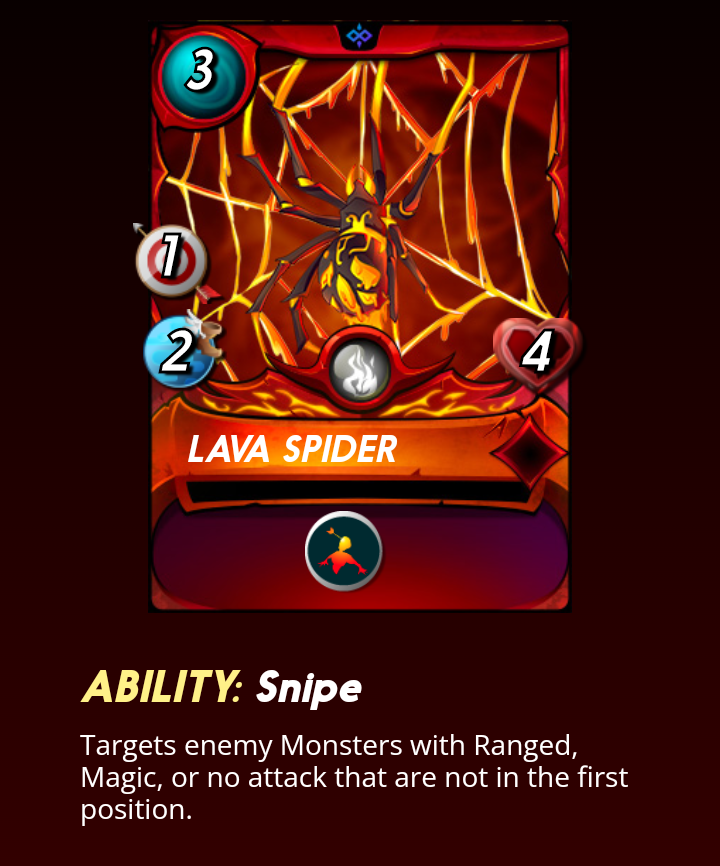 First of all, the mana was ok but it's attack was too low for me. It reduces the enemy's health by just one per attack and that's not too great for me.
And it's certain I won't be using it for other battles unless it is a low mana cap battle. It doesn't have any special ability except the fact that it targets enemy cards that aren't in the first position.
In my battle against @JUDIE-FSL (https://m.splinterlands.io/#/battle/game/process/sl_2ca46b0e63f94be921239c0a7108169b), it was killed earlier than I expected. Thank God I had other strong cards like the the Living lava, Antoid Platoon, Fire elemental and tenyii striker that carried me to the end of the battle and ultimately helped me to win.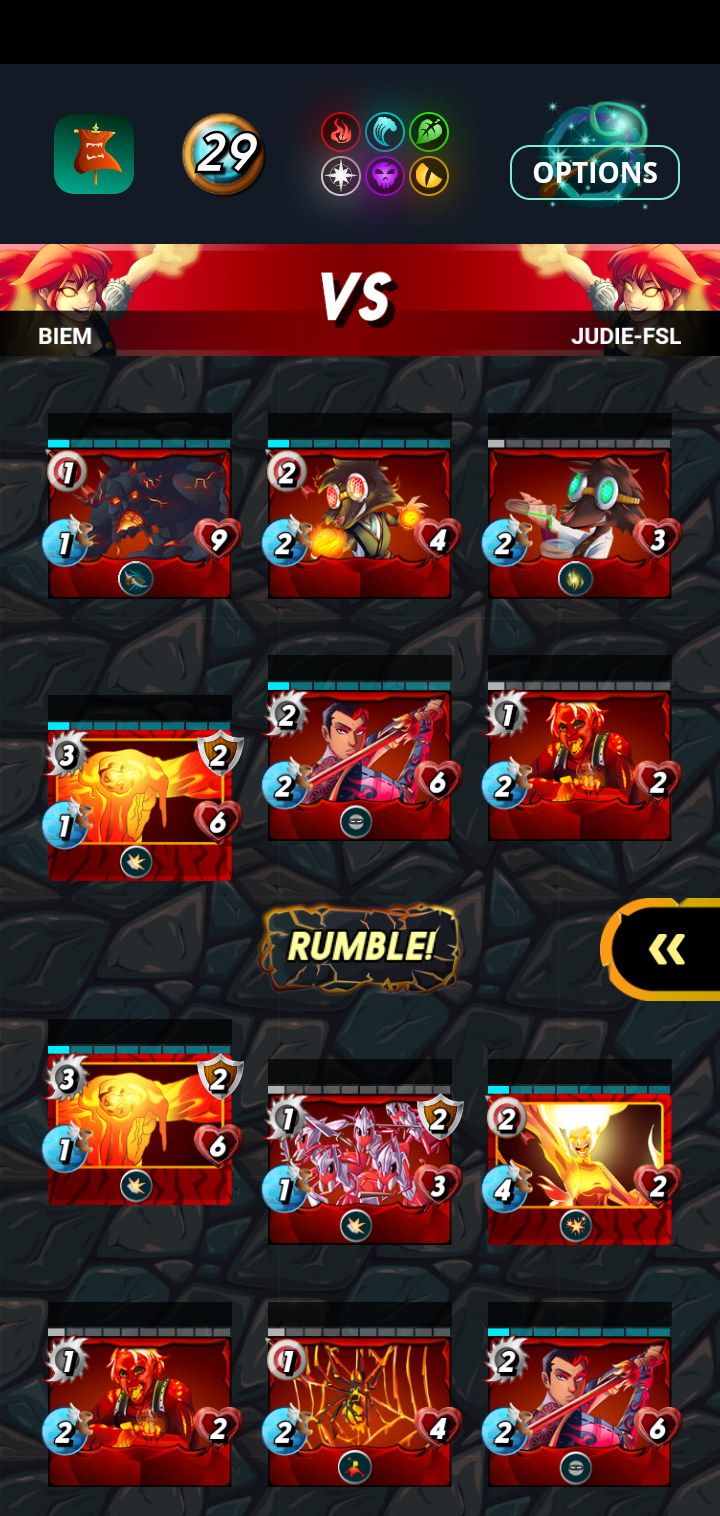 Because by the third round the lava spider was dead and I was like 🤨. Perhaps if this card had higher killing strength perhaps up to 3 it would do better. I went on to check it's golden version but it wasn't that impressive as well. It's killing ability was just increased by 1 and health by 2. Although It had other special abilities that could be useful in battles but there are other cards that do even better and are just normal cards.
Will I be using this card again? Definitely not except low mana Cap battles but I don't even go to the fire summoners when trying to win low mana cap battles because they have failed each time.
New to Splinterlands? Use my link for more benefits
https://splinterlands.com?ref=biem
Here's the YouTube link showing the full video of the battle if you want to check it out!

---
---