High Risk, High Reward Gameplay
---
High Risk, High Reward is one of the best ways to win an axie battle. You know you won fair and square when you risk it all and still win. You'd know that you deserved it when you have gave it your all.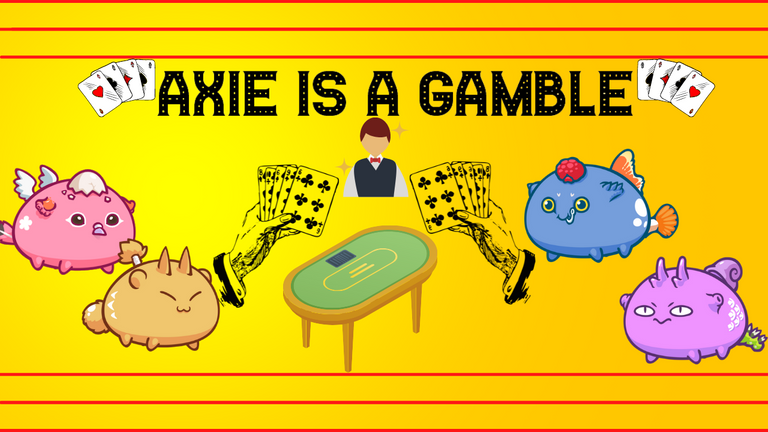 Terminator is a really common axie, especially in 1300-2000 MMR. It is really hard to kill it when you don't have enough energy. The best way to defeat a backline terminator is to kill the frontline of their team, in my case the plant. I tried to "no turn" it in the first round so that he couldn't defend it in the succeeding rounds. It is also a way to prevent your enemy from stealing or destroying your energy.
Once you killed their plant, try to depend and gain energy using your frontline. The enemy will hesitate to throw cards using their mid line because it can be killed if your enemy is faster than you. As you can see, I purposely did not kill his aqua to make a diversion. Now he wouldn't use any cards in his aqua, since it is in low health and I can kill it using my bird with one card.
This is where the gamble starts. If he tried to shield up his aqua, I wouldn't be able to kill it with one card using the bird axie. Fortunately, he skipped the last round and I won the gamble. Remember that a battle needs a strategy and your own experience.
For more tips, follow my account and if you want to share your own experience create an account here.
---
▶️ 3Speak
---
---