Are Play2Earn Games Worth It?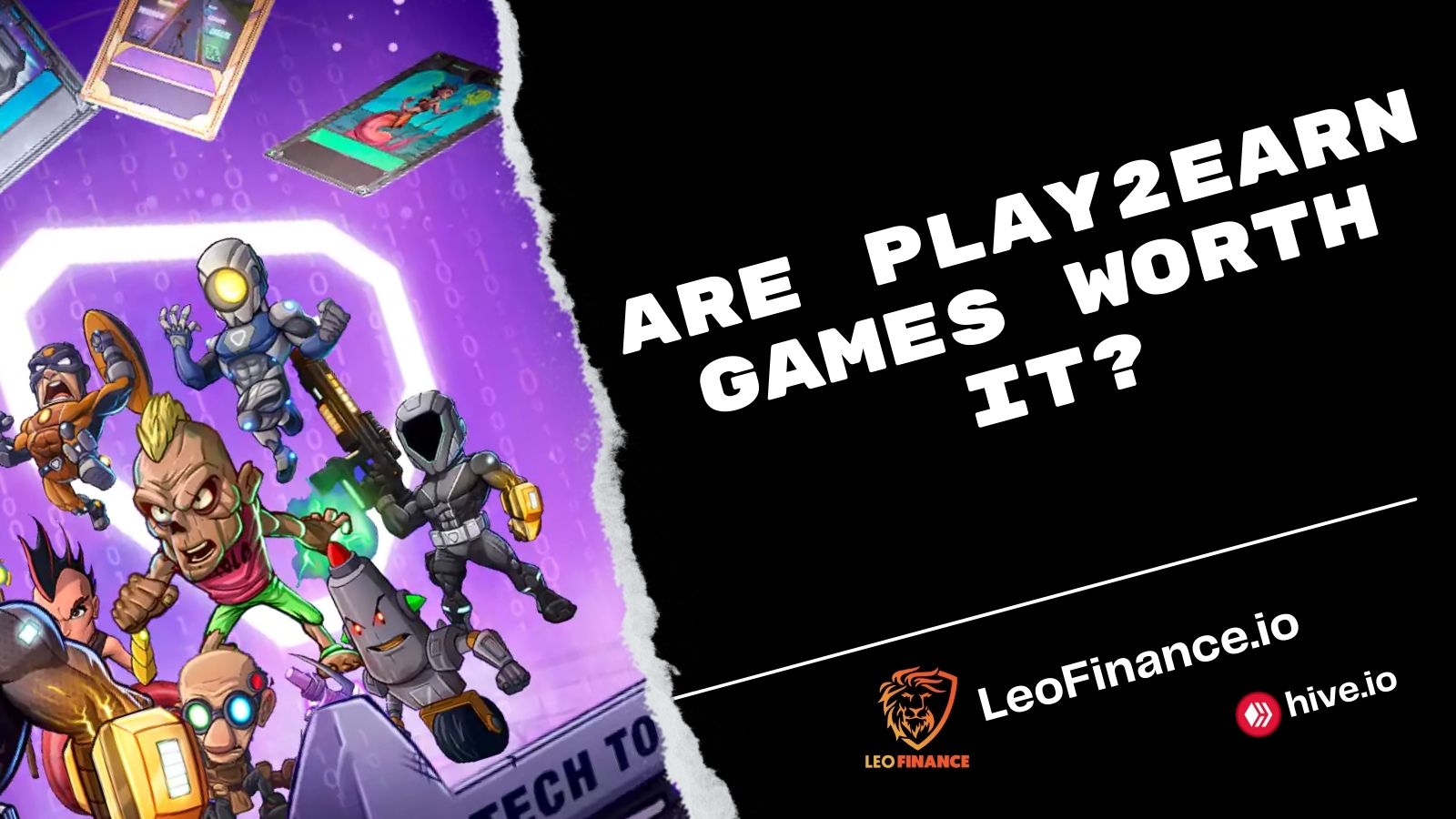 Are Play2Earn Games Worth It?
Over the last year and a half the crypto gaming space has exploded. Some speculate that the rise was simply just about attempt to cash grab and build junk systems to try and make a quick buck. Get in early reap the rewards, get in later and hope for the best.
While others like myself understand that is part of the equation there is also the other side of it where legitimate games are being built to create a real ownership style game system.
The Current Landscape
At the moment just like other areas of stocks and crypto we are seeing assets that were simply cash grabs and junk projects really come under major pressure. So much pressure that they are either closing up shop or being bought out by slower growing but now stable and larger platforms. This is actully a natural progression of the markets and is what forms rock solid foundations in which a new rally, tech and system can emerge from.
Wax games built on buying assets and having poor tokenomics so it slowly dies over time unless a new development integration comes along to make those tokens worth more or those older NFT assets less powerful. To me this is the very lazy and trashy way to do a game and it's what makes up the bulk of these games at the moment.
However there are many other great legitimate projects one that comes time mind would be Splinterlands this NFT game has been around for years. Well before the explosive growth of play 2 earn style games. But there's a lot to this one that continues to grow and expand along with great tokenomics and value.
There other style of games take after popular card collecting games and other types of games. Gods unchained which is starting to spread it's wings a bit is a clear example of popular games such as pokemon or hearthstone. These card based battle games offer up high collector values as well as enjoyable play, fantastic artwork and more. This is why these style of games feel more like the correct push that will stick around.
The next phase is going to be your MMO style game where the resources you mine, crafting tools, weapons etc are all now ownable assets which can be traded, rented and moved from account to account offering up huge possibilities that traditional MMOs don't. This style of gameplay if done correctly can be a massive value to both players and the game creators as setting a small transaction fee on all trades and market buys could net millions in revenue year after year with no subscription fee needed.
Another phase which is currently being pushed is console based games for "web 3" these are games that are starting to gain traction but the companies need to focus on building a quality game that people want to play and keep playing. That's no small matter as only a few games have been able to manage this. One company that seems to be taking the charge in this is called Polium which is shaping the systems of web3 and gaming.
Business note: While someone has to pave the way for advancement good business is one that mimics after the fact. It's more cost effective and you already made another company make all of the tests and mistakes. While Polium seems to be forging forward it's very possible once they see some success that others will follow quickly behind and capitalize on their mistakes.
Are there any crypto / asset ownership games you're looking forward to?
Posted Using LeoFinance Beta
---
---