Chaos Packs Are Coming A Worthy Investment?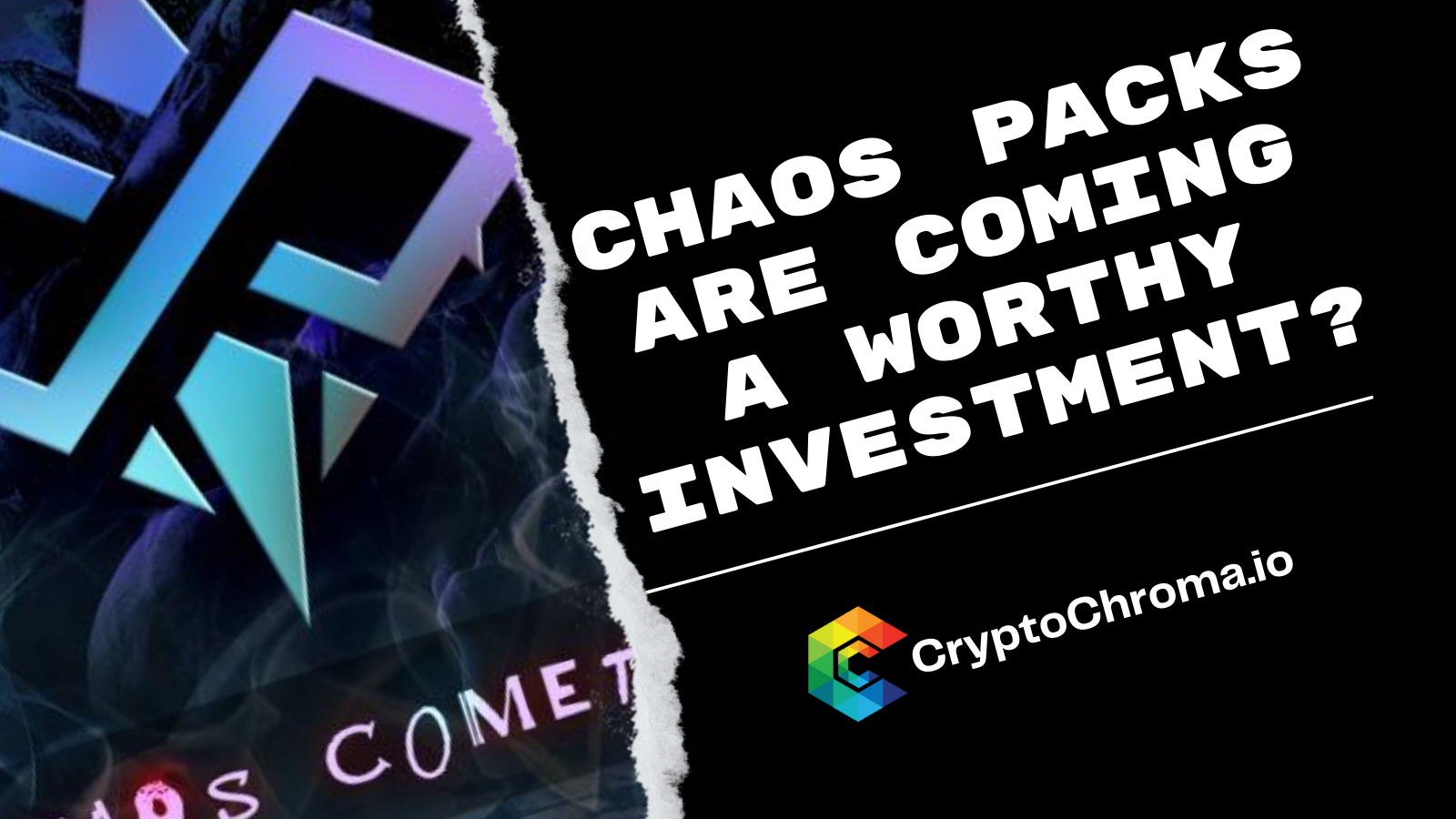 Chaos Packs Are Coming A Worthy Investment?
Recent news from Splinterlands just came out about how chaos packs will open and when. I have to say it's a huge announcement with massive potential for everyone involved. Being in the gaming space for the last 3-4 years and in the crypto gaming space heavily for the last year I've seen what a pivotal shift gaming has made in crypto and it's only being started.
In this article I'm going to go over some of the big things that caught my eye, what I plan on doing and of course the disclaimer!
*This article is for entertainment purposes ONLY and is not investment advice. Do your own research and take responsibility for your own actions.
First I think Splinterlands and their team needs a big shout out for the amount of work they have put into hive and for keeping Splinterlands on Hive. It's proven to be one of the largest and most successful projects for the blockchain and really put Hive in the spotlight for other developers to now start paying attention to Hive.

The full article and all of it's details can be found here
https://peakd.com/splinterlands/@splinterlands/chaos-legion-set-and-presale-info
Here is my take away (These could be wrong they are just what I picked up and my version of them)
15 Million Chaos packs in total will be minted at $4 each
They go on presale on October 18th and the presale ends November 17th
The only way to buy packs in the presale are with vouchers
Vouchers are earned from staked SPS tokens and dropped daily
Buying packs in bulk comes with discounts
Buying packs before the end of the prerelease has it's benefits such as the possibility for more airdropped cards and a exclusive special card.
Vouchers will be tokens so they can be sold on the market such as hive-engine

With all of these details MY GOALS are pretty straight forward.
*Remember none of this is investment advise and it's pure speculation on what I think will happen. These are my goals and you will need to make your own decisions based on your own research
Stake every SPS I can possible, maybe even buy some more if the price is right. This gives me access to more vouchers and of course more passive SPS from staking. Every day even ever 3 seconds means possible lost SPS (Since hives blocks are minted every 3 seconds)

Stock up on vouchers I'm going to need 2,000 total in order to max out what I want to buy which is 2,000 Choas packs which comes with a 20% bonus which should mean in total 2,400 packs.

This should be enough hopefully to max out a Choas deck which I would want in order to stay highly competitive in the game as my maxed out Beta pack just isn't cutting it right now. (Normally Diamond) This also gives me airdrops of all new cards 14 in total including an exclusive one.
Now to me in the long run that should increase the value of my deck/rentals and SPS airdrop over the next 300 days to be somewhat substantial and from there earn a rather decent passive income stream while also being active in the game playing my matches (about 30 minutes a day which is doable unlike some other games)

So there you have it my personal investment strategy along with goals for the upcoming Chaos release. What are you plans I'd love to hear them and your goals for Splinterlands.
Posted Using LeoFinance Beta
---
---