Creating An Ecosystem That Thrives On Hive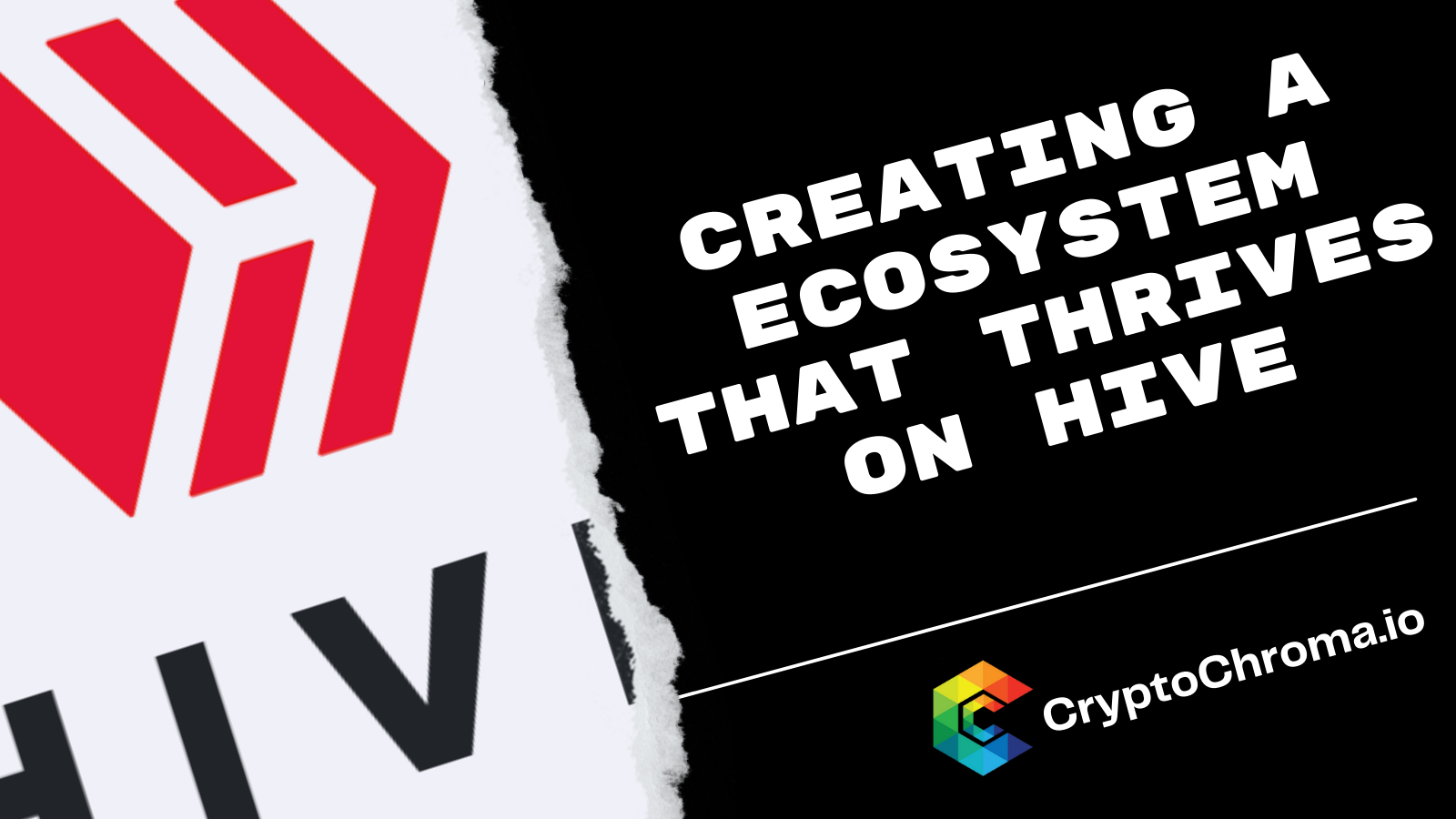 Creating An Ecosystem That Thrives On Hive
Hive has been holding some rather nice price levels as of the last few weeks. What was once $0.15 at the start of this year steadily is now holding steady above $0.70. While it's had some pull backs there's been a lot going on in terms of development on the chain and one of the largest has been Splinterlands This single application has bought up a ton of Hive, provided millions in value and continues to grow and get people on boarded on to Hive many of which don't even realize at first they are on Hive and that's kind of the beauty of Hive itself. It runs in the background without even knowing it as a feeless and quick blockchain that continues to scale.
The secondary aspect of this is that a community is forming and growing around the game on a new front called SplinterTalk.io If you remember from before I talked about how important building a community is and how that community then becomes your biggest supporters and promoters. You don't go off spending thousands of dollars each month on marketing instead you build a heck of a platform and allow your userbase to naturally promote it to others and that's exactly what we are seeing take shape here.
Upcoming Hive Projects
There's constant growth happening on Hive right now and many new projects in the worlds/beta below is a list of the ones that come to mind but feel free to drop details of your project or another project you know about in the comments.
Social Projects
SpkNetwork - A snapshot of Liquid and staked Hive will be happening within the first week of 2022 which will award tokens in this network at a 1:1 rate.
This network is rather large in it's undertaking and it's going to take me a bit to figure it fully out myself. I most likely won't totally understand it until I see it running live (I often need that hands on lol) This platform will be an alternative to Youtube and decentralize the way video is shared.
SoMee - This has been an interesting project and gives me the vibes of Facebook. They have had some issues on the development end and I still think it's struggling a bit from the looks of it. However it is moving forward and not only will it have Hive integration but it will also be multichain.
Gaming Projects
Exode - Exode is an ambitions game it's not your normal click a few buttons and it goes at a slow pace. Instead your NFTs live in what's a live type game which has actions that will be timed and unknown. It's very interesting but a steep learning curve last time I played it. My hopes are that it becomes easier to understand with UI updates once it comes out of Alpha/Beta stages as it's very promising!

MuTerra - Has been in development for some time now and is a multichain game built on hive. I haven't been able to play any of it yet but the first round of packs sound out very quickly I believe it was within a matter of hours.
Communities
Name - Token Ticker - Info
LeoFinance - LEO - Finances, DeFi, Stocks and Business
SplinterTalk - SPT - All things Splinterlands
CTPTalk - CTP - Affiliate marketing, Business building
Neoxian - NEOXAG - General almost anything goes here
CineTV - CINE -Movies, TV shows and series
ProofOfBrain - POB - Anything goes here for the most part and has Bitcoin ideas at it's core of token distribution.
Along with a host of many other! You can even create one yourself.
DeFi
CubDeFi -N/A - Mutli Chain DeFi platform that integrates Hive via wrapping the LEO token on Binance Smart Chain.
Many of these games, platforms and communities have been born this year. In fact many within the last 6 months which shows us massive advancement in the growth of the overall blockchain of Hive but more importantly the capabilities of it.
Posted Using LeoFinance Beta
---
---