DeFi + NFT Is It The Next Step?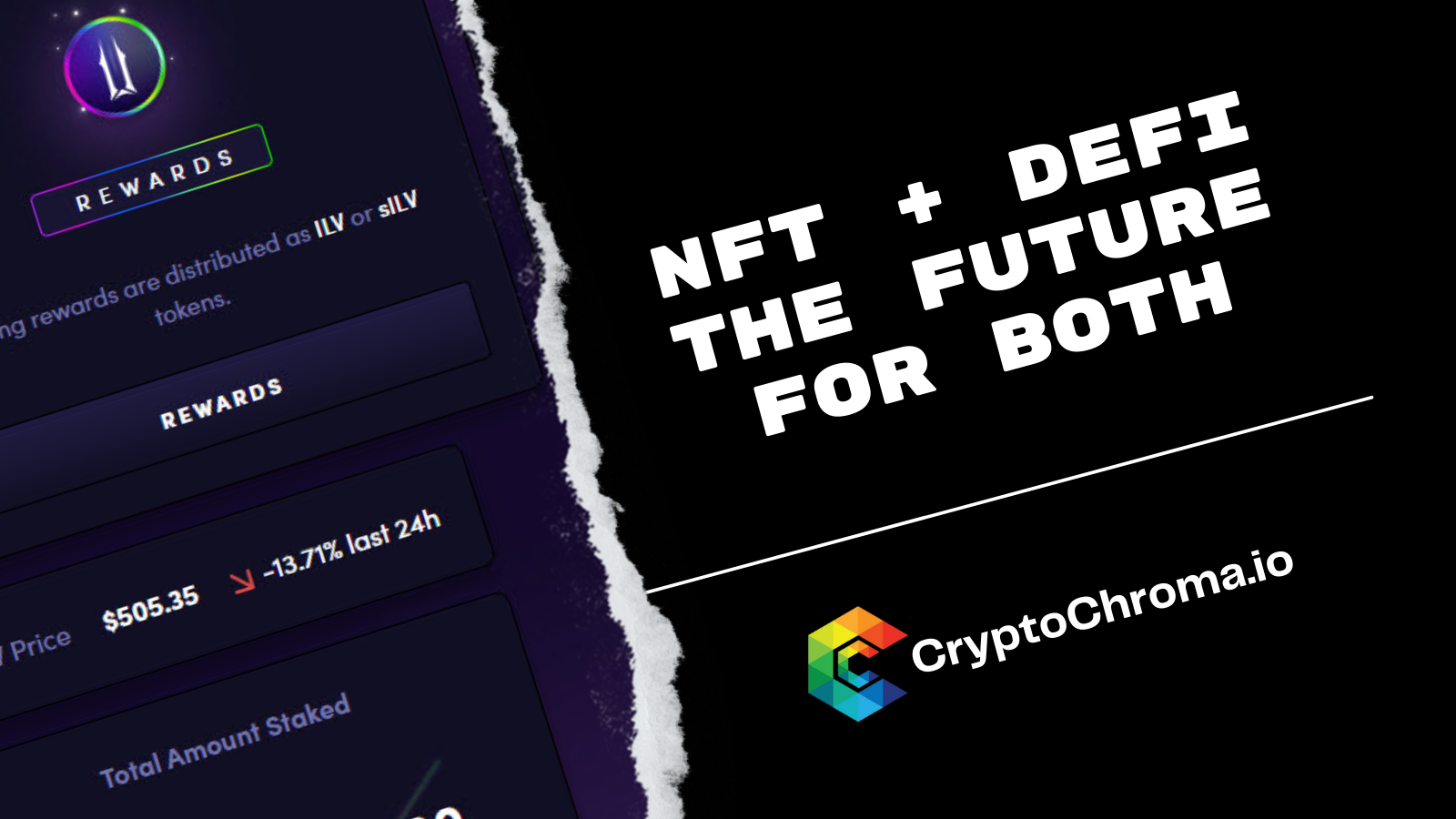 DeFi + NFT is it the Next Step?
In just a years time DeFi has become one of the hottest topics and most popular within the crypto space. On top of that NFTs quickly followed and now there's talk and even a few use cases of NFT + DeFi together. Let's talk about the ways it is implemented and could be implemented in the future.
It's important to note that primarily the main focus of these two together at the moment is on Ethereum. Even with the higher fees simply because the stronger market cap is there people are willing to play games, defi and NFTs on the more expensive blockchain over one that is low or free. This is why simply producing a low or feeless blockchain does not in any way set you apart for mass adoption. It needs to be backed by value in terms of money and in terms of amount of applications and applications people want to use.
Current DeFi + NFT Applications
There are actually very few of these platforms in exisistance. But imagine for a moment taking your valued NFT gaming cards from games like Axie or Splinterlands and applying them to DeFi.
The closest examples I can find so far on this would be that of C.R.E.A.M Finance on the ethereum blockchain which allows for Axie Infinity(AXS), Yield Guild Games(YGG), Origin Protocol(OGN), Decetraland(MANA), Sandbox(SAND) and Rarible(RARI). As we can see many of these have skyrocketed in price and one that really stuck out at me as one of the more resents would be YGG. In a way Illuvium (ILV) is also somewhat taking this one themselves and I have to say I love the dashboard on that thing.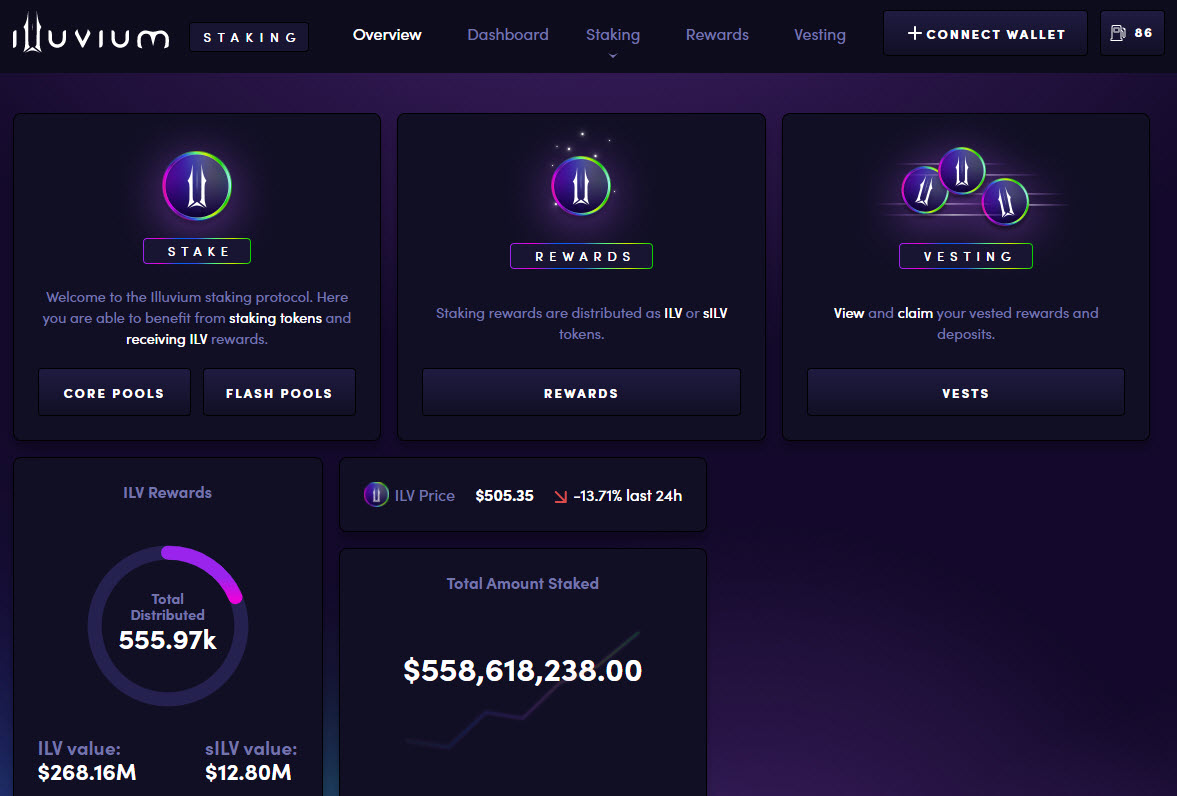 Now imagine a platform like that right here on Hive and a game interface to go with it. Now that would be one hell of a beautiful thing!

The only platform I know of on Hive that currently performs something like this would be CubDeFi Which currently has a Farm pool for DEC-BUSD and while this is a great step in that direction I'd like to see more from either platform such as Cub or what Splinterlands is currently doing with this SPS tokens and UI interface is right on par with something you would see on Illuvium.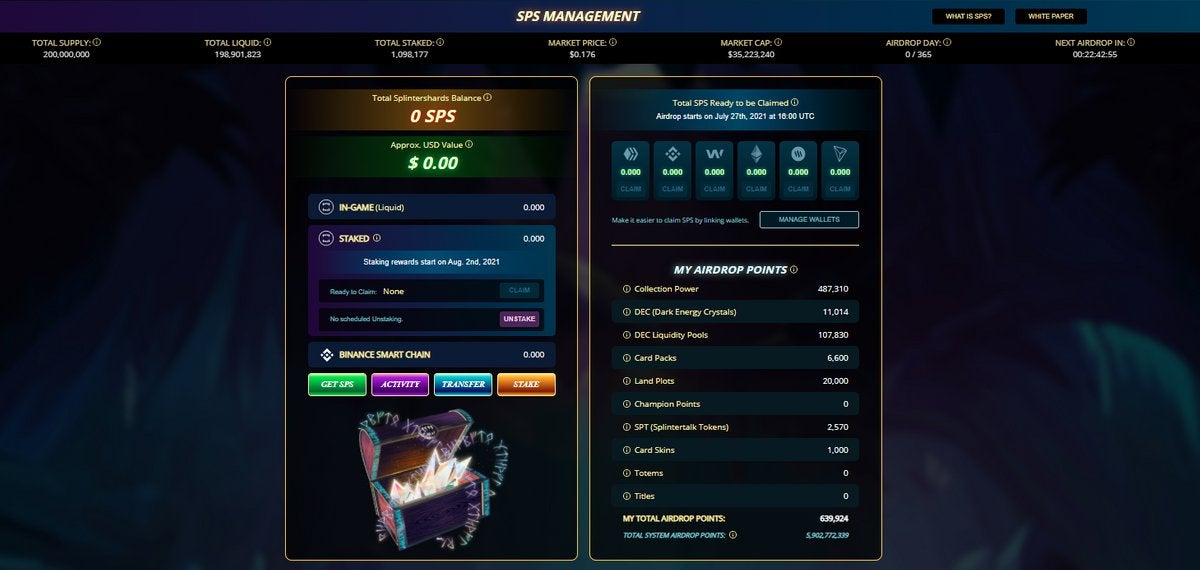 Now imagine this upgraded in a way to provide liquidity and for that being a part of DeFi.
WAX somewhat has these features but they are rather primitive and honestly a mess. Games such as rplanet, GNO city and others are still new platforms which are still trying to find their way or simply lack continued development. But trust me when I say this is a future blend that will seriously take off over the next year.
Do you know of any DeFi/NFT platforms or gaming platforms that are implementing DeFi within them? Let me know in the comments and let's chat about it.
Posted Using LeoFinance Beta
---
---