How To Trade Splinterlands Cards on WAX Blockchain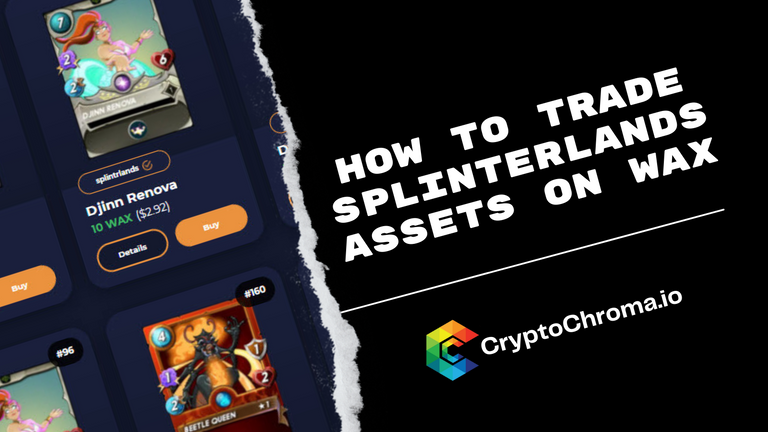 How To Trade Splinterlands Cards on WAX Blockchain
What do you get when you have the most popular NFT game and combine it with the most popular blockchain for gaming?
You get
One of the largest marketplaces to trade gaming NFTs with tons of value, deals and every card you could imagine!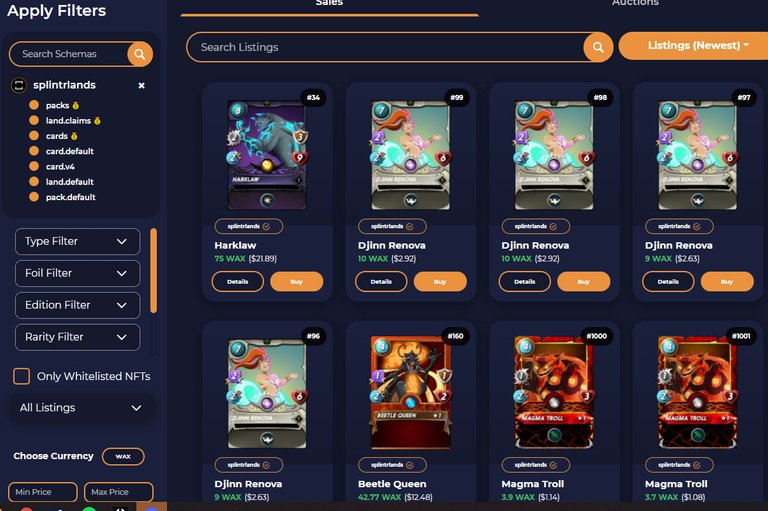 If you're not part of the wax blockchain then do you really know gaming? Wax prides itself on being the blockchain for gaming and it does a very good job of it. Splinterlands recently as of a few months ago allowed for NFT cards in the game to be transferred back and forth between hive and wax and in this article I'm going to show you how to both sell and buy on wax and transfer those assets back into Splinterlands.
How To Covert Assets On To Wax
Splinterlands has made this process rather easy and it can do for more in game assets right now. Land, Cards and packs are all options to be traded on Wax and here's how to take your assets and covert them on to wax.
1 Connect your wax wallet to your Splinterlands account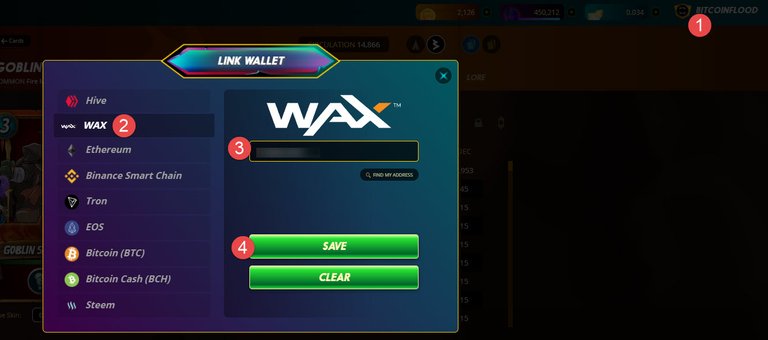 Click on your profile name in the top right
Go to "Link External Wallets"
When this popup shows up click on WAX and type in your wax wallet address. If you need one I recommend https://wallet.wax.io/ your address can then be found after logging in in the top right.

2 Within your Splinterlands account and go to your card assets and select what card you want to mint to the WAX blockchain.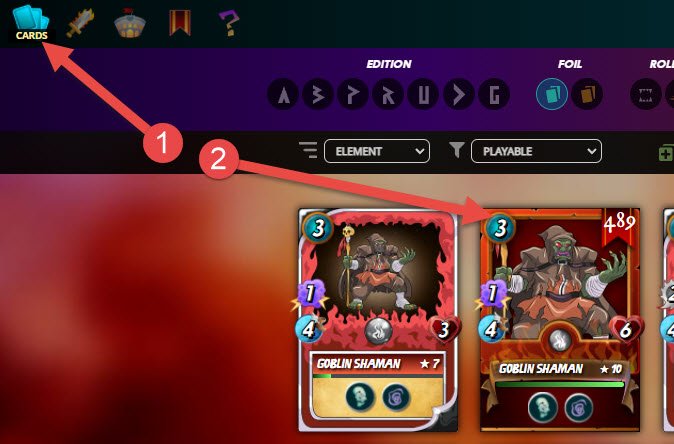 3 Select the card or cards you want to transfer by clicking on the checkbox. From there click on the 2nd icon seen in the screenshot below.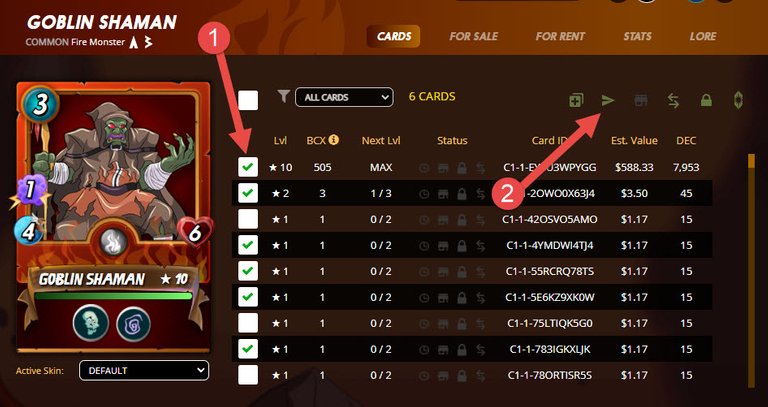 On the popup that shows click on Wax and since you already linked your wax wallet to splinterlands all you need to do is click on send.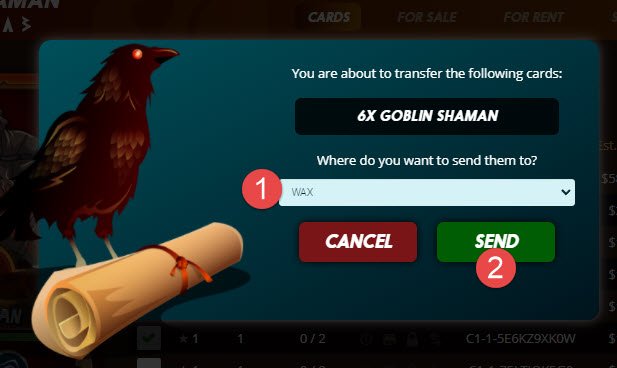 4 Give it a few minutes (normally it happens within 30 seconds or less and login to a marketplace. I prefer AtomicHub - https://wax.atomichub.io/
From here login and then click on your wax wallet address in the top right and click on Inventory. Your cards should now be showing in this section.
From here you can now list your cards for sale on the wax blockchain. If you want to sell land or packs the process is almost the same. However within your Splinterlands account you will need to click on the inventory and then on the according menu click it and click on Tokenize.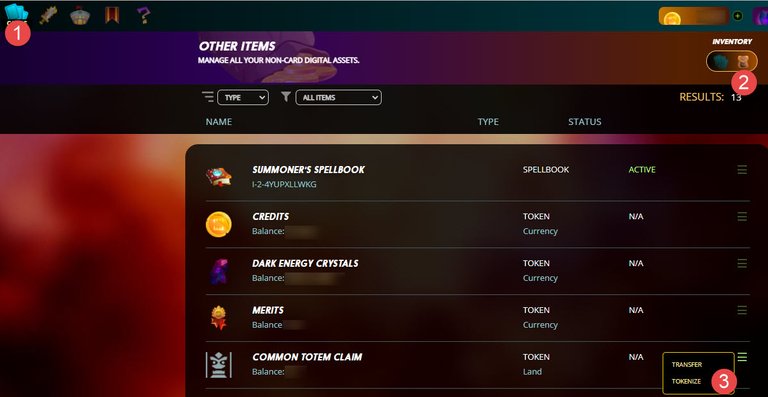 Now just in the same we need to get our assets bought on Wax back into our Splinterlands account let me show you how to do this next.
The process is rather easy and much of the above already goes over the process. We are just now doing it in reverse but what's really awesome is we can do it all right from our Splinterlands dashboard.
Simply click on cards and then click on the cards and then in the drop down click on On wax seen here.


Select a card and then within here click on on wax again and check box the cards you want to move.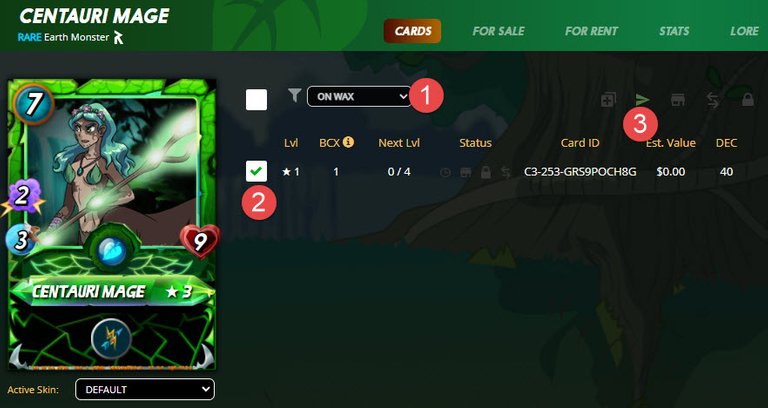 After you click on the #3 icon you will get a popup. Click on WAX CloudWallet to transfer the card asset back into your Splinterlands account.
Important Note About SPS Airdrop
Since your wax account is linked to your splinterlands account you will earn SPS tokens based on the value of the assets that are on wax. You do not need to transfer them unless you want them in your game to play.
Now that you know how to access one of the largest gaming marketplaces put your trading skills to work and start building your ultimate deck!
---
---