Lots of Development On Hive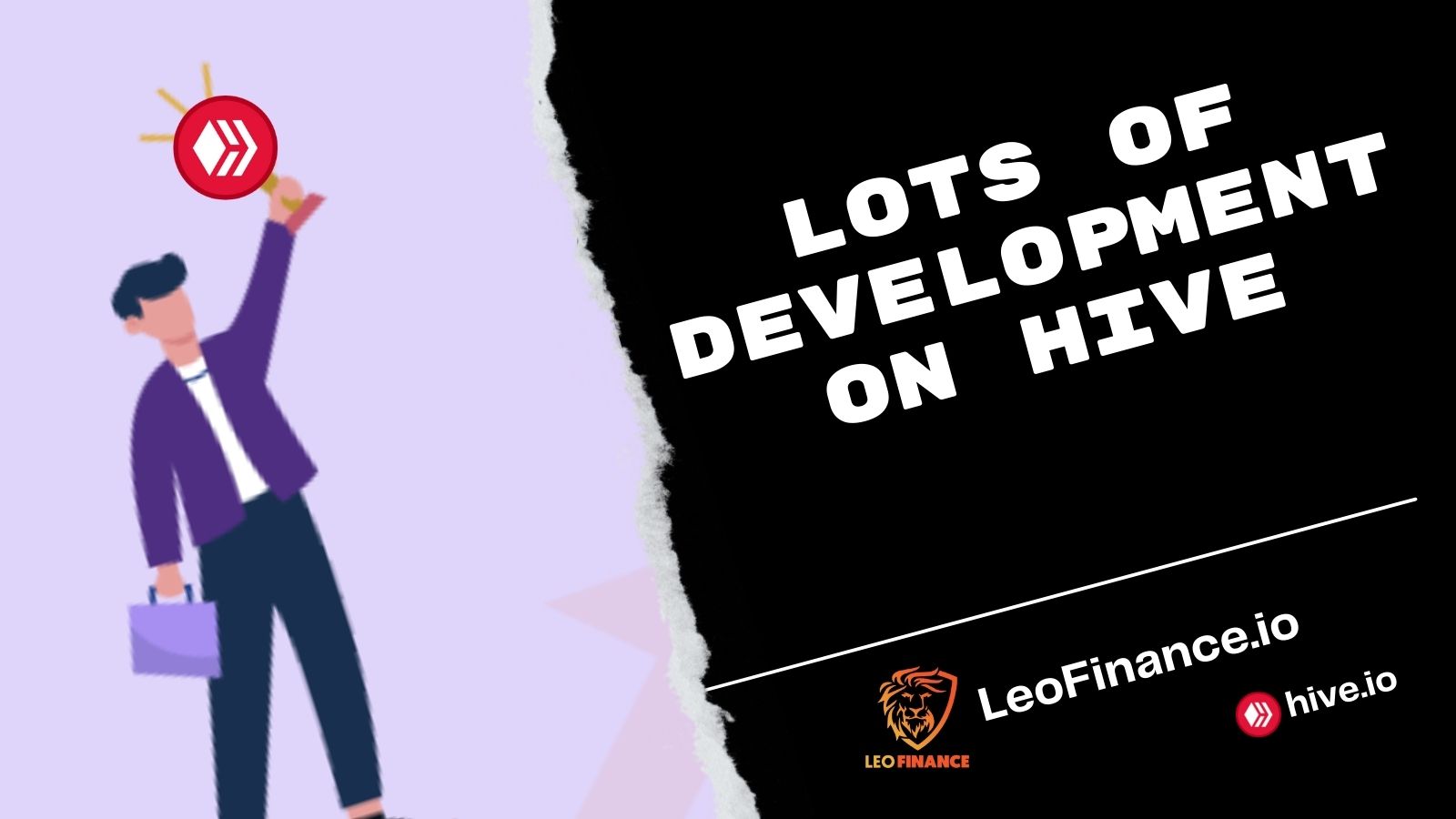 Lots of Development On Hive
I knew once Splinterlands hit main stream that hive would start to gather some attention. That attention has brought in a decent amount of development and capital to fuel existing projects currently going on.
For me there are two very critical fundamentals that will make or break the future of a blockchain. Those being gaming or entertainment and a social media method for people to use.
The gaming comes in the form of entertainment and is one of the largest industries to bring in funds, development and just good times. From that these games also fuel massive streaming revenues (the social aspect), content in terms of short form and long term video (the social aspect) and of course the gaming sales themselves from people sharing content around them.
The Gaming Space
Since Splinterlands was really the primary factor that ballooned hive and got it on the radar of many news outlets and postings I figured it would spark other developers to jump in and build their own games.
This is exactly what is happening but it's often hard to tell at first. This is mainly because development even of a small game can take months and larger games can take years. We are now closing in on about year two and we are starting to see a few of these games be released a long with a few currently being built up on in beta phases.
I encourage you to take a look around on hive at posts and random posts and you might be very surprised by what you find. For example today I stumbled into this game on the hive blockchain
In a way I'm currently building out a front end/incubator almost for the gaming space of Hive which is only in the starting phases at the moment. I have very high hopes for it.
The Social Space
Social is going to be one of the biggest driving factors for adoption in both usage and restoring value back to people and content creators. While some people don't have good tastes for content creators I believe they are just looking at the wrong ones. There are a ton of great and very talented content creators.
Content creators such as this are the new marketing force as traditional on screen advertising has become less and less effective and for the most part people just hate ads. This is driving prices for ad spending down and instead companies are finding it cheaper and more effective to bring on content creators and tap into their audiences.
The thing is these content creators produce a wealth of high quality and entertaining content which fuel the social networks. While some might be sponsorships 95% of their content is fully organic, costs them money and time to produce. What kills me is seeing social web2 platforms capitalize on these people offering them little or nothing in return and often times banning them, limiting their reach etc if it's something they don't agree with. This is why it's critical for web3 to start expanding and it will take time. However the possibilities for ALL parties involved is massive and Hive is one of the best platforms producing this right now.
I've tried hundreds of alternative social platforms over the years and over 99% of them have fallen off the radar and become nothing. There are only a few notable ones I would even mention and those are...
1 - Hive
2 - Minds
3 - Theta
4 - Torum
Besides that there's no other applications I've really ended up sticking with but of course if you know of any that you believe in feel free to drop them my way as I'm always looking to expand the network and grow the wealth.
Hive Is Quickly Becoming Number One
The development on hive continues to out beat others. The reason I say this is because of the amount of front ends being worked on or currently do exist. Again I think Splinterlands hit this on the head by having their own front end called Splintertalk where people go and get rewarded a hive layer 2 token called SPT for creating blog posts. The amount of content from this such as sharing strategies, posting up rewards, talks about proposals has been huge for getting others involved and expanding into the hive ecosystem.
LeoFinance has also done a great job in both expanding reach for Hive through DeFi liquidity and also development of a front end that attracts investors, traders and so on. They are also working on the next evolution of web3 for hive in the beta testing form of LeoThreads which I highly encourage you to jump in there and take part in so the LEO team can test, optimize and make it better for the official launch of a new hive front end that will be like twitter.
Posted Using LeoFinance Beta
---
---