Splinterlands Vouchers For The Future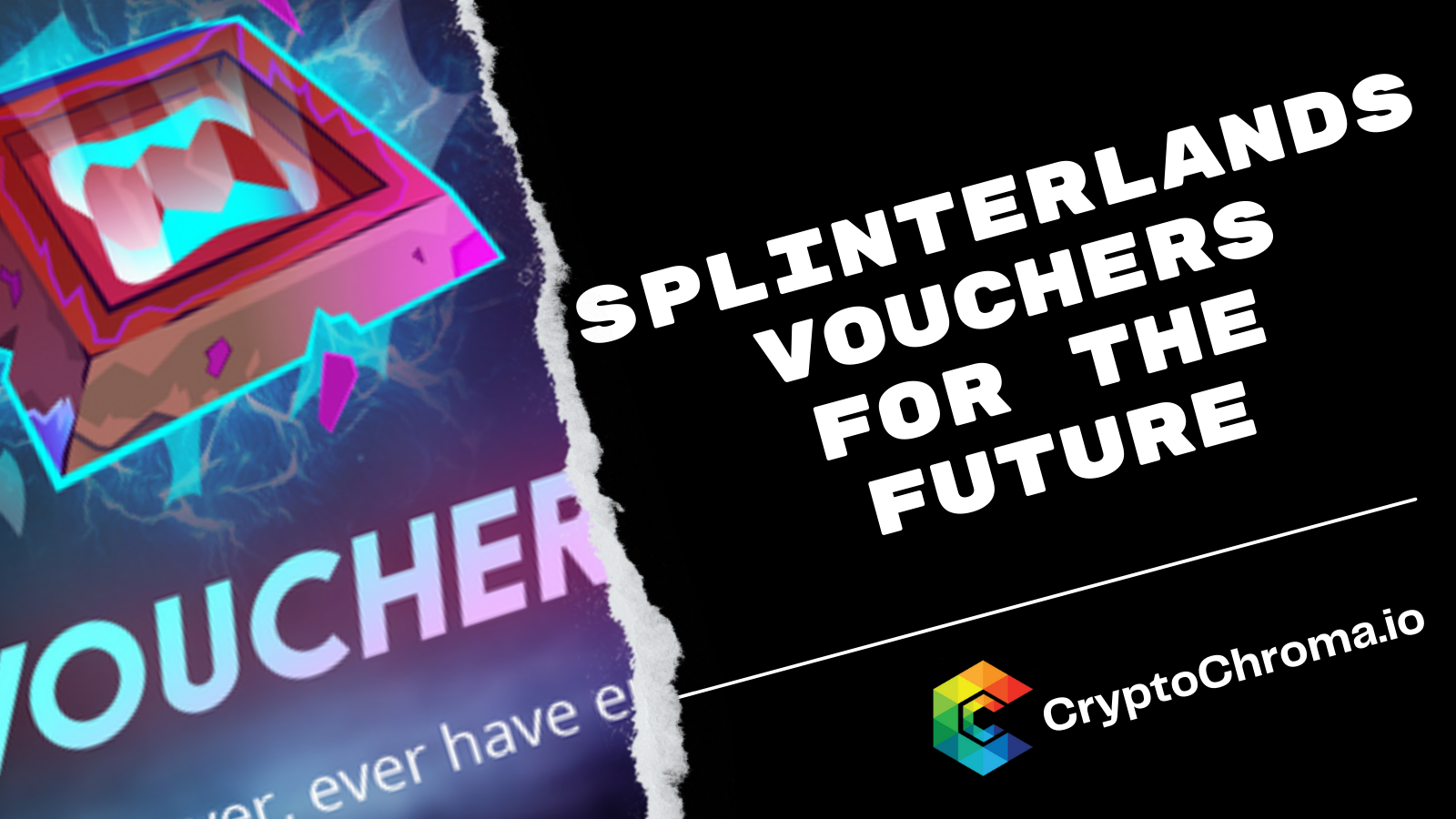 Splinterlands Vouchers For The Future
Splinterlands has really become one of the most popular games in the play to earn or NFT Gaming space. What's really awesome is it runs on HIVE and it's been one one the single assets that has really taken Hive to the next level.
One of the hot button topics at the moment are vouchers. But not only pre-launch vouchers which I covered here:
Since then we also got an update from the Splinterlands team that vouchers will be required after pre-launch and from the looks of it for the next 2 million packs of which they will be dropped twice as fast.
That means next month after pre-launch vouchers are done there will be twice the amount of packs dropping.
While this might not seem like a big deal it is as it puts even more pressure on SPS buying but also that 3 million of the 15 million packs so far will require vouchers. This more than likely continue on forever to award and create more value and demand for the SPS token. At least that makes sense to me. I don't see putting 13 million packs up for grabs at $4 each benefiting smaller/newer players but instead offering up SPS reward vouchers and that being more of an even playing field. Perhaps reducing the max SPS cap on vouchers to 500k or less could be a good play at least for this initial part to spread it out instead of driving up price gouging (that can come later) for now long term play to me would be getting as many people in the game at lower pack costs so demand for cards to max them increases.
*P.S sorry for the little MIA lately it may continue just due to an emergency that came up.
The Growing Value Of SPS
SPS governance token to me is extremely under priced. I'd honestly peg the thing at $3 but due to other items I'd put it at a safe bet of $1.50. Not only is SPS a governance token but it's also a proof of stake token, voucher airdrops, later voting, future airdrops, defi token on both CubFinance and Pancake swap.
I recommend using Cub Kingdoms which I wrote about in this article
What are your thoughts on the voucher system?
Posted Using LeoFinance Beta
---
---