SPS-BNB or PSPS-PolyCub DeFi Farms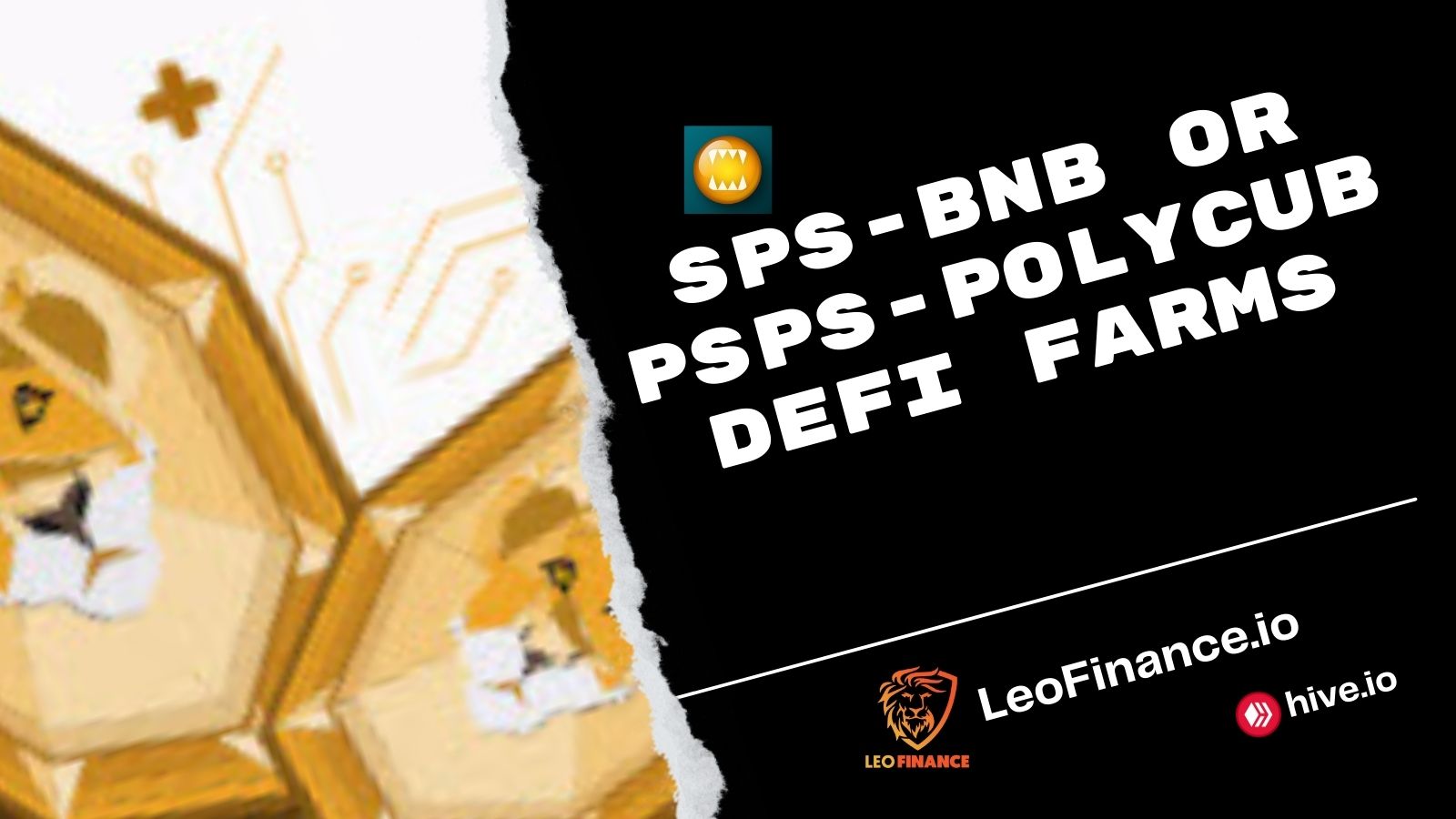 SPS-BNB or PSPS-PolyCub DeFi Farms
With crypto and in particular defi getting the fastest and quickest bang for your buck is critical to growth. Because of that many are looking for unique opportunities or ways to find potential ways to maximize your income.
Once of the newest possible options is a new farm added to the Polygon blockchain called pSPS which is the wrapped version of the SPS governance token for Splinterlands and bSPS which is the Binance smart chain wrapped version of the SPS token. Swapping between the two can be done.
SPS-BNB Farm
As of writing this currently half a million dollars worth of SPS tokens and BNB are currently on the Binance block chain earning a 32.11% APR


Sure these are pretty decent rewards for staking SPS on the Binance smart chain and a lot is locked up! The APR on Splinterlands itself is running around 57% as they introduced the value of Vouchers into the rewards to give a better idea of the current APR rate for staking SPS.
PSPS-PolyCub Farm
Whenever a new farm on a DeFi platform first launches the APRs are high and PSPS is no exception to this earning at the moment of writing a massive 94% APR which is nearly double that of Splinterlands and 3x that of Binance! This gives farm holders in Binance a chance to move to polygon and earn PolyCub tokens instead for a higher APR rate.


Overview
Now sure APR rates will change and PSPS-Polycub will most likely fall some as more people start to add funds in. But Polycub at least to me seems like a solid bet right now with a lot of upside potential. BNB Pancake swap has been doing some rather drastic things to try and increase the value of their native token CAKE and it just hasn't gone very well including the massive selloff.
Polycub on the other hand while yes did go through a steep price curve it is now a highly reduced print token which seems to be hold or increasing in value while the rest of the markets slump. This gives me a signal that Polycub is looking like a decent bet for a high APR system.
Finding unique cases like this along with jumping on them quickly is a great way to boost your defi earnings. However I highly recommend you stick to defi platforms you know and trust. For me I know and I trust both Pancake swap for it's long time running and constant work on the token and platform and also PolyCub which is part of the LEOFinance team over on the Hive blockchain that continues to produce better and better products.
Posted Using LeoFinance Beta
---
---