SPS Prices Soar - New Updates and Speculation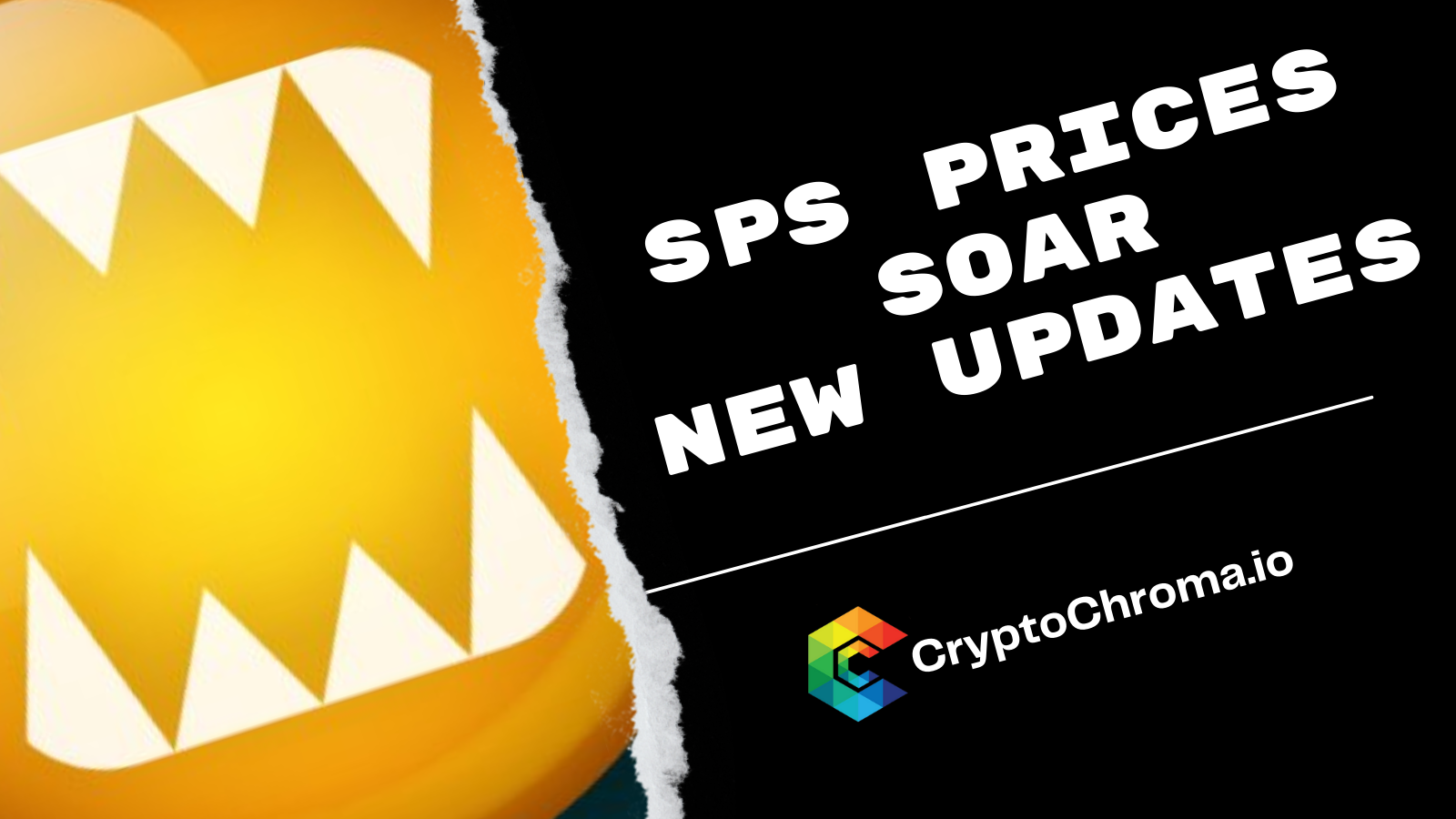 SPS Prices Soar - New Updates and Speculation
SPS Splinterlands governance token is soaring in price as the rest of the market struggles. This comes on a number of announcements and since last night a new update which I wasn't even aware about. However once I found out last night I quickly bought more SPS at $0.38!
*This article is for entertainment purposes only and is not financial advise. Do your own research and take responsibility for your own actions.
The Hype
Right now we are in a hype phase of Splinterlands I wouldn't yet call it a FOMO phase. I'll go over that a bit later. This hype phase was first introduced with the introduction of the new Chaos packs. These packs are for prelaunch only starting October 18th to November 17th and 1 million vouchers will be dropped during that time frame to people that have SPS staked. The more SPS staked the more vouchers you will get.
This was already starting to drive up the SPS price a bit but general thought at the time was that after prelaunch 14 million packs would be open to everyone to buy. This seemed to offset things a bit and lower the hype as they simply would have had to wait another month to get packs at $4 each.
Well that changed per the last AMA and while I don't have it fully confirmed yet Vouchers will most likely be dropped but at a faster rate AFTER prelaunch. Meaning you will also need vouchers at first to buy packs from the market at $4 each.
Now this is pure speculation but that does change things drastically. That now gives an even higher value to vouchers in my opinion. Since packs often sell for $30 - $40 on the secondary market and packs with the voucher are $4 ($3.60 if paying with SPS) then that puts a possible price tag of $26 - $36 per voucher!
The FOMO
Now the above is still possible of what could happen but we never know and can only make the best educated guess by the information we have.
As we get closer and even into the first days of the voucher drop there most likely will be a large announcement with a huge spike in interest. With that we should see a spike in SPS prices and voucher prices as only a few will be on the markets at first.
The investor side of me already has a strategy in place and planned out for this in order to land me the 2,000 vouchers I want for prelaunch. We will have to see how that goes lol
What do you think the price of SPS will be on the first day of the Chaos pack release?
Posted Using LeoFinance Beta
---
---