Things To Consider About SPS and Choas Packs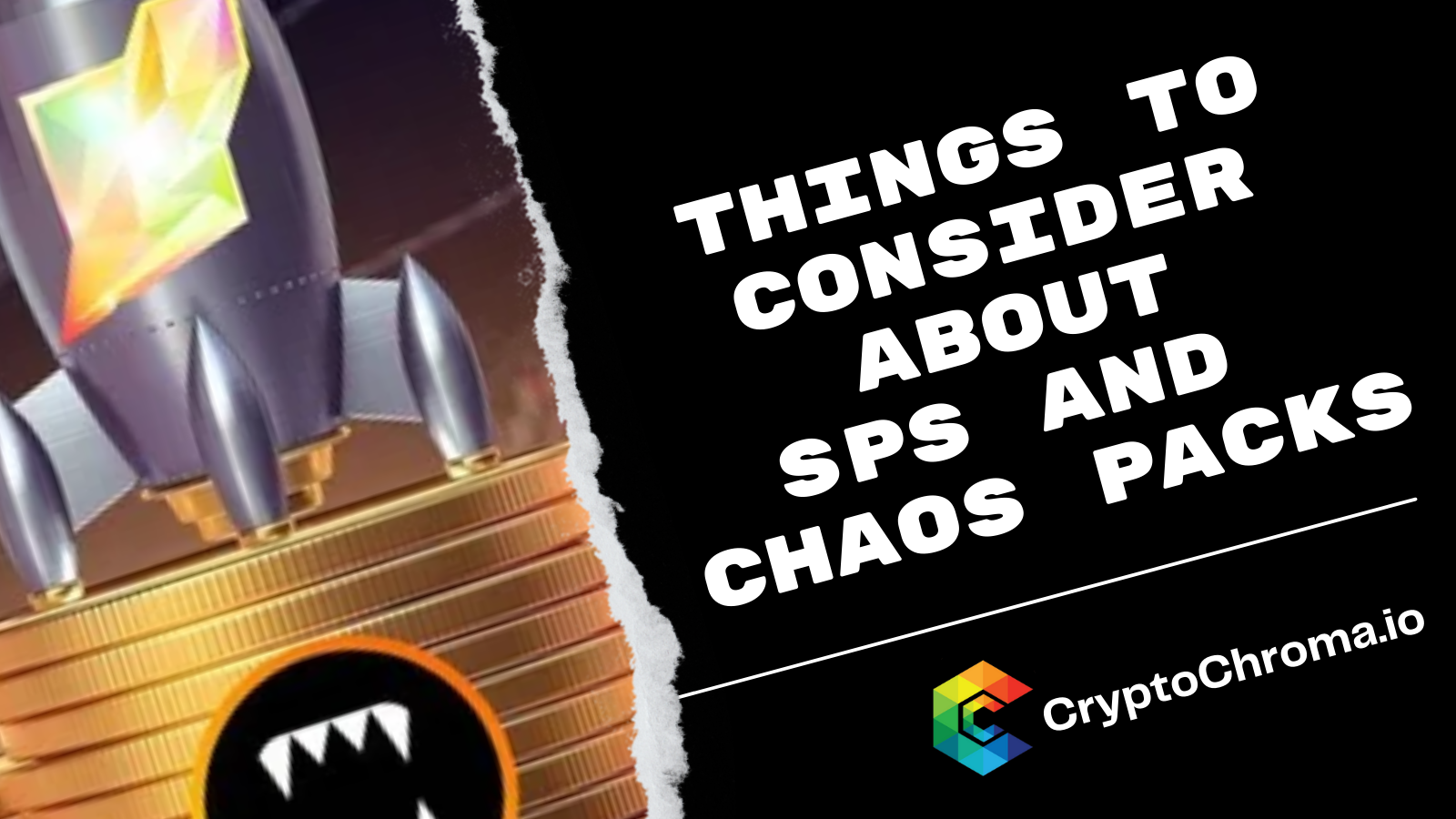 Things To Consider About SPS and Chaos Packs
A lot of hype is currently in the works with the SPS price and Chaos packs about to release. In this article I'm going to go over a number of things I think are important factors to consider when Chaos packs drop and how they are going to change up the entire market.

- Half Value DEC Burn on Cards
Cards within Chaos will have a DEC burn value half of that of other cards as the print on them has increased due to a huge explosion on new players. This is what we currently have seen with reward cards as their DEC burn value has been reduced as more are printed. This gives beta cards etc a little more value to them which I love and feel holds true to rewarding early adopters of the game without destroying new players or old players.

- Chaos Packs 300 Point Value
Chaos packs themselves will hold a 300 point airdrop value which is the equivalent of 300 DEC or 150 DEC in a liquidity pool. This will add nearly 10 million points into the pool each day in addition to all other points currently being added daily.

- SPS Value Speculation
SPS token is in high demand already as people are stacking up for vouchers. If there's one thing I've learned however is that most wont enter until it starts happening. This is why I feel we will see a drastic boost in SPS value in the first week and it has the potential of increasing because of another factor.
As more and more people start to pile in on the presale where they finally can get their hands on chaos packs it means SPS airdrop tokens are going to start being spread out more thinly to more accounts. In order to keep up your air drop values you're going to need to invest yourself. Either in more SPS or boosting value into your decks and picking up packs yourself.

- More SPS Coming Soon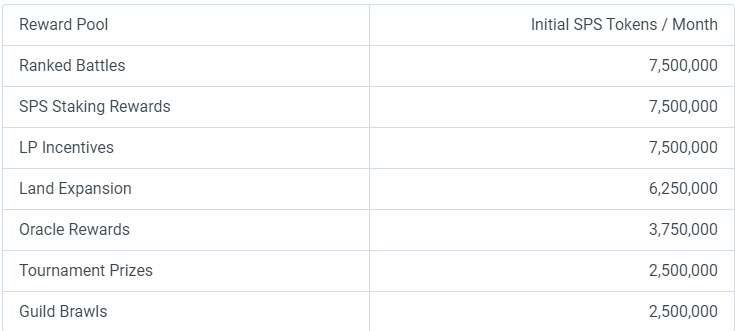 Per the white paper there here https://sps.splinterlands.com/rewards are still a number of SPS drops that will be coming and haven't been added yet. These are as follows...
7.5 Million SPS per month from Ranked Battles (not yet added speculation puts this as after prelaunch or possible after all chaos packs sold)
6.25 Million SPS per month from Land Expansion (not yet added maybe by end of year)
2.5 Million SPS per month from Guild Brawls
3.75 Million from Oracles (most likely released early 2022)
A total of 20 million SPS monthly still to be added to what currently is getting into accounts
*These values are reduced by 1% monthly. They will officially end after 65 months
This goes to show you there's a lot of moving parts to SPS governance token and much more still to be dropped. However if you compare it to Axie you start to see how much more growth potential the game still has to go via partnerships, streamers, sponsors and so on. The games still only heating up and with the spark of Chaos packs in prelaunch and end of November opening packs is when I think this entire game is going to moonshot!

*Every attempt on correct numbers was made however there could still be errors and adjustments could be made at any point. If you know of any corrections please leave them in the comments. Also this article is for entertainment purposes only and is not financial advice. Always do you own research and take responsibility for your own actions.
Posted Using LeoFinance Beta
---
---