Why I Just Bought A Stack Of PolyCub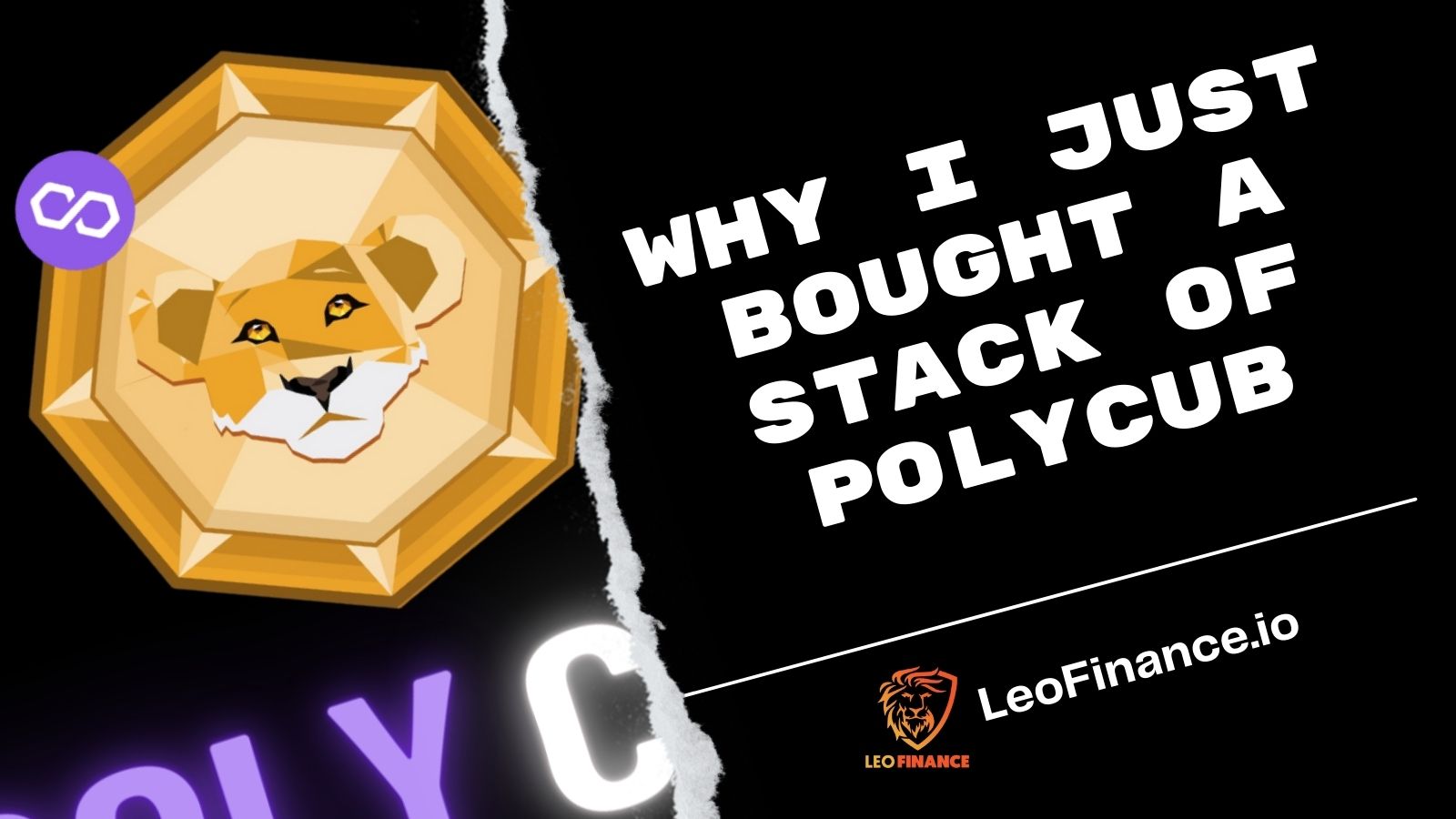 Why I Just Bought A Stack Of PolyCub
Sure there are countless DeFi platforms anymore, along with pairs as far as the eye can see. But what do they all lack that PolyCub has?
HIVE
Yep, Polycub and most likely soon after CUBDeFi will have new pairs to hive. This will finally open Hive up to some real defi aspects on other blockchains and start to branch itself out.
One of the biggest issues I've had with hive personally was just how hard it was to get or really do anything with outside of posting and curation rewards. Now with more use cases Hive and tokens of hive such as LEO can be paired up across the Polygon Network.

So what has me excited that I just stocked up on what I consider a decent chunk of Polycub?
Right now Polycub is under $0.15 each and to be honest with you my feeling is it really can't drop all that much lower so a buy now for me is a long term hold that should pay off nicely in the months and years to come. For me DeFi such as CUBDeFi is a long term hold. I've only stacked CUB myself for the last year with no trading out of it. Sure I could have made more trying to time it and selling and buying back in a few times but that's a risk of many unknowns.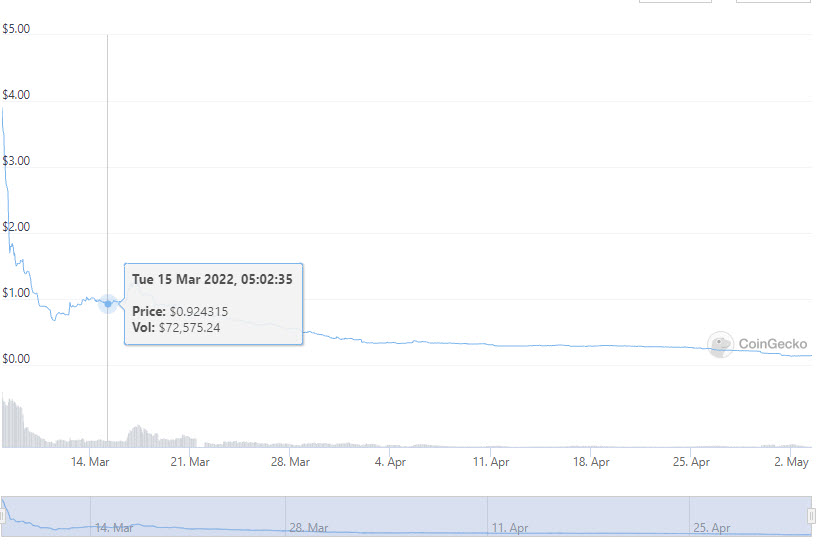 Sure this chart looks scary but let's be honest what new launch doesn't look like this. For the most part however all of April Polycub has held out decently with a very high emission rate.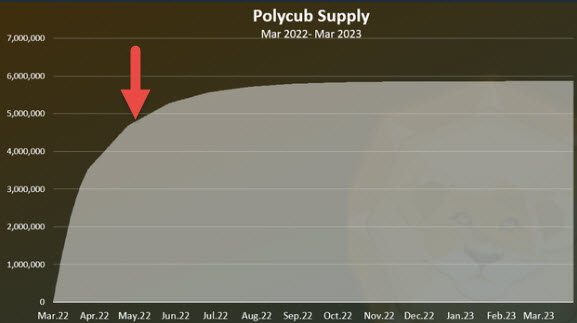 We are about to curve yet again to a 0.5 per block emission cutting that 1 per block down in half. That's a agressive move in itself in terms of new printing of the token.
Not only that but the airdrop to CUB hodlers over on CUBDeFi is also about to come to a end which is going to drastically reduce the amount of polycub going into circulation for free.
These two combined effects should be enough to start holding the price steady if not increase. Now of course there could be more selling in the short term but long term the system is going to start eating at itself with how it's designed thus increasing the value of PolyCub and xPolyCub.
But that's not all. What I'm really excited about is the introduction of Hive based tokens. It's the ONLY place I know of that offers DeFi with Hive tokens outside on to other blockchains (besides a SPS on CubDeFi). The two new ones that are being looked at being added to the platform are...
pHive-PolyCub - phive is a wrapped version of the HIVE token.
pSPS-PolyCub - pSPS is a wrapped version of the SPS(Splintershard) governance token for Splinterlands
These are now two powerful use cases for these two tokens and what I really love it about it is Hive and SPS are some of my largest stacks in crypto which means I'll be able to really use the heck out of this new platform for trading.
This is also the second big reason why I picked up a stack of PolyCub today while I feel prices are rock bottom low right now. It will allow me to start being an active part in the above two vaults.
What are you thoughts about Hive/LEO being a solid factor in PolyCub?
Posted Using LeoFinance Beta
---
---