Splinterlands art contest week #241( Adelaide Bright Wing)
For this week's entry i drew Adelaide Bright Wing .
This time i nade a sketch of how she would look in my style .Tbh the real character was really cute and graceful and i wanted the same feel .
After sketching it i took a picture and Made it into a lineart . For the lineart i used Pen sharp brush in Medibang paint pro i made her dress wings and expressions all on different layers this will help us later when we color the lineart.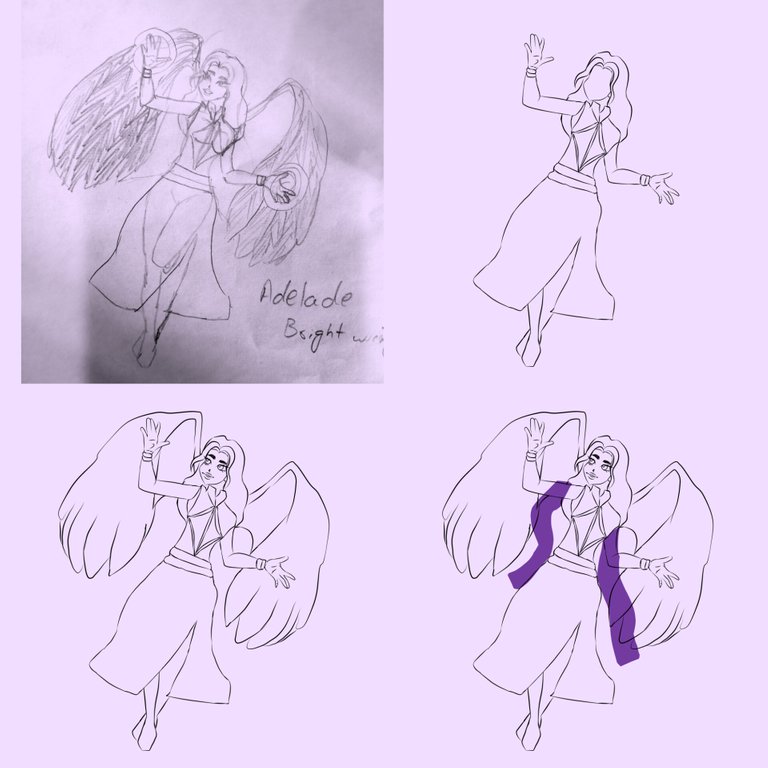 Afterwards i filled my lineart with flat colors . Then i added shadows for the depth in feathers and her dress this shows us what parts light isn't hitting our character .I also shaded her skin
I added more details to the hair too.Next i added highlights to everything including the dress and face and especially the hair . I added pink highlights for the dress and In hair i used a pale yellow highlight but also smudged it so it resembles the hair.

Now for the best part i saved my character in Png transparent as Adelaide was holding bright glowing power in her hands that means there will be more glow added to our character so i clipped a layer on top of my png transparent file and added the glowy powers to her hands then i saw where that light would be reflected n added that with an air brush.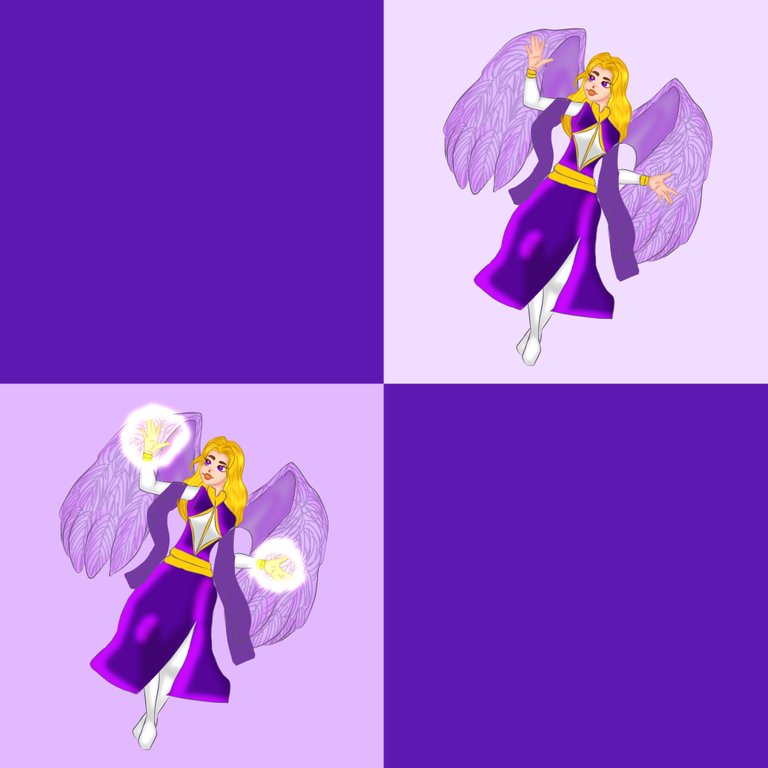 So here is the Final result and tbh this is my best Entry So far ❤️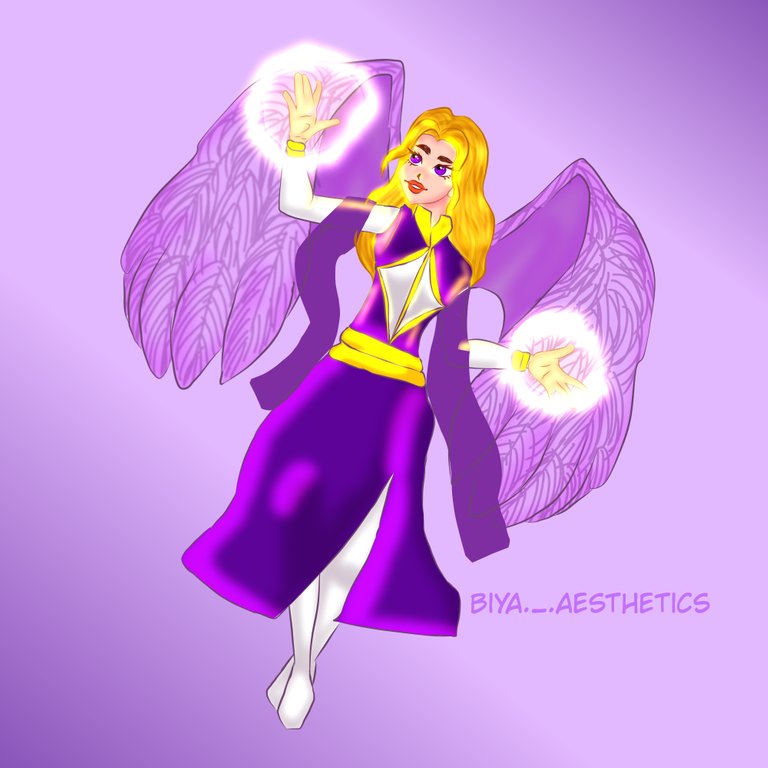 ---
---