Sub-Episode: 1.1: The First Week of October 2021
Hi y'all :)
this is a weekly update to the main Series! In this Sub-Series you can expect to see what daily rewards i got, what was a really good Teamcomp for me and how i am doing in general in Splinterlands!
So let's get crackin!
My rewards this week were as follows: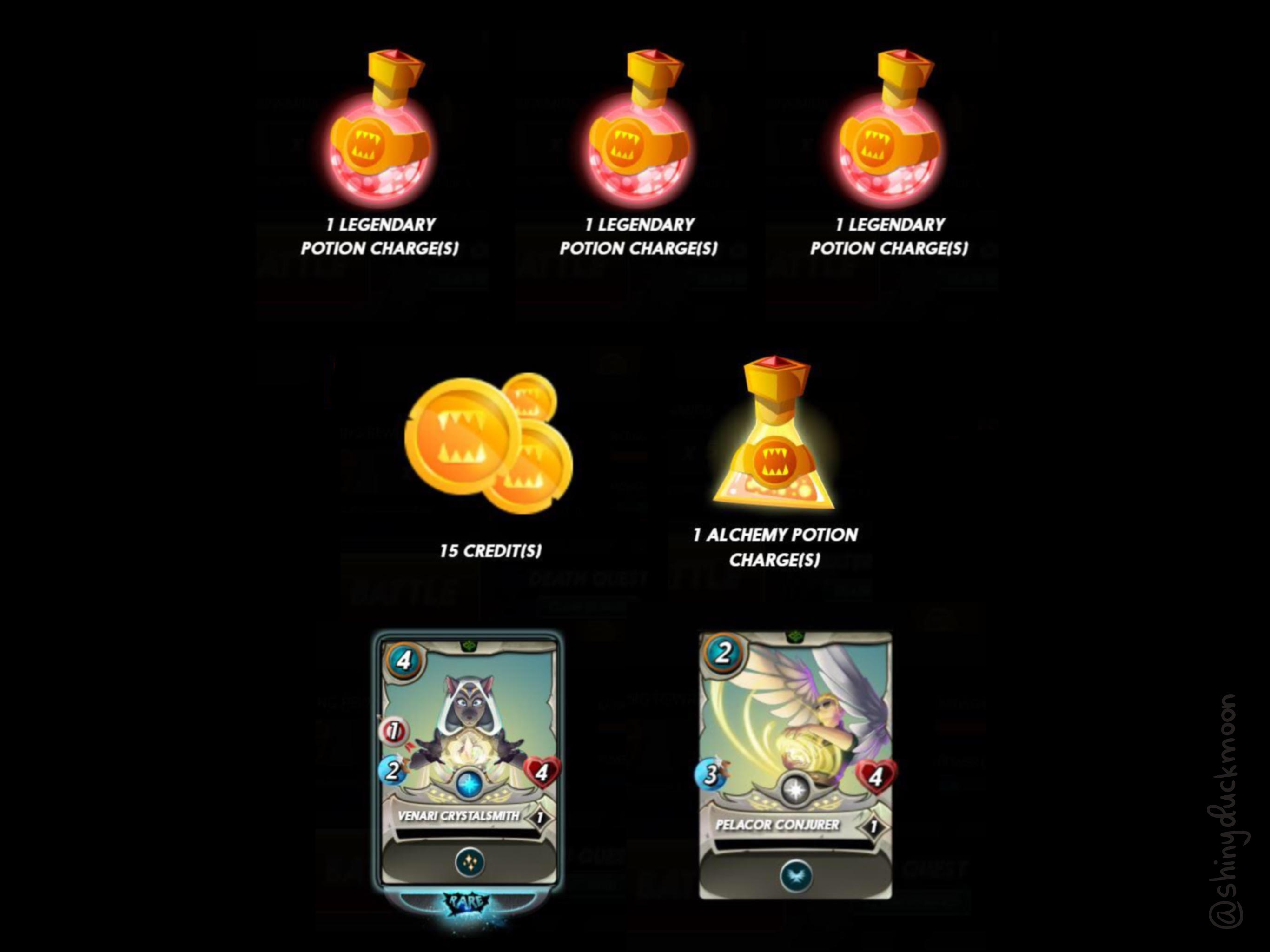 Honestly, these weekly rewards are nothing big to talk about. I dont know how i can evaluate the Legendary Potions since i dont have any Packs :D but i am intending to buy some for the chaos legion so maybe they will do something for me!
On the other hand im pretty happy about the two reward cards! Cards are always nice, either they increase in value over time or they just add a little bit more diversity to my Matchups and i get some collection Power!
My absolute best pick for battles this week has to be Alric Stormbringer. I climbed to max. ~790 Rating (and about 200-250 DEC) with just Alric + the "Venari Wavesmith". In low Elo battles this combo is actually insane and probably only loses to another Alric that has a bit more booty as his first two creatures.
So if you haven't, you really should pick one up! They are already at 3.20$/302 DEC as of the time im writing this and i cant imagine him ever going down to be honest!
If you read till here im happy and wanted to say a big thank you to you <3
I wish you all the best and good luck on grinding and as usual, if you have any tips for Beginners, just drop them down below!
Take care everyone and see you next time!
Credits: All Pictures you see on my Posts are from my lovely Wife @shinyduckmoon (twitter, instagram)
---
---