Buying Opportunities and Market Prediction

Market Anomalies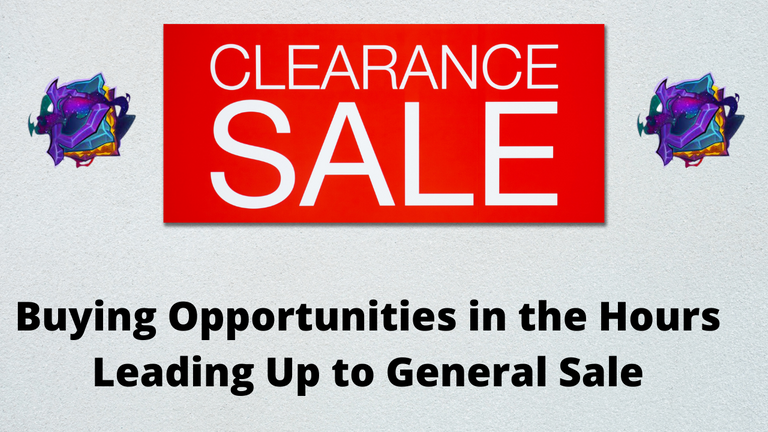 I'm going to keep this short. I just wanted to point out a couple of things real quick. Then back to the marketplace for me.
---

Just before this posting I bought a level 2 Pelacor Mercenary for $.21, the cheapest common on the market. Just a month or so ago a level 1 Pelacor Mercenary would have cost $.23, and has historically been about 25% more valuable than the other current common rewards cards. Pelacor Mercenary is now the cheapest on the market. There will definitely be some excellent buying opportunities in the hours leading up to the General Sale. Cards, no different than SPS and DEC, are going to be liquidated for Chaos Legion packs. Rewards and previous edition cards likely will not see any drastic changes in liquidity in next 24 hours. Therefore, prices shouldn't change drastically, but both rewards and older editions could very well see some increase in liquidity depending on how crazy today gets. Keep an eye out for deals.
---
Market Prediction

I believe that the less desirable legendary cards will also get much closer to the legendary reward card prices as more liquidity of CL legendary cards enter circulation. People are going to open packs in order to improve their decks, and they are going to get legendary cards. They likely won't be the ones they need and more are going to enter the marketplace. My stance on the price deferential between CL and reward cards certainly applies to the epic and rare cards also.
---
Liquidated - It's a Fire Sale


These gold foil common cards from the Untamed edition are 75% off of their typical price from 1-4 months ago. They offer the same collection power as a Chaos Legion legendary card (500). The GFC Untamed far more rare than the CL legendry's and cheaper in price. Your goals and strategy will determine which is the better investment for you personally, but I so happy to finally be getting my hands on some of these GF Untamed cards.
---
Keep Some on the Sidelines
I have definitely pulled together the majority of my liquidity for purchasing packs a few hours from now. Thankfully, I left a some on the sidelines for buying opportunities in the card marketplace. None of this is financial advice. Just pure speculation and personal opinions. Good luck today!
Feel free to use my referral code: https://splinterlands.com?ref=blackfoot92
---
---