Choas Legion Packs Under $3 Each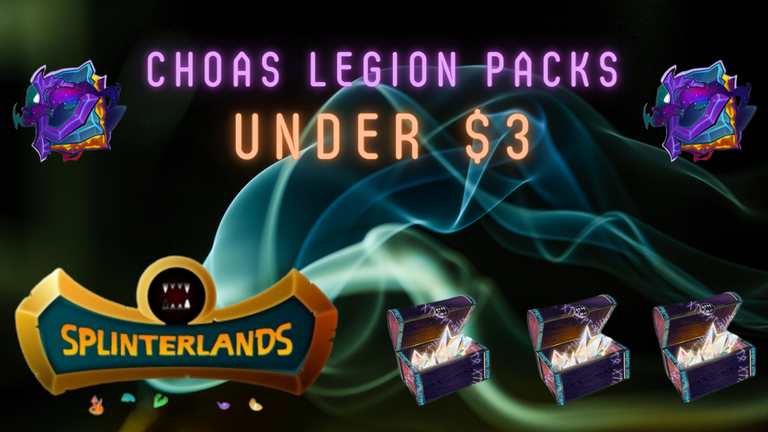 How to Make the Most of Your Money
Hello Splinterlandians, and just like many of you I am counting the seconds until Phase 3 of the Chaos Legion Sale goes live at 12PM EST January 17th. I was able to purchase 100 packs during the pre-sale, but that seems like a lifetime ago. Now with the general sale approaching I've scratched together enough money for 100 more packs! Now what do with them?


Crack those things Open!
I definitely did that with my purchase of packs during the pre-sale. I mean who could wait, or blame me? But on second thought, is that the best strategy?
Splintercards.com has a handy tool for telling us the expected value of any number of packs. Link Here



So opening a pack could net you a profit or hefty loss on your $4 investment. Is there a better option though?


Patience is a Virtue
What if one had the patience to wait for the end of the SPS airdrop before opening their packs? What would they gain? Let's spend a few minutes on everyone's favorite subject....math....or not. Splintercards.com has a handy tool for that too! Link Here For my purchase of 100 pack, plus the 10 bonus packs, I will get 654 SPS airdropped to me.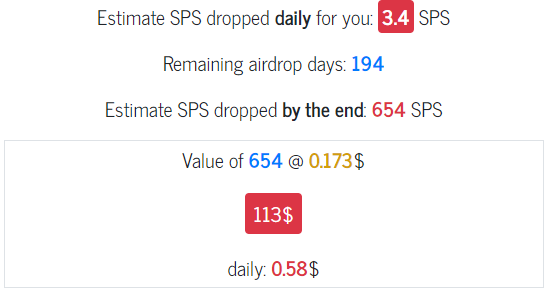 That equals $113 free money just for holding those packs for 6 months, which brings the average cost per pack down to $2.86!


Any Other Perks for Patience?
Well, I'm glad you asked. Staring at those unopened packs for the next 6 months will also give you a chance at some Legendary and Epic cards that won't be in the packs next week. There are 11 remaining airdrops, and at least 6 of them will be legendary summoners. The Airdrops from the Untamed Edition are some of the best of the set. Nothing feels better than checking the airdrop page to find something like this.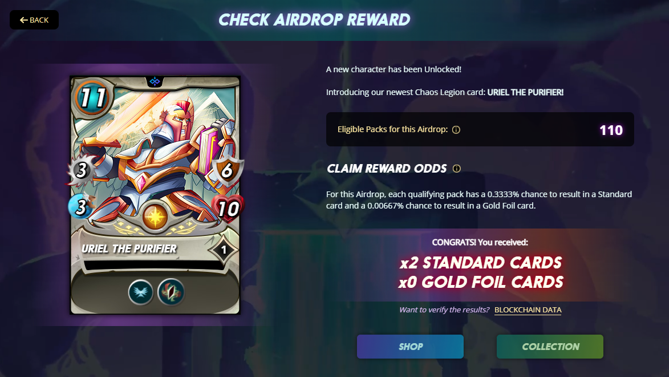 Conclusion
This is by no means financial advice, but the card and SPS airdrops make it hard for me personally to open those packs in the near future. One can stand to make a healthy profit in SPS airdrop points alone from HODLing those packs. If SPS prices spike back to previous values, the value of waiting could increase substantially. A person could also be tempted to sell the packs on a third party market should they appreciate in value. It is increasingly hard not to consider doing this myself with card prices so low right now. I'm buying them faster than my DEC balance can keep up with. I can't blame you for opening any packs next week. Collection power is always a struggle. But if you can bring yourself to wait, the rewards could be game changing. Good luck whatever your decision is, and I'll see you in the Splinterlands.
Feel free to use my referral link: https://splinterlands.com?ref=blackfoot92
---
---