The Dax Paradox
Dax Paragon - Is the Epic Dax a Viable Card?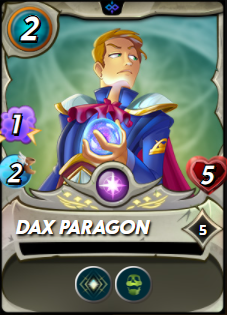 ---
Hello again everyone, and once again I'll be talking about my favorite splinter - Life. Today I would like to take a deep dive into the playability and synergy of the newly released Dax Paragon. So what makes this monster unique, and is it worth purchasing? Lets take a look at his stats first.


First off, Dax is a 2 mana cost card. Low mana costs cards are typically more playable than those with a higher mana cost. You often will find more matches to fit a 2 mana cost card into a lineup, than one with a higher cost. His level 1 health of 3 may seem low, but is actually rather acceptable as he is not likely to be picked off in the first round by a monster with the Opportunity or Sneak abilities. Lastly, the 1 magic damage at all but the highest level is extremely valuable for a 2 mana cost card, especially in Bronze and Silver leagues. Now lets get down to the the two things that truly make Dax Paragon a standout in the Life Splinter.
---
Dax Paragon's Abilities
Amplify

Dax is the only monster in the Life splinter to have the newly released Amplify so far. Amplify increases the damaged returned by the Thorns, Return Fire, and Magic Reflect abilities by 1. Dax gets this ability at level 2, which makes it available in the Bronze league. However, there are no monsters which currently have any of the three mentioned abilities to amplify available in Bronze. So at what league does amplify become useful, and what monsters can make us of it?
Silver League
|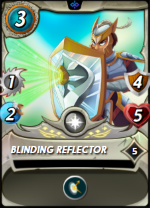 |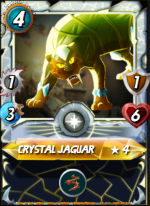 |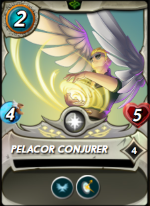 Watch Match Using Amplify
: Opportunity Ruleset / 19 mana / All Splinters
Gold League Monsters
|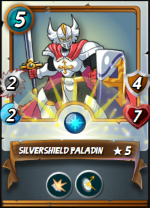 |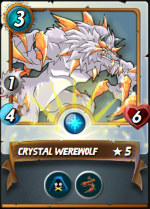 Diamond and Above League Monster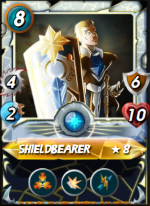 Amplify can be extremely useful in certain situations. Unfortunately, as you can see the Life splinter doesn't have a lot of options for using the ability at this time. Although, that could change with the release of the upcoming legendary Chaos Legion summoners to be airdropped.
Affliction

When a Monster with Affliction hits a target, it has a 50% chance of applying Affliction on the target causing it to be unable to be healed. Dax is the only monster in the Life Splinter that has the Affliction ability. Unfortunately, he only gains the ability for Gold league players and above. Dr. Blight is an available option for a person that finds themselves facing an opposing team with a lot of healing ability at lower leagues. However, the amplify ability can often times negate a monsters healing ability as shown in the video link posted above.
---
So is Dax Epic Enough?
The fact that Dax is only a 2 mana cost card with magic damage makes him easy to fit in a lot of team compositions. This low mana cost is even more valuable at the Novice and Bronze leagues as they are typically allotted smaller many pools for making a team. Dax is an exceptional force multiplier in the Silver league when used in conjunction with one of the three mentioned cards and can be the difference between a win and a loss. The fact that he is the only monster in the Life Splinter with the Affliction ability continues to make him a viable monster in Gold and higher leagues in my opinion. Dax is also consistently one three cheapest Chaos Legion Epic cards for sale on the market. Dax will definitely prove to be epic on many future battlefields.
---
Thank you all for reading and good luck on the battlefields...
If you use my referral link below and purchase the Summoners Spellbook, I will send you 4 Common and 1 Rare Rewards Cards to help get you started! https://splinterlands.com?ref=blackfoot92
Blackfoot92, out
---
---