Stop…Banner Time!

Behold…my snazzy new vinyl banner to promote my favorite project in the space…Splinterlands!!! The fine folks that run the show over there created these files so that anyone who wishes to, can pop one up to promote the project. With me owning a comic and toy shop, I figured it was a perfect opportunity to blend these 2 worlds of mine that I toggle between daily.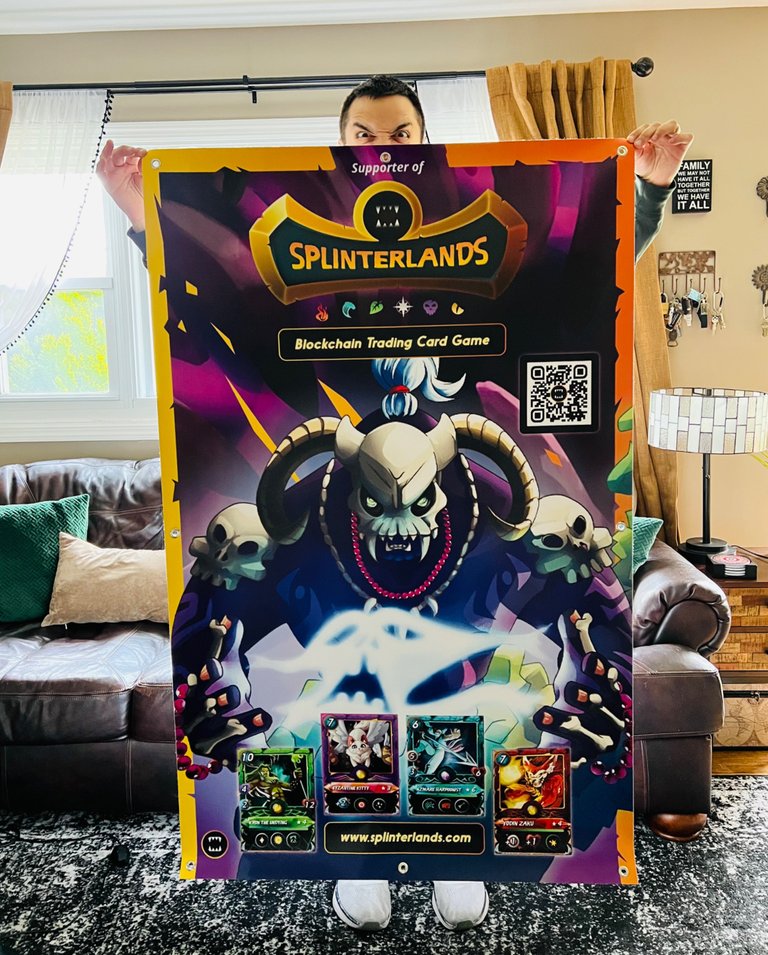 As mentioned already, the file was created by the Splinterlands team and they just customize it by adding in the QR code for the user who requests one….in this case, mine! You just reach out to Chatter over on Discord and he will take care of the rest. Once you have the file, you are free to utilize it however you see fit.
At the moment, I just created the banner which I'll hang on the front of my shop Conquest Comics. We are located in a little plaza at a busy intersection on a major road…so it's going to get some eyes on it at least. We will see if it translates to any new blood entering, as Users who scan the QR code will be attached as my referral. 🤞
If you are a silly goose who has yet to check out all of the awesome things that the world of Splinterlands has to offer, I'd highly recommend you do just that.
https://splinterlands.com/?ref=blewitt
I'll post more once it's hung up later today…but for now, I have to head to work. Enjoy your day folks!!!
Blewitt
---
---