My most expensive Splinterlands line up! ($1,691.63)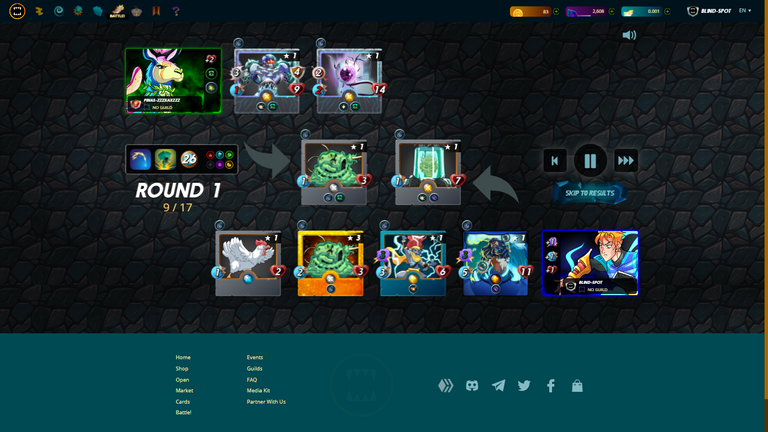 I have been collecting cards since 2017-2018. I stopped playing the game for a good year ald half or two years. But just last night I decided to check out what would be my most expensive line up. The idea came from twitter, where I saw quite a lot of people showing off their most expensive card. But there was no one showing off their most expensive line up - which would also be so cool!
The picture above is from a practice match. I wasn't getting any Water games in ranked, so decided to play in practice until I get one. And I got so lucky! I got matched against another player who seemingly was playing with some of their most expensive cards!
Opponent line up:
Scarred Llama Mage: $747
Creeping Ooze: $8.720
Cornealus: $204
Chain Golem: $311
Total listing value: $1207
My line up:
Valnamor: $1099
Lord Arianthus: $155
Djinn Oshannus: $38
Creeping Ooze: $92.63
Furious Chicken: $35.99
Ruler of the Seas: $271
Total listing value: $1535
Total mana required for this lineup: 25
I still lost this practice match. It is a bad line up. We both didn't care about the rules and neither about the positioning. So I played a few ranked matches to test out my line up.
---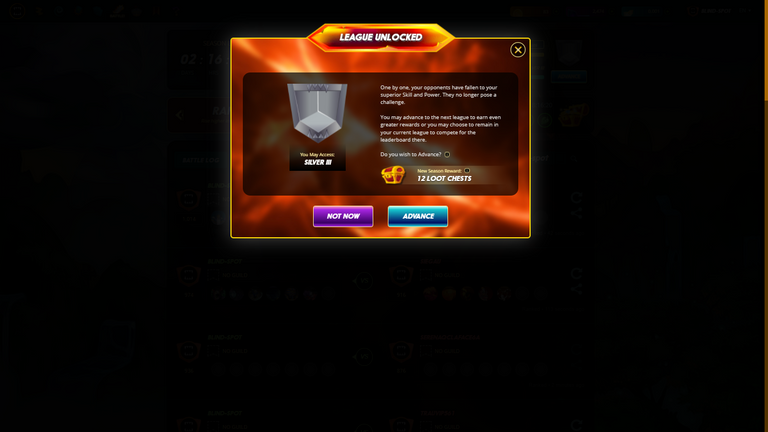 I climbed up to Silver 3 with the help of Valnamor. It is really really hard to get a good match with enough mana allotment to play with my water setup. It is the most expensive line up I have, but also requires a lot of mana.
Even if it is strong, it is not the best. Just playing with strong or expensive cards do not make a good line up. At times it is better to play with weaker and much cheaper cards to win. There also are a couple of rules which makes this lineup useless. Rules like Even stevens, Odd one out, Lost legendaries, and so on.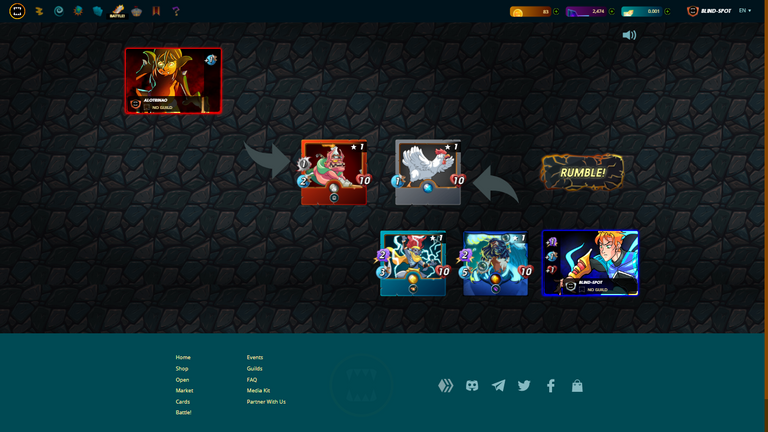 This was the first ranked match where I could put the lineup to the test. I still didn't have my Creeping ooze gold card, since it was on rent. This match was a good rule set to try out but unfortunately I came across a bot(maybe).
Rule: Equalizer
With Valnamor, I get a +1 health. Djinn Oshannus has a base health of 10 in level1, so automatically all the cards should start with 11 health. Even a level 1 Furious Chicken with this rule set is my favorite to put in the first position.
---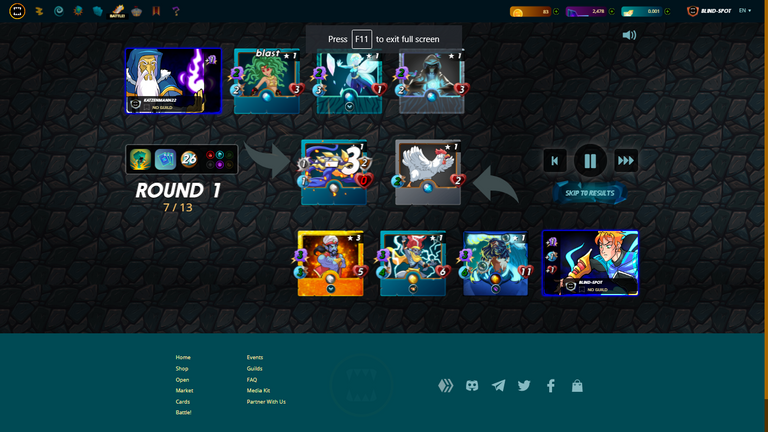 In this Ranked match I play with against a Alric Stormbringer with no rule set. Djinn Oshannus does really well in these match ups since his Void makes him tank magic damage very easily with 11 health.
With Valnamor I am guaranteed the first strike because of the +1 speed. As you can see, before my Chicken takes even 1 hit, I have already defeated the first position of the opponent. The Blast from Ruler of Seas is very strong when paired with Valnamor. +1 magic, +1 speed, +1 health.
The first and second position of the opponent in this match are pretty much cannon fodders here.
Total value of this line up: $1503.
---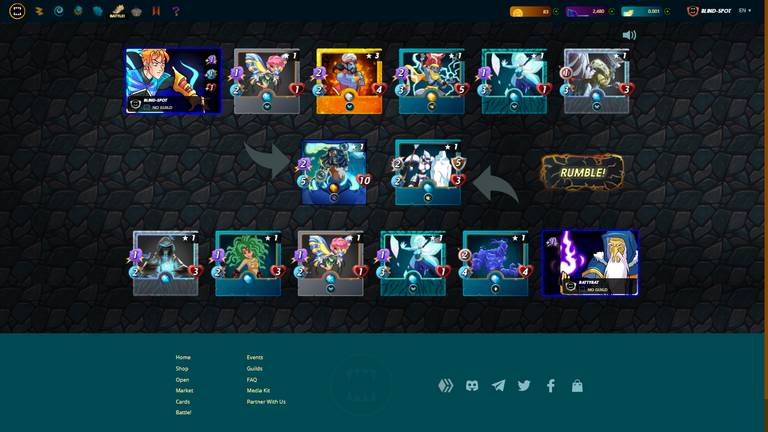 This is another water vs. water match. I think I could have gone with my typical line up and won. But I wanted to play it safe. The rue set was Earthquake so I wasn't sure if it was a good idea to go all out on non-flying monsters.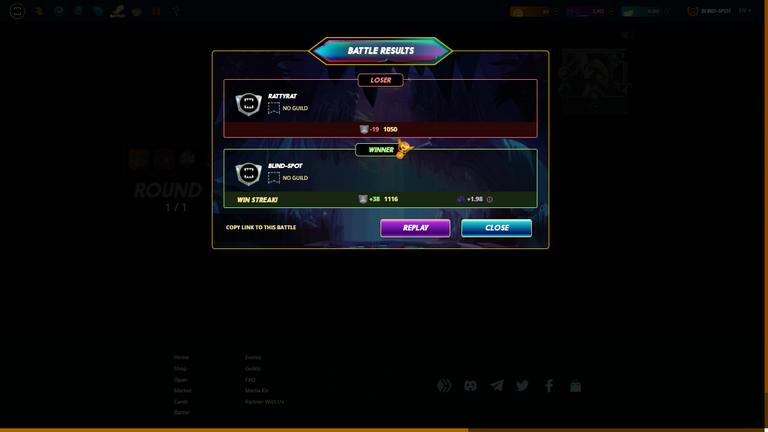 But before you the first round had ended I was already way too ahead for the opponent to make a come back even with the ruleset power. At the end it was a very quick win. This is still in silver3, with 1 gold and a win streak it only gives me ~1+ DEC per win.
---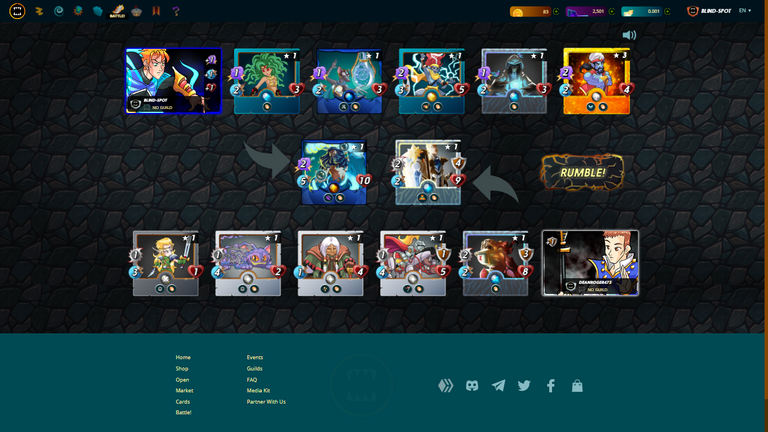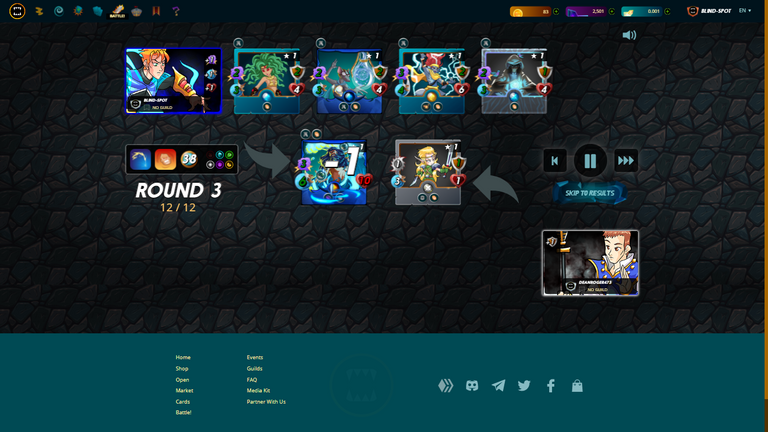 Now this final match I am going to show is the one I was most excited about. I peaked at the match history of the opponent and saw they were on a Life streak. That is not a real problem for Water, at least in these ranks. However, the rule set was Weak Magic, which means their lineup is a considerable counter to mine.
I still went with my lineup and committed the chicken and ooze. And guess what? It still worked like a charm! The opponent's Feral Spirit and Elven Cutthroat were successful at taking down my Sea genie, but that was it. I walked out from the match victorious with a ruleset disadvantage. I think it would be way more difficult against a Crystal Werewolf and Clay golem, but I am not sure if in such low levels there would be a difference.
At the end of the day these cards are really strong in Silver. They are pretty expensive for someone like myself but I am glad I picked them up while I could afford them. Levelling them up is going to be even more expensive, but worth it. However, they are not foolproof. They can be countered using the right cards and in the right rule sets.
Show me your most expensive line up!
---

Follow me on twitter and instagram
---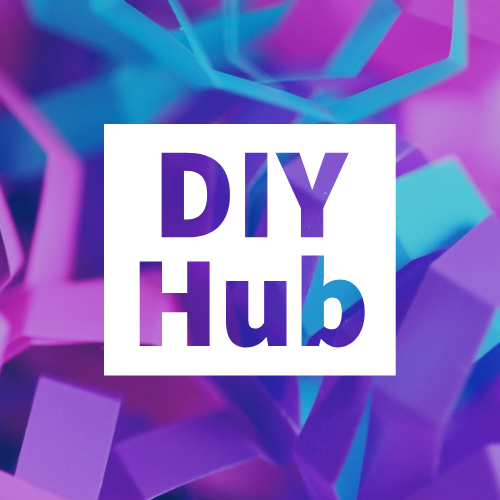 Affiliate links

Exode
Huobi
Appics
Splinterlands
Actifit
Binance
Ionomy
Cryptex

---
---