Rusty Android Vs. Chaos - Splinterlands Art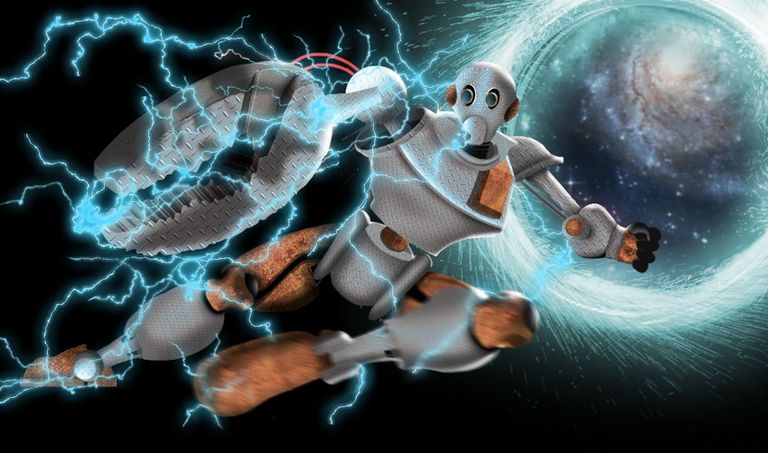 Rusty Android was the first gold foil card I ever got in Splinterlands, and that is why it always has a soft corner in my heart. I used to collect this card, even when it was selling for $0.01, because I loved how it looked and it was the first "reflect" ability card, I believe.
I want to breathe some life into this classic card by recreating it in a fight against the Chaos and showing off how cool and versatile the Rusty Android can look with its humanoid body. Many forget that Rusty Android is super friendly and it is exactly that quality that makes him very awesome.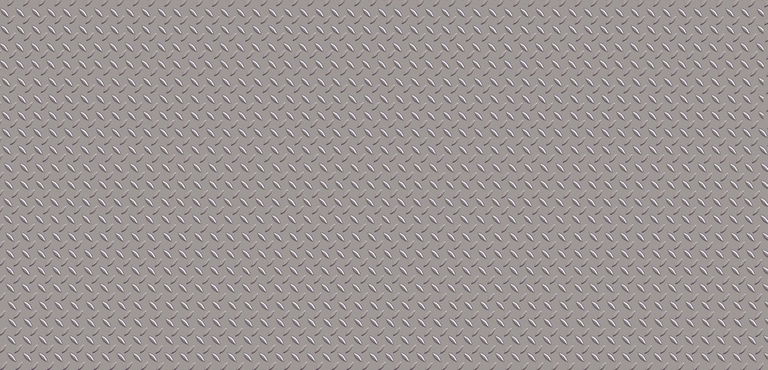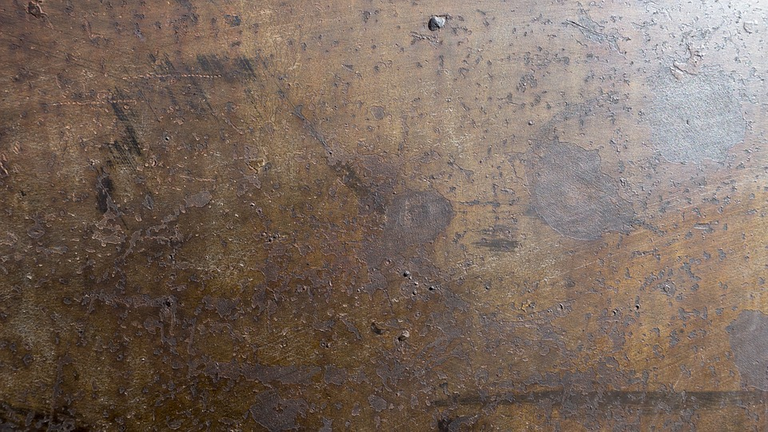 I only used these two textures to fully create the android. A metallic texture and a rusty texture which I later color balanced to make it match Rusty Android's original orangish rust color.
I first mapped out an action pose that would show off his clamp hand, as it is the most iconic part of his body. Then I basically cut out the metallic texture and masked them into shape. Each part of his body is a different mask of the metallic and rust structure stitched together. Instead of doing one big shape with the textures, I decided to do all separate layers since it would give me more control on the highlight and shadows which I will do later.
Like in this example I am showing the "belly" portion of the friendly android. The top and bottom are two different mask layers. Since they have different shapes and light hits them differently, it allows me to paint shadows and highlights on them more individually without being too careful about bleeds or overreaches.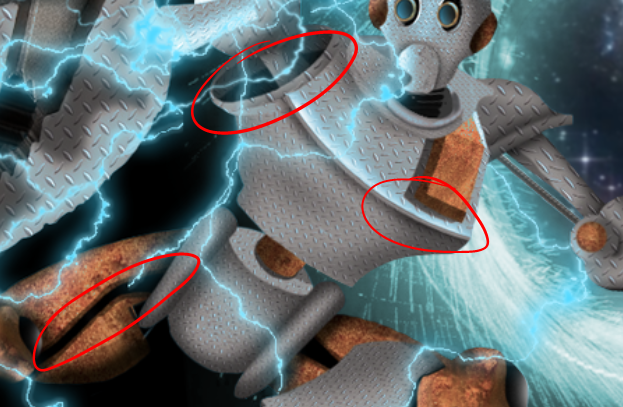 There are a couple of spots on the android that are just one flat layer. I really enjoyed doing this project because it challenged the limits of my style of shadows and highlights that I create with exposure adjustment layers and masks.
For example, the shoulder to armpit is one giant hollow circle but I had to make it look like it is deep and protruding and 3D. I achieved that effect by brightening the rim ever so slightly, then creating a darker inner shadow, and finally a fully black shadow that turns into itself making it look like a circular structure.
The rusty structures that seem to be lined with rubber was another creative challenge. The rubber is already black and creating layers against black is something I haven't done. But I used an exposure adjustment layer, just like I would for shadows, to create depth of the rusty parts and contrasted it against highlights.
For the round chest, I drew a grey colored line from edge to edge. Then with the same technique I created shadows on the bottom of the line that gets bigger on one side, and highlights on the other side of the line that also get bigger on one side. I felt like this really made the chest look circular and not flat.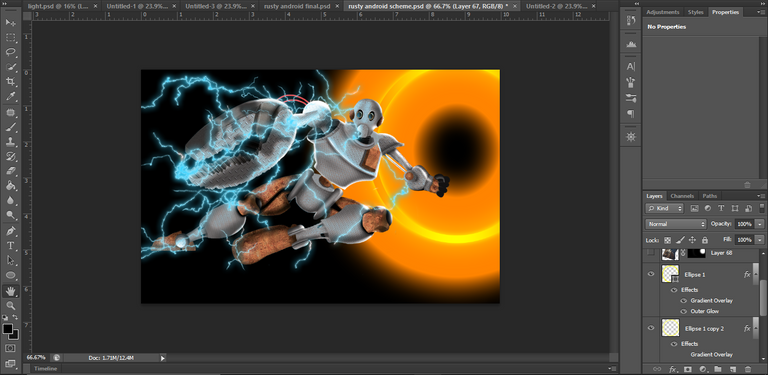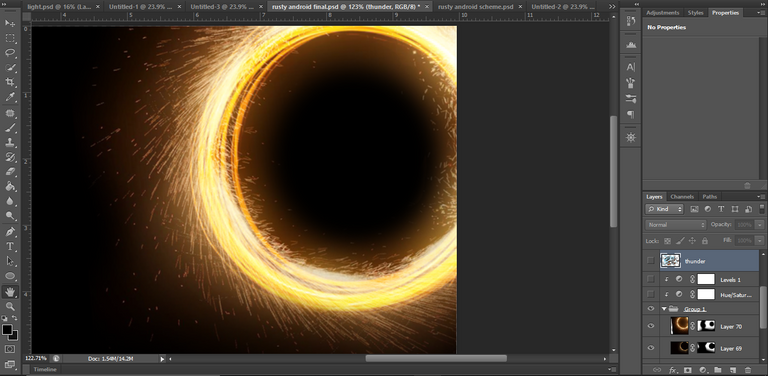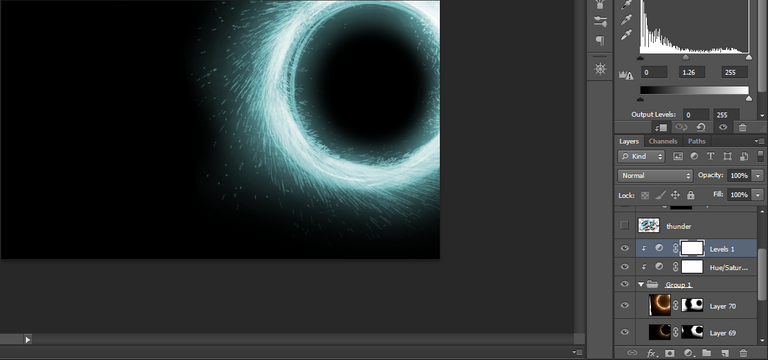 For the Chaos vortex, I first mapped it out using the ellipses tool and roughly estimated how much it should glow and where the source of light would be. Then I added the raw files to create the exact I was looking for. I used the Levels adjustment layer and Hue and Saturation adjustment layer to change the color. Finally, I masked the nebula image inside it to complete the effect.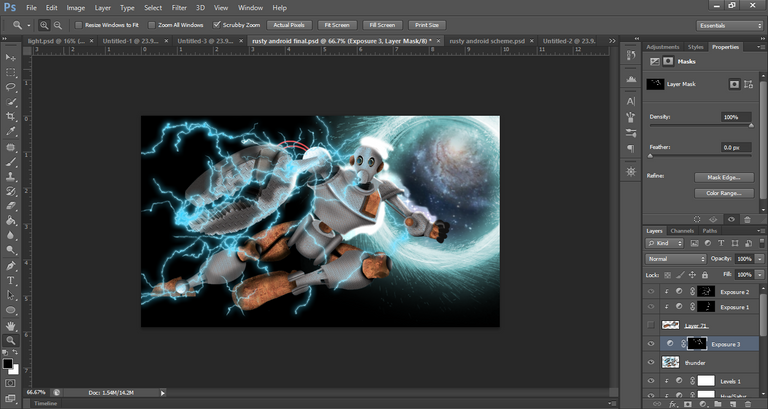 I added electric currents that coverage into his clamp, as I imagined that is how he deflects the magic attacks. I guided them into his body. Then I added the final touches, like bright highlights and blue color reflection from the magic attack.
I added some motion blur to specific places. It created the effect of Rusty Android passing through the Chaos vortex as he is fighting.
It was really fun to rebreathe life into one of the classic monsters, with simplistic lore, and who is overall mellow and incomplex compared to the newer Chaos Legion monsters.
---

Follow me on twitter and instagram
---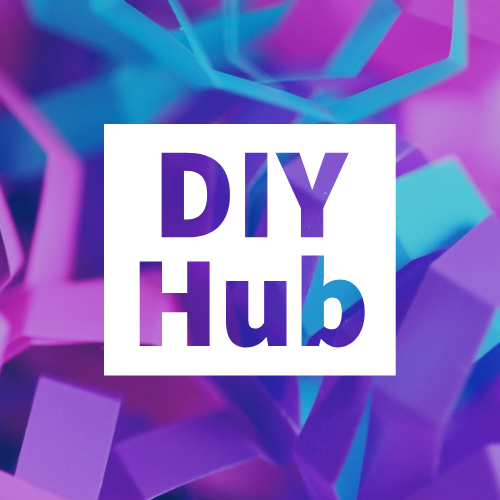 Affiliate links

Rising Star
Exode
Huobi
Appics
Splinterlands
Actifit
Binance
Ionomy
Cryptex

---
---