REWARDING MISS 7 with Splinterlands cards and DEC instead of $$$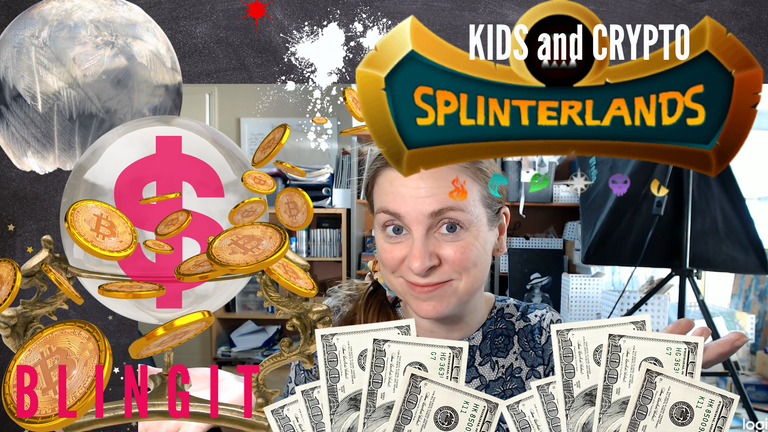 THE NEW WORLD ORDER - of child management
So we got miss 7 a Splinterlands account 3 months ago... mostly as a bit of fun and a little bit for investment reasons. She has been listening to the youtube channels and us talking about finance. I bet she could explain what crypto is to your Grannie... ha ha ha.
Explaining Money and investments to a child.
Now this sounds like a complicated topic.... but.. my 7 year old gets it. If you don't have the knowledge of the traditional finance market in your head to write over... the blank page description of crypto and investing is actually quite easy.
Kids just accept stuff... a bit like... Robert and James are married... if you don't have it in your head that Robert should be married to a Lucy and not a Robert, the idea that Robert and James are married is not such a crazy idea.
The conversation
I digress
anyway she has heard so much about Bitcoin, and staking and interest and having control of our money so the ideas were not too crazy for her.
we opened the game and said that she got paid for winning games and she got paid in SPS and the game cards could be sold and traded for real.
"Is that a crypto coin thing..." she said looking at SPS
"so this is my wallet thing and i get "staking" in here."
she continued to talk about how maybe if she played lots it might be worth something when she is older. She even understood the idea that it would be better for her to play and NOT take the money out to buy sweets... she has even picked up on the idea that you need to find things that increase in value better than bank money.
She knows that fiat is not worth as much as it used to be Like she understands the idea of inflation without knowing the words about it.
Pocket Money in SPS and DEC
So these days she doesn't ask for fiat as a reward for doing good things... and we don't offer it. She gets SPS and DEC and cards. She got cheaky the other day and asked for a CHICKEN for doing the dishes... um.... no.... you can have 1 sps... lol...
I think she genuinely understands the basics of it all.
MORAL OF THE STORY
well the moral of the story is, my kid is happy with the idea that there is different types of things that are valuable and you need to find what is going to be best, you need to find "passive income" she understands that you need to find things that might be more valuable later and she knows that you need to look for these things. Now i know that might not sound like much but its a great start.
fancy that... i don't know about you, but when i was 7 i had a pocket bank account and was told to put my pocket money in it every week. Fat lot of good it did with its tiny interest. Hand written in with pen and ink. I never knew about shares and inflation and investments. Like never.
I wish i had been taught to question the system... like REALLY WISH. I even wish i knew about normal investing... not just crypto... but from the last 30 years. glad i was adventurous in 2017... 2014 might have been better, but still happy i'm here.
Who here has taught their kids about FINANCE ?
love to hear your stories and advice
---
---
---
Anyway thanks so much for stopping along and reading my posts I am just loving my HIVE experience so far. Such a fun platform for sure.
For those that don't know my i'm currently focusing on Daily painting and somewhat amusing my self and my family with Acrylic pouring.. lol.. i wish i had a separate studio for that as it is so messy.
My other HIVE interests are:
cooking
sunset photography (i take photos of the sky every night)
Art
Graphic Design
Gardening (just a smidgion)
Ballet
Sewing - I make Tutus and ballet costumes too...
Here are a couple of snaps of some of the stuff i do outside what you see up in the posts above.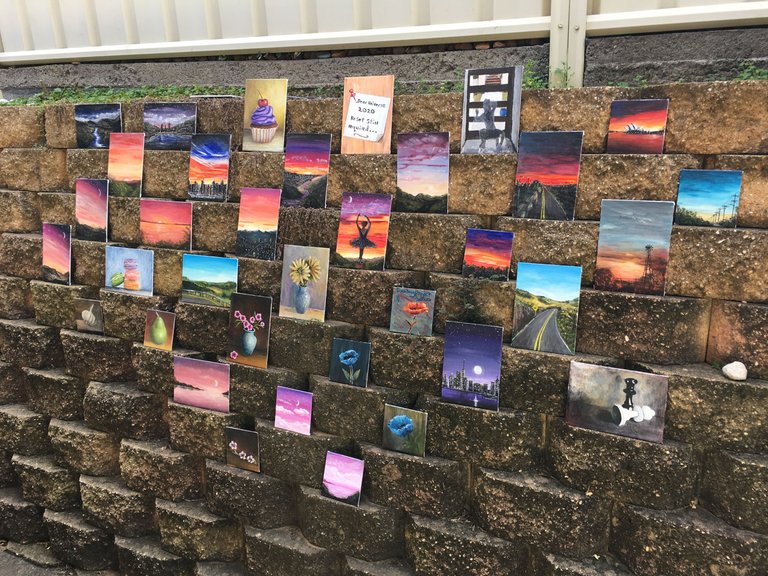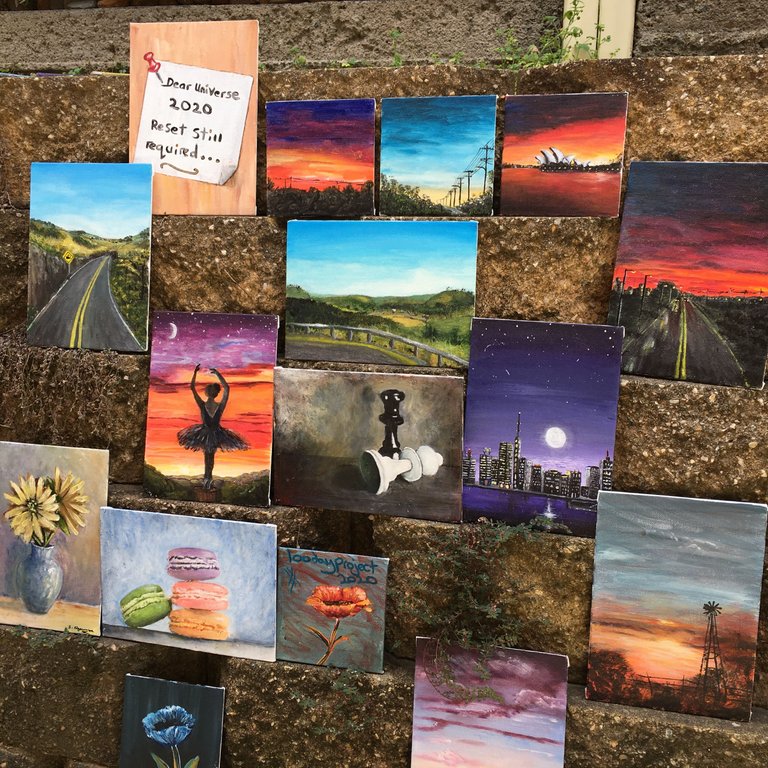 LOVE AND LIGHT
BLINGIT
---
---