TeraBlock Bridge Transactions for SPLINTERLANDS are now more than 75% Cheaper!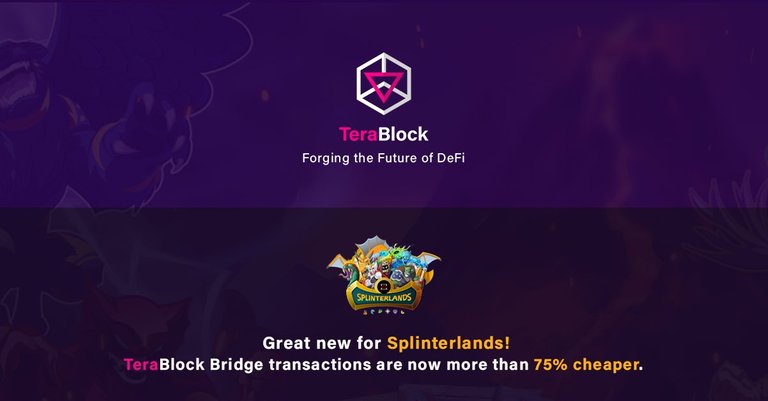 Hello all! I made this quick post for the simple reason that I did not see anything about this here yet. TeraBlock tweeted last night that there have been 75% reductions in the transactions for Splinterlands. I've copy and pasted the tweets in the post. Everyone should know this.
If you have ever used the TeraBlock bridge before you might just like me have noticed that the fees were ridiculously high. In my opinion. So high that it confused me actually, because the older system was way cheaper. Now the bridge might finally work more optimally. And I was avoiding using it constantly for exactly that reason.
I own a small bag of TeraBlock and that is why I follow them on twitter. I thought this news might be useful for everyone here. Maybe there was a post, but I could not find it. I hope this helps someone at least.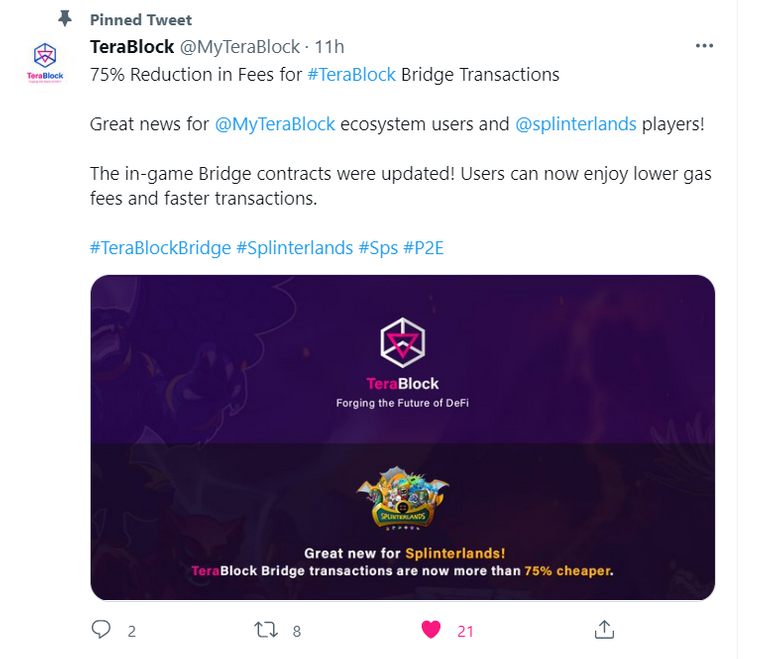 ---
---