New strategies to dominate in chaos legion with level one cards
Hello everyone, haven't posted in a while. I have been grinding in rank for the past couple of days testing out different strategies, and so far I have come up with some great ones that I love to use. I will be discussing two earth strategies that I find to be the very best in my opinion and are very versatile. I won't list every strategy as I don't think people will want to read through all that, so I have reduced the strategies to these two that have a very low rental cost, and is a viable strategy from bronze all the way to silver 1.
1) Earth magic
Chaos legion greatly altered earth, as it removed alric from the starter cards and added a new earth summoner: Obsidian, and also added new magic cards to the earth lineup, many of which are starter cards. But you aren't here for things you already know, lets get to the strategies! As the summoner: Obsidian, and frontline monster will be a mycelic slipspawn.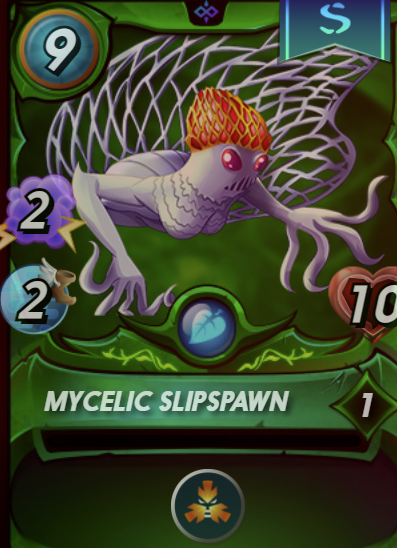 Mycelic Slipspawn is the only earth card that has taunt(all enemy units target slipspawn) and is a great tank to be paired with obsidian to get the +1 magic attack. Behind slipspawn, it may be a good idea to place a one or 0 mana card behind slipspawn, in case of your opponent using yodin, but this is something you will only need to worry about in higher leagues. Based off the max mana for the match, you will use some of the cards listed below, or if you have enough max mana using all will be best. Your main priorities will be to keep your tank alive and to take out your opponents frontline monster(usually their melee damage dealer) before it can take out your tank. Therefore, the best options are to use the earth healers: Goblin psychic and wood nymph.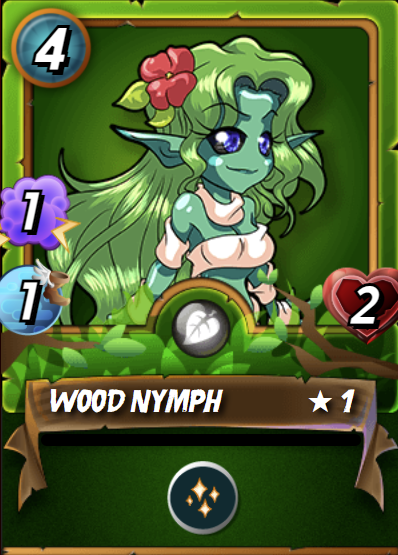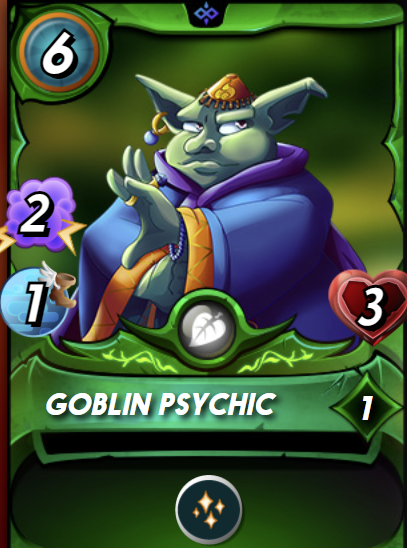 With this new earth magic being dominant, you will also want to reduce your opponents magic attack(if there is not enough max mana you should consider using this instead of goblin psychic: Mushroom seer.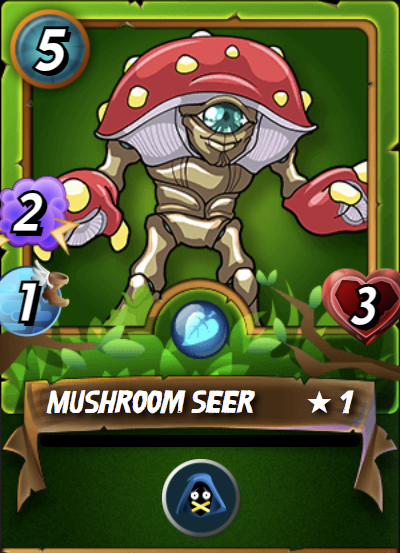 You won't really need cards behind to protect him, because slipspawn will prevent sneak from getting through. So if you have a few extra mana, place something else behind your slipspawn. The best card to use right behind slipspawn if you have the spare mana is swamp thing.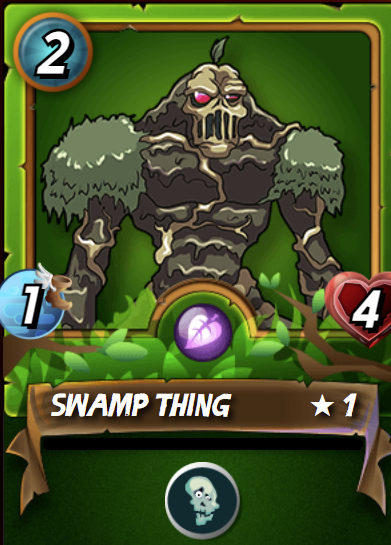 Swamp thing has weaken, meaning it reduces the health of all enemy units at the start of the battle. This will allow your magic attacks to defeat your opponent faster. Here is an example of the lineup and gameplay: https://splinterlands.com?p=battle&id=sl_689e29a34f68c3fa679149b8dd8202aa&ref=blueberrr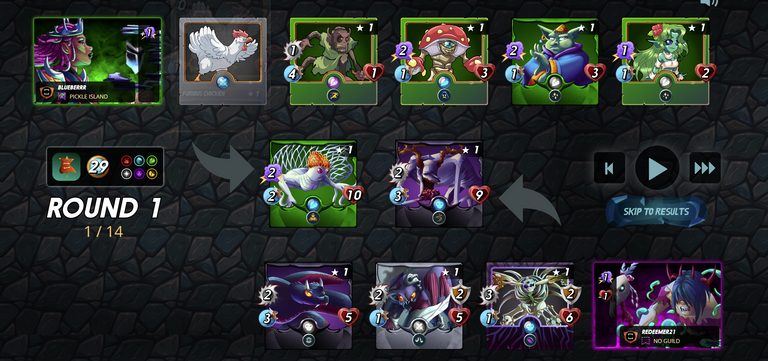 My opponent went with something I was not expecting, but it didn't make a difference, as his damage wasn't enough to take my slipspawn out before he was healed by my healers. If you notice, I had a chicken and a brownie directly behind my slipspawn. The extra speed from the brownie was nice, but the main purpose of these cards is to tank a few shots in case my opponent used yodin and had blast.
2) Anti-magic and anti-melee earth
Ever since chaos legion, the rental prices of a lot of cards have dropped, one of which is mylor. Mylor has become very affordable to rent, with an average price of 8 DEC/day at the time of writing. I managed to autorent one for 3 DEC/day, so got a bit lucky with that. This strategy excels in countering all melee and magic decks, and has a bit more versatility against ranged than earth magic, which is why I mostly use this strategy. As your summoner: Mylor.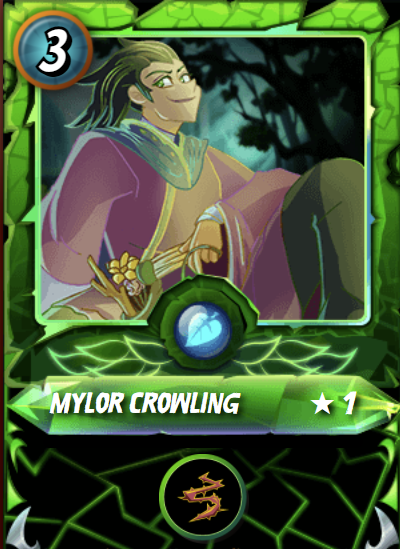 Mylor grants all your units the thorns ability, so whenever your unit takes melee damage, it does 2 melee damage back to the attacker. This will be your defense against sneak attacks, and from experience, I have never seen a sneak deck beat this. Your front-line monster will be the unicorn mustang.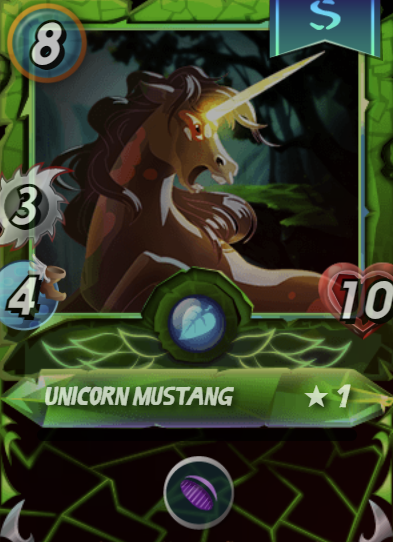 Mustang is just such a great card, it has high speed to evade melee and ranged attacks(making it more useful against ranged decks due to its ability to avoid a lot of shots) and has void, one of the best things to stop magic. Behind mustang, you may also want to throw in a cheap card behind him, brownie can be a great card to increase his speed against ranged and melee. Your main priority here will be to simply stop melee and ranged, no need to worry about magic with the next card to use: mushroom seer. Yes, again. Mushroom seer + mustang will basically allow your mustang to take no damage from most enemy magic monsters, even when they have a magic boosting summoner. Behind your mushroom, you should add wood nymph to heal your mustang. Another option is to replace mushroom with the other healer, which can be the more effective unit in lower mana battles. If the max mana for the match is above or at 26, I recommend you use mushroom seer instead. Behind those, if you have the spare mana, use a ranged card behind, to give you the advantage in case your opponent also uses mylor. Here is an example of a lineup and gameplay: https://splinterlands.com?p=battle&id=sl_1b9534f289ee094167a5dd8fa5aaea09&ref=blueberrr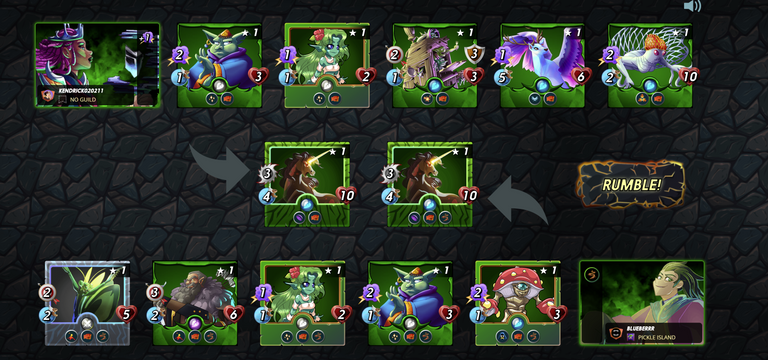 I hope you enjoyed this post, and are able to use this to your advantage to get some wins in. If you haven't already, try out the game, and if you aren't already in it join the splinterlands official discord: https://discord.com/invite/splinterlands
---
---