The best fire cards for bronze and silver ranked by a new player
Welcome. This a ranking of the best level 1 fire monsters for early leagues in splinterlands. Hopefully this can help any new players out there get a simple understanding of some of these cards, and if needed show what cards can be good to rent.
R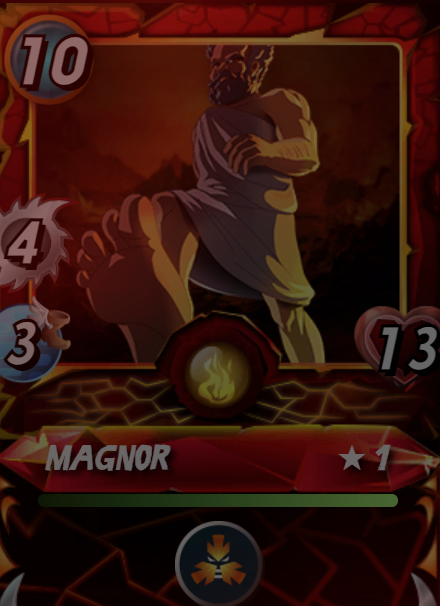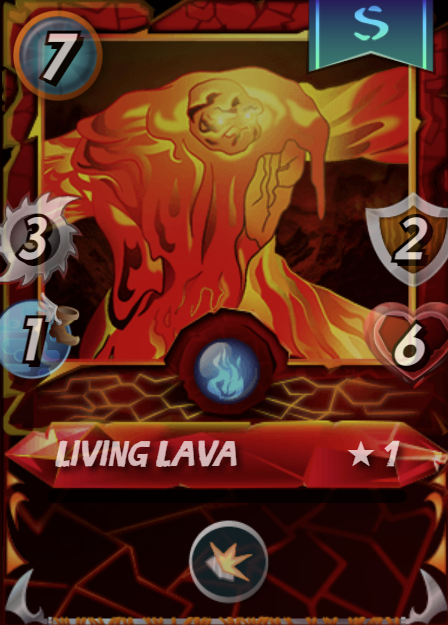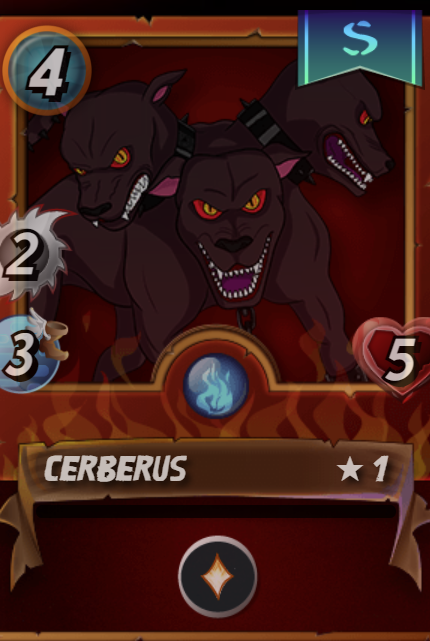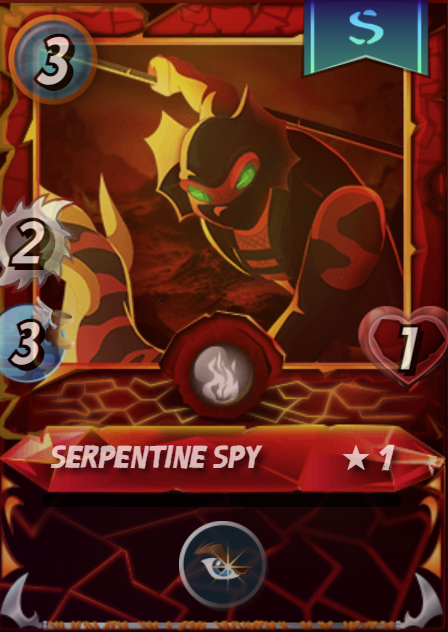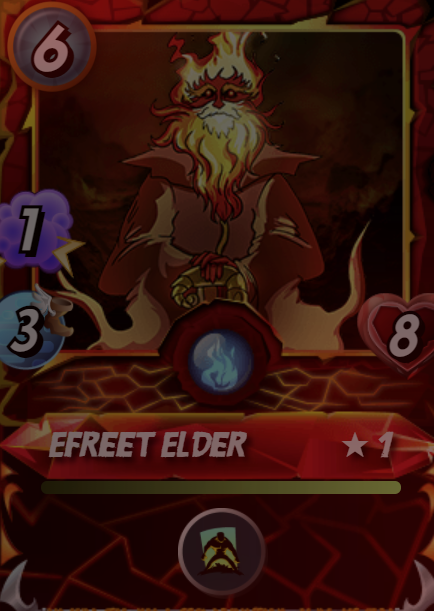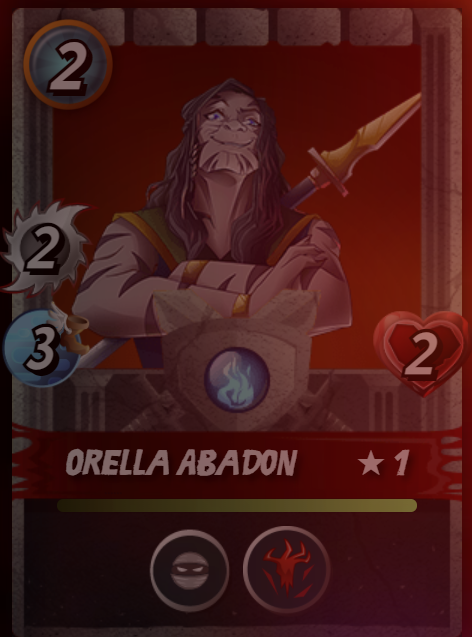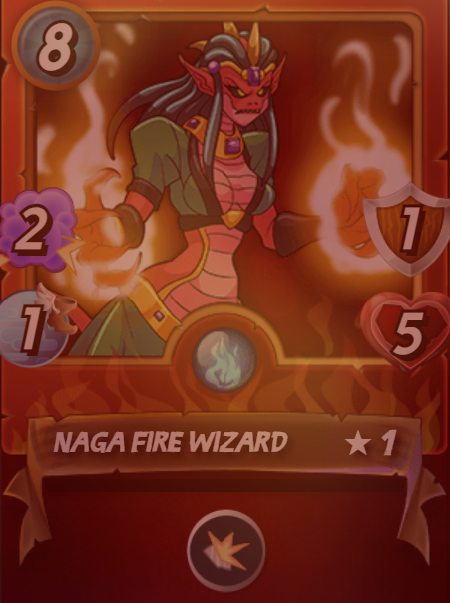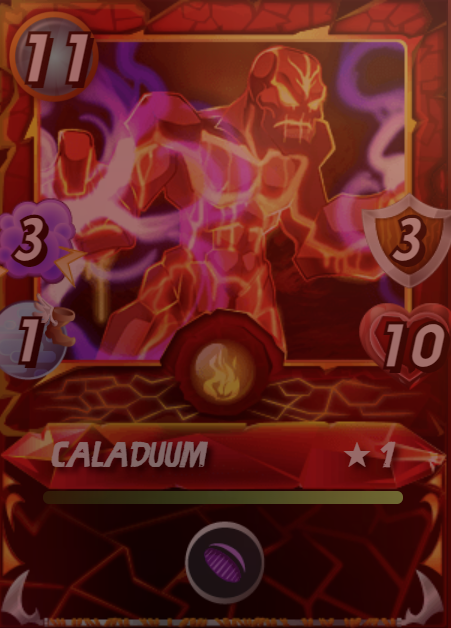 In my experience, these cards are great for low leagues, and can help you pass through them very fast. Living lava, serpentine spy, and cerberus are standard cards, meaning everyone can use them. These are the best cards you can use in fire decks if you don't have any other cards aside from the standard ones.
Living lava or cerberus can be a great choice of tank. Especially in lower ranks, where many people use melee, living lava has the shield ability, which reduces melee and ranged damage taken. In lower mana battles, cerberus is often your best choice of fire tank, when the opponent has a limited amount of mana that means they can't deal much damage at a time, that gives room for cards with heal to dominate. Cerberus is also an excellent choice in poison matches, as the poison deals 2 damage per round, cerberus can heal 2 health per round. Serpentine spy is great at taking out your opponent's damage dealers due to his opportunity ability, and will often be in every fire deck you see in low ranks. That's why a summoner such as pyre can really help, he will increase serpentine spy's speed to 4, allowing him to take out the opponent's spy before his can take out yours.
The thing that makes me see magnor as a great card is his taunt ability. This ability works well when you have low health cards behind him, and the opponent has cards that have abilities such as sneak, snipe, and opporunity. It will force them to attack magnor, while your other cards are left unscathed and able to take out your opponent.
Efreet elder doesn't seem too outstanding at first, but if you can predict your opponents cards, efreet elder can be one of the best cards for you. Placing him near to your last card, or as your last card, can be a great strategy. His last stand ability gives him increased stats when he is the last card you have alive (+ 1 magic, +2 speed, +4 health). His 8 health allows him to withstand the opponent's sneak attacks when placed in the back, and also help him survive long enough to get the stats boost.
Orella abadon...It's not hard to see why he is so expensive. 2 mana, for great stats all around, with sneak and bloodlust, meaning each time he gets a kill (this will probably be easier to do due to his sneak ability, allowing him to target the opponent's back troops instead of their tank up front) he gets +1 to all stats. Naga fire wizard can be an incredible card to use when in the no-melee game mode, effectively able to tank your opponent's ranged shots, not too good though if your opponent uses magic, make sure to check your opponent's match history before picking your cards.
Finally, we have Caladuum. Essentially naga fire wizard, but as a counter to magic decks. Out of all the fire cards this is the only one that has void (reduced damage from magic attacks). If you believe your opponent will use magic (you can tell by checking if in their match history they use a magic deck often)caladuum will be the best card to have in a fire deck.
I don't own most of these cards, due to them being very expensive, but if you happen to find yourself renting one or getting one, I hope this post can influence you into using it and winning your next match. This concludes the post on the best fire cards for low rank, created by a player who is new, and definitely should not be giving any advice, so before buying any of these ask someone who has more experience :)
---
---