Card Level Proposal: What cards will boost in price if it passes?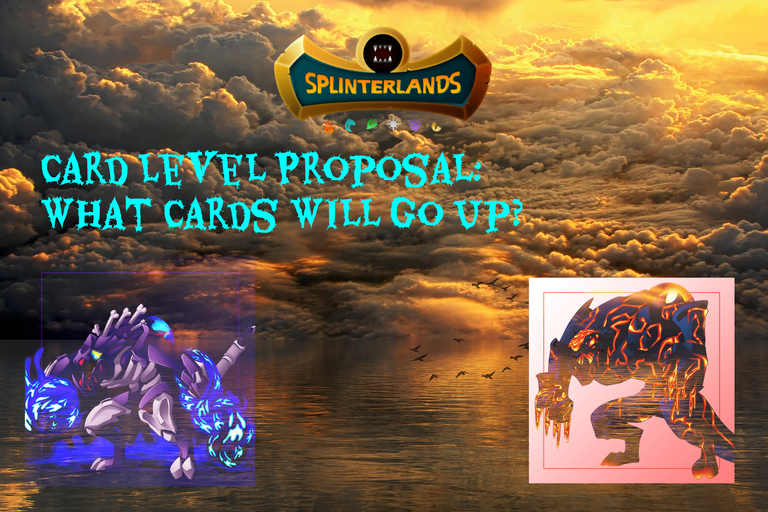 With the recent card proposal going live for voting soon, I wanted to speculate on a few cards that may see some potential boosts in the short term and long term if the proposal passes. Overall, history is on our side for the long term play but short term flips can be a nice boost to earning and allow for compounding of assets.
Without further delay, let us get into the cards. As always if you would like to join this amazing TCG, please use the following link https://splinterlands.com?ref=bluedevil0722
Fiends
This is really a no brainer in my opinion. Even the highest level players do not level up fiends at times due to the relative nature of play for fiends. These cards were probably going to remain in longer supply than other chaos legendaries if not for this change. With the proposed change, gold league on up will receive a nerf in rewards by using a level one fiend. Definitely a quick flip opportunity and a safer long term hold now if the proposal passes.
One mana gold cards
Similar thought process here but on a grander scale as there will be more cards needed to be combined for these cards to level up. One mana gold cards were a great buy due to a fill in meat shield and the gold foil r share bonus. Now these cards will also need a boost rather than sticking at one bcx. Between brawl rewards as well as ranked rewards, the gold one mana cards will be great to buy in the short and long term in my opinion.
Grenadier
Finishing off the list is a single card that has a unique opportunity for a quick flip and better long term health. The grenadier is a great card to own from dice in low mana matches with lorna or sloan as well as with the new earth summoner. It is also a key tournament card for modern formats. The grenadier does not get a key boost until its last level with gaining an extra range damage. The snare ability it receives at max silver is not a game changer so there was not much reason to level this card up. There is sure to be some buying pressure for this card in the short and long term in my opinion.

Hopefully you can see an opportunity here and overall a boost to the safety of long term value of cards. The proposal is good and bad for many reasons but is unquestionably positive for card assets. Please upvote or comment if you see the proposal in the same light or have any other specific cards that should see a boost in value.
---
---