Djinn Chwala: Most underrated card in Splinterlands?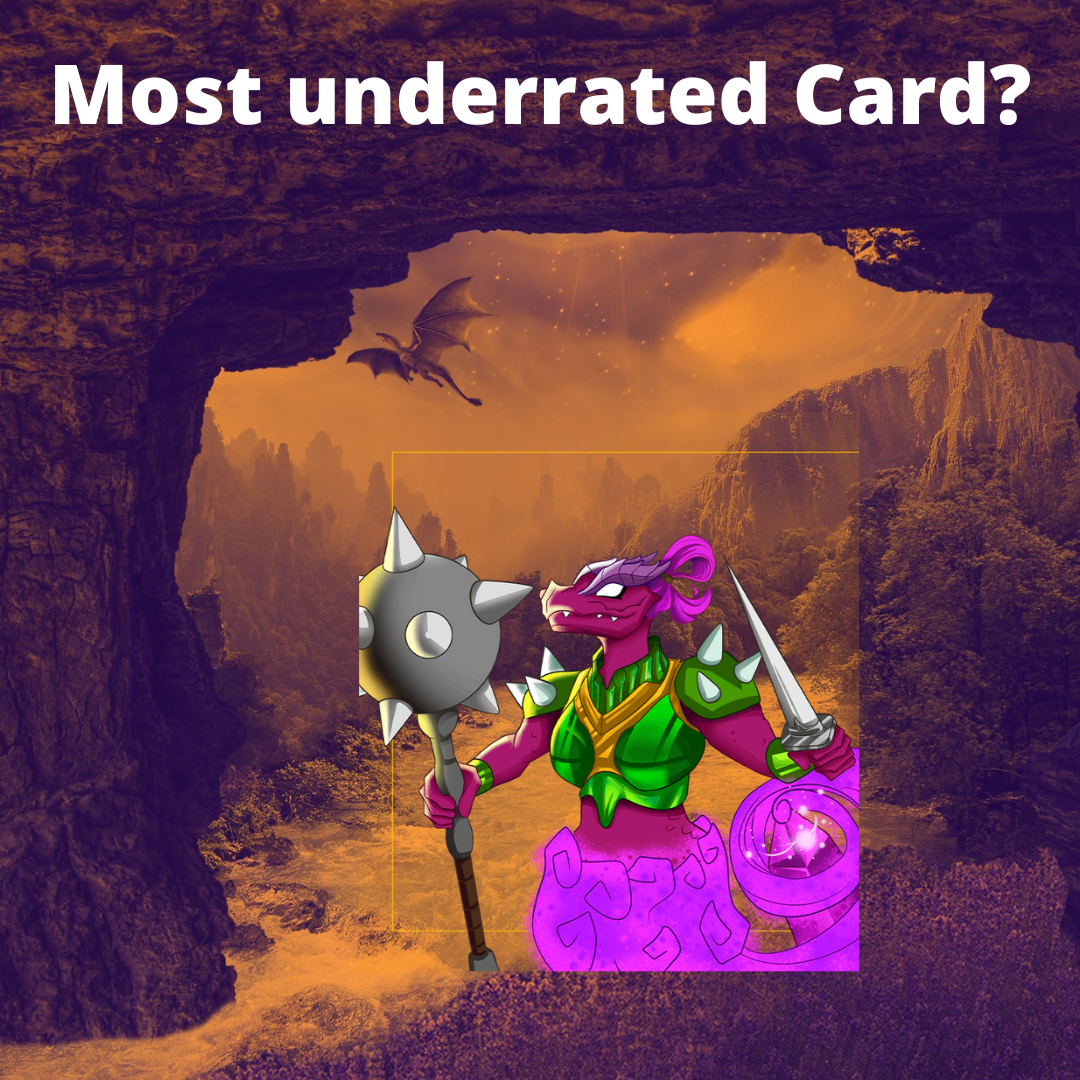 In this article, we will analyze a battle where the monster djinn chwala shines while also looking at some other supreme rulesets for what I believe to be a very underrated card in lower leagues. Link for the full battle is here: https://splinterlands.com?p=battle&id=sl_daee5557d9d22c7b259f6c7f514b4933&ref=bluedevil0722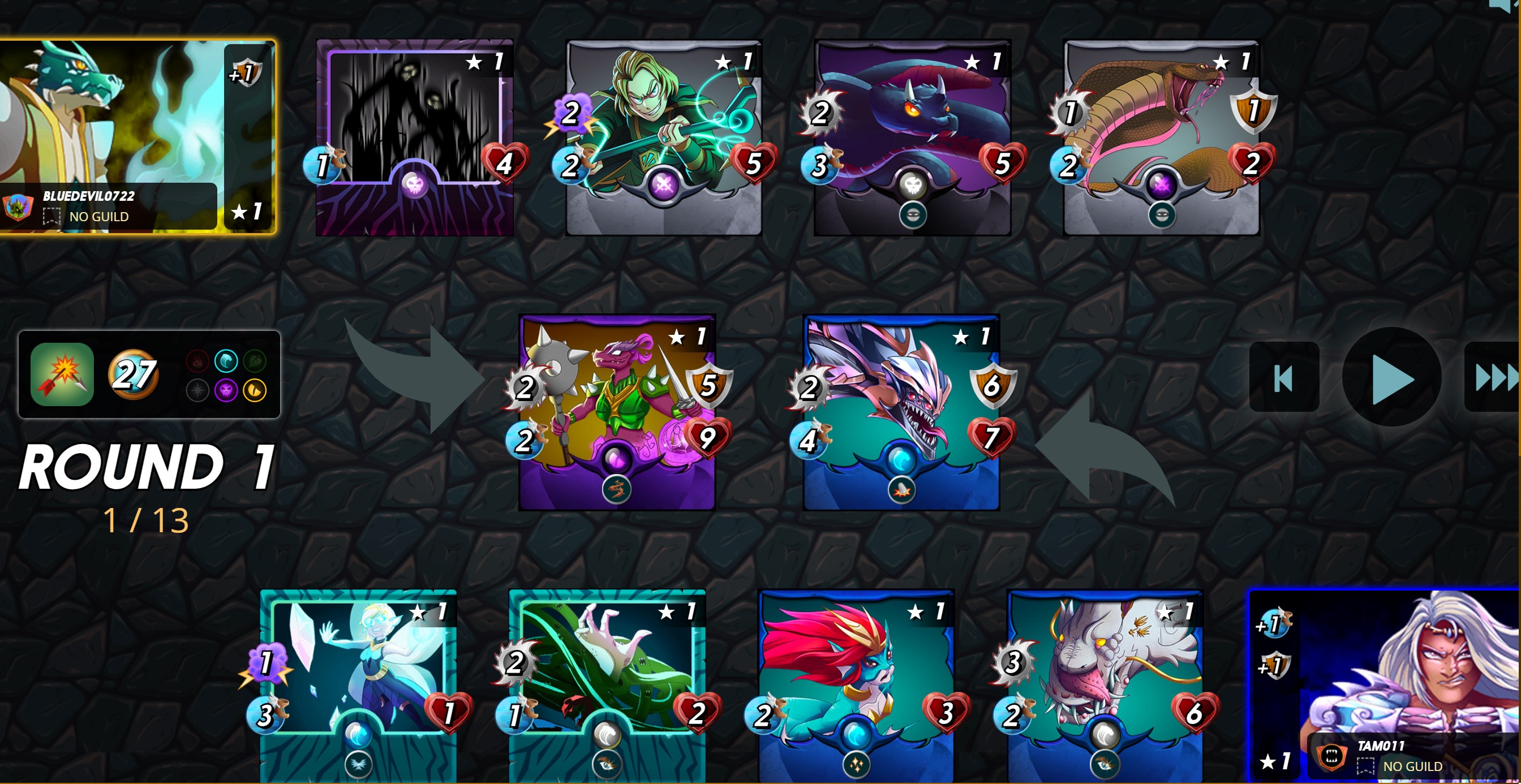 The ruleset eliminates ranged damage leaving only magic and melee to be used. Furthermore, water and death are the elements available leaving a propensity for a melee play. This mindset led me to use djinn chwala who is great in a melee heavy or only play such as what was called for here. In the first round, he takes up damage from the tanky demonshark as well as his high health allows him to eat up shots from the one magic monster my opponent plays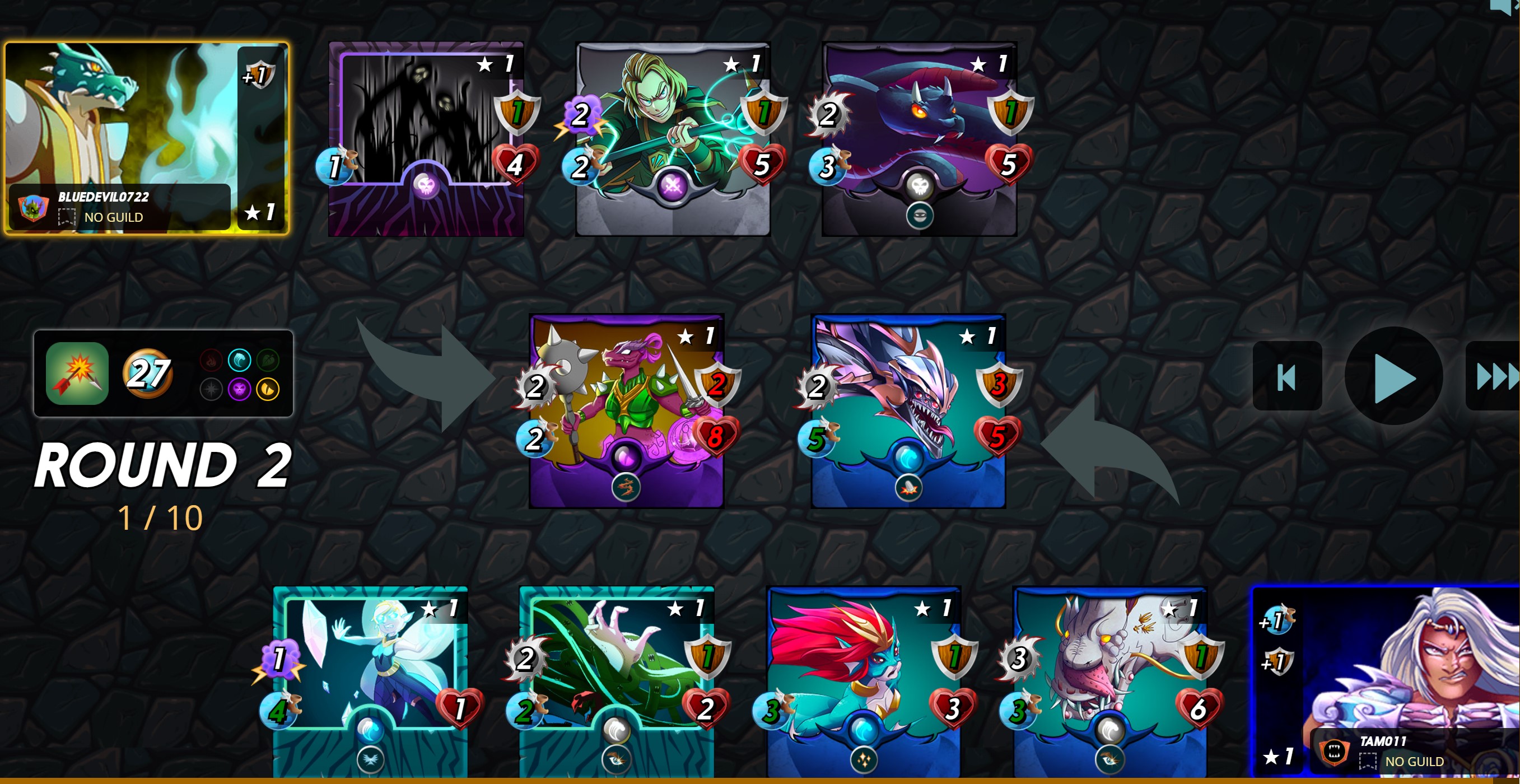 In round 2, I have lost one of my sneak monsters. The djinn continues to eat up damage while my backline works on his tank and backline as well.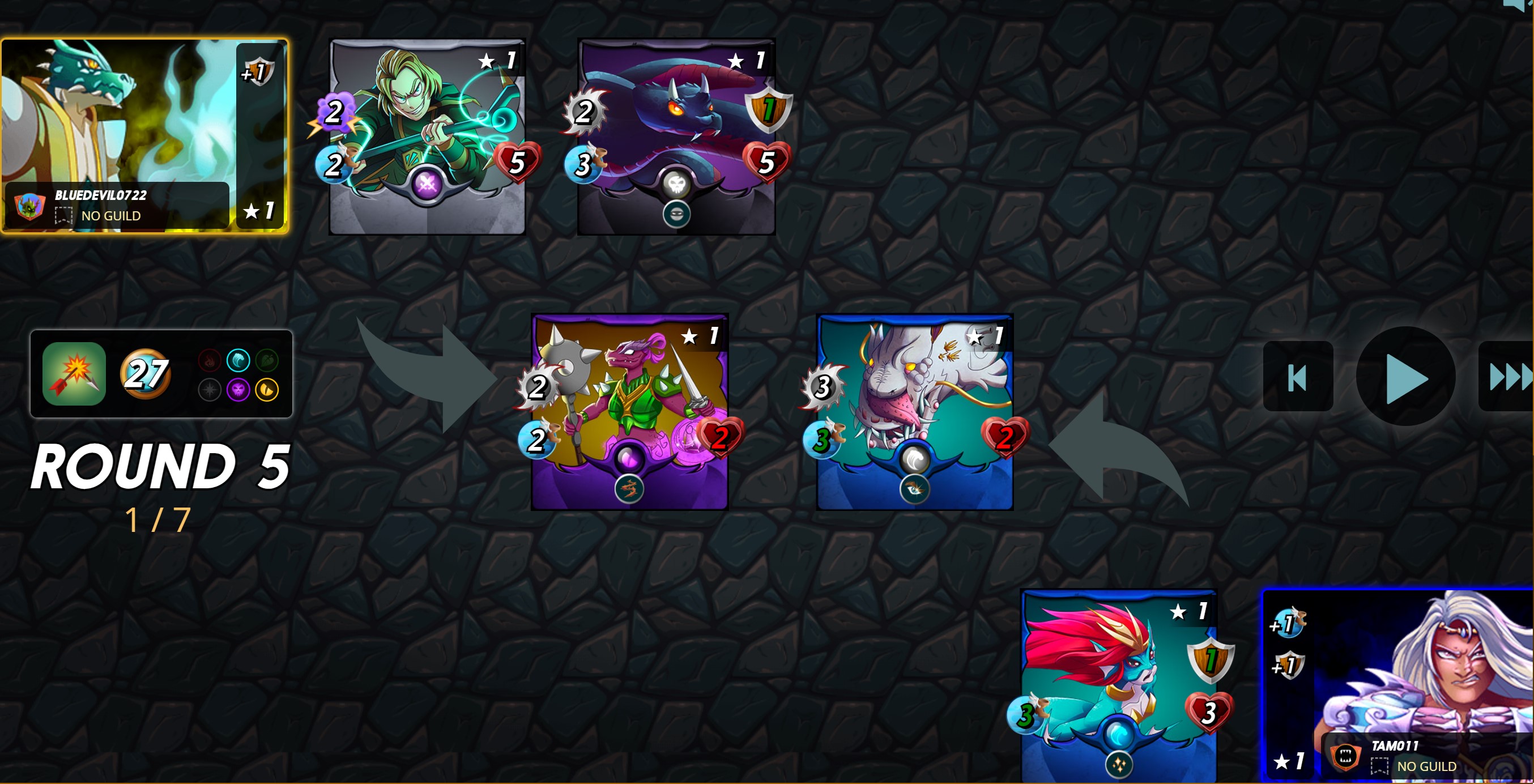 Rounds 3-4 we continue to trade shots and my djinn chwala is able to survive even through three tank heals from my opponent. In the fifth round, you can see my backline monsters that are left have received no damage and the djinn would have survived if not for another heal. At that point, he has already done his job however and it is an easy win from there.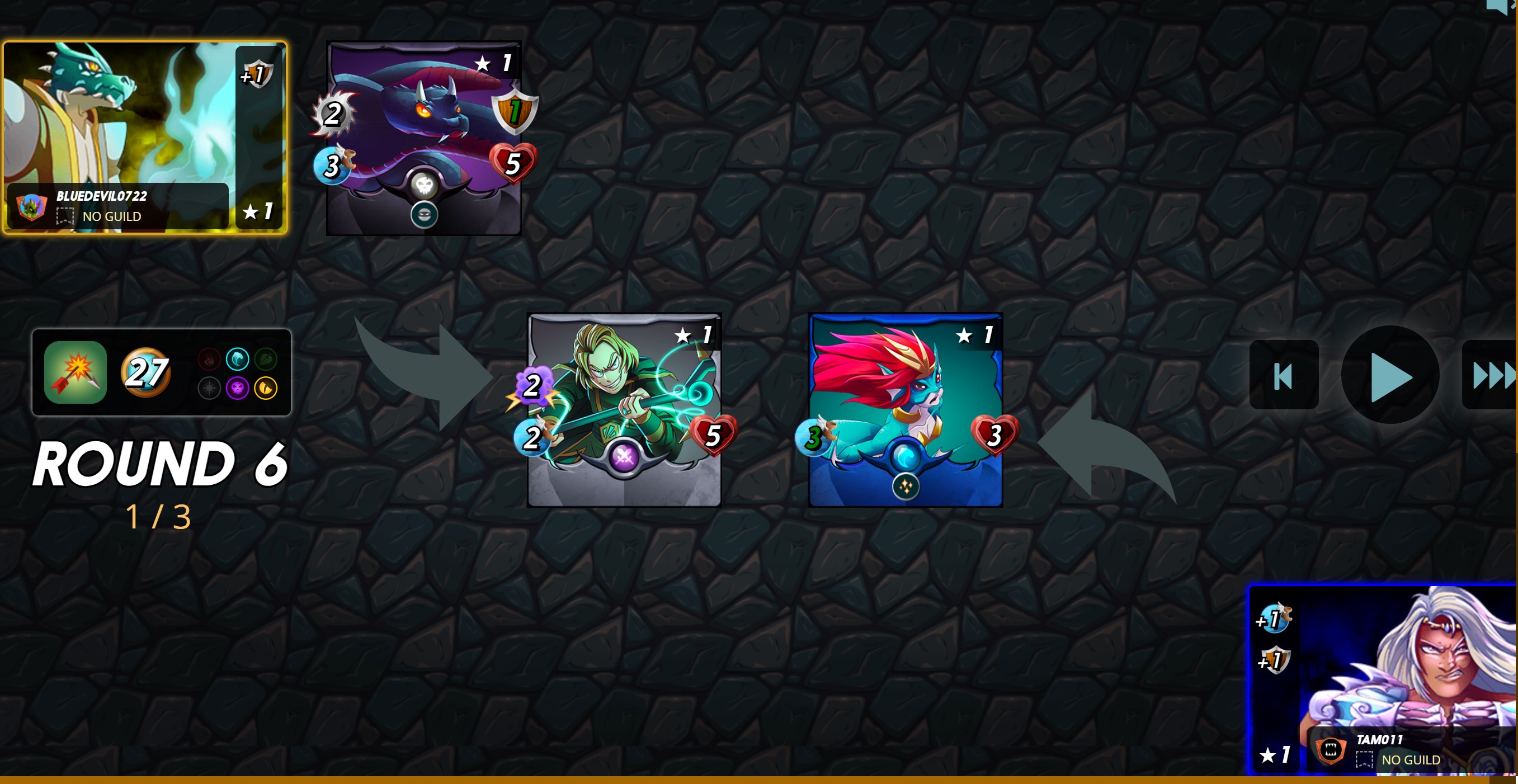 As mentioned above, I enjoy using djinn chwala in melee only or melee heavy matchups due to his thorns and large shield presence. However, a few other rulesets I enjoy using him in is weak magic, super sneak, and armor up.
Weak magic: the shields allow him to be a heavy tank soaking up alot of magic damage while other monsters can hit the backline.
Super sneak: use him in the back sneak position and he will slowly knock off monsters with his thorns as well as doing damage himself.
Armor up: pretty straightforward here, increased shields makes him pretty unstoppable and knocks offs opponents shields with his thorns.
Overall, the djinn chwala has many uses in lower leagues at low to mid mana matchups. Currently, his price is at a steal in my opinion both for usability as well as cp to cost ratio. I hope you enjoyed the breakdown of this great monster and please upvote or comment if you would like to see me breakdown a different monster in the future.
---
---