Dragon Splinter: 99 Mana Must Have!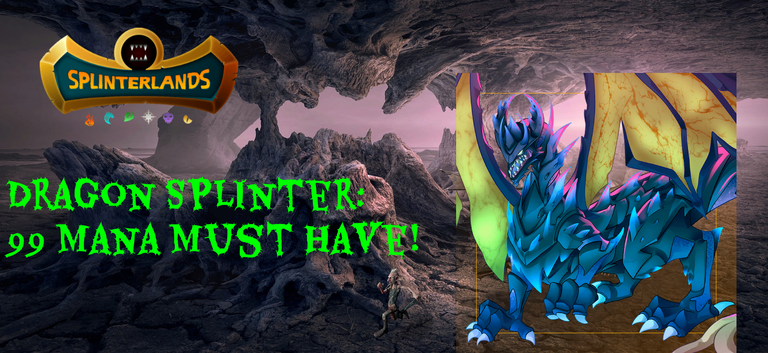 In this battle challenge, it was the dragon monsters. There will be three cards that will be featured in the following battle on the dragon team and my opponent never stood a chance. One of the more underpriced cards in the market, Chaos Dragon, will be the focus of the card breakdown this week. Even with RW this card is still top of mind in high mana matchups. Let us get into the card and then we will examine a battle.
Chaos Dragon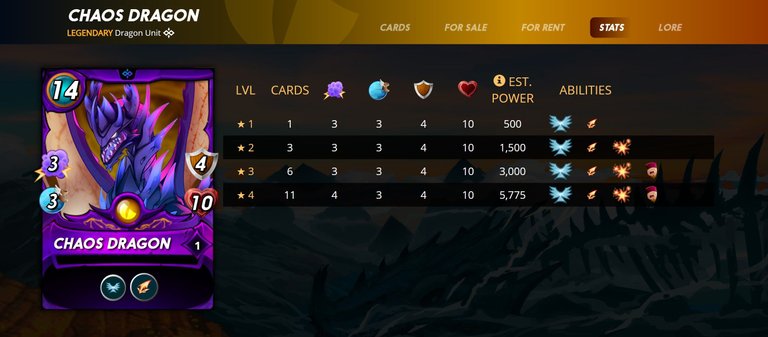 How this card is only $9 per bcx is beyond me. At every level this card is one that every player should find a place for. The blast at level 2 really puts it over the top and then blind at level three can make for some ridiculous combos with the void dragon. The new phase summoner is one I can really see pairing well with the chaos dragon giving it that much more of a miss change for magic attacks in mirror matchups.
Round 1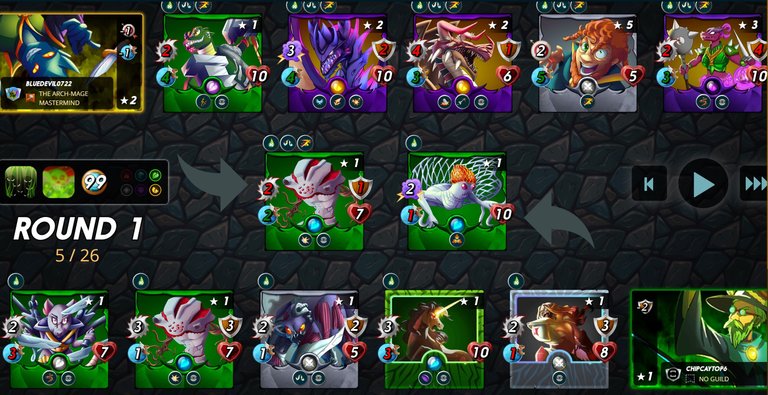 We have a poison matchup here and with no immune monsters on earth and dragon I went for the high damage monsters with my chaos dragon being what hopes to be my last monster alive. My opponent is under leveled here but had a similar idea. In round 1, everything goes as planned as my desert dragon gets a trample off and my djinn chwala thorns my opponent's health down.
Round 2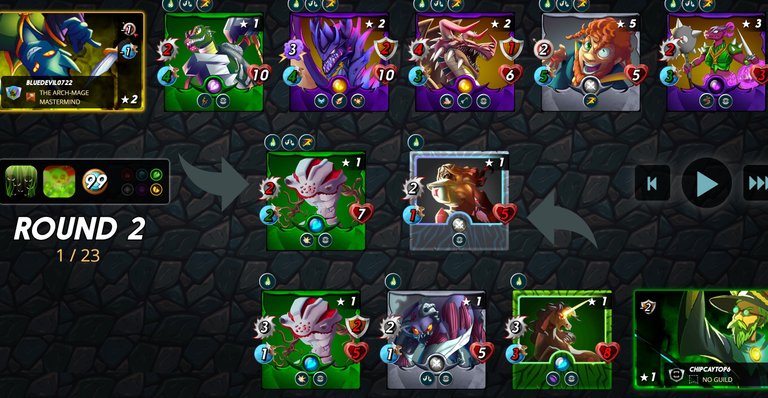 Round 2 brings more of the same as my chaos dragon is able to eliminate his demoralize monster which was the most ideal hit dealing damage to two other monsters as well. The rest of my team eliminates my opponent's monsters and it is a quick and easy victory.

There is too much heat coming from the dragon team in these high mana matches where if you are not bringing at least one, you are at a disadvantage. This will be even more present with RW cards such as igor longtail. Cannot wait to give him a try in the future. Please comment if you have any other dragon monsters you like to use in these high mana matchups.
---
---