Fog of War: Don't Miss!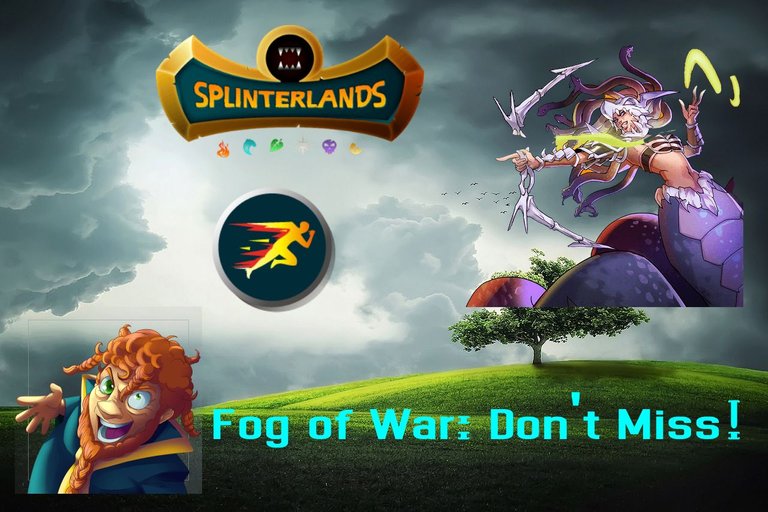 For our battle mage secrets this week, we have the fog of war ruleset. The particular ruleset calls for all sneak, snipe, and opportunity damage to be eliminated. That would mean that all damage other than scatter shot will hit the front tank. Naturally, that presents some challenges and opportunities in creating a strategy for this ruleset as we will discuss below. After the breakdown of a few strategies, we will then go round by round of a battle using one of those strategies. For the full battle, please use the following link: https://splinterlands.com/?p=battle&id=sl_85066cffd73ad2d622f615b65e6c1f21
Strategies:
1. Scattershot: As mentioned above, scattershot damage is the only damage that will not hit the tank. This can be very useful especially when there is magic reflect or return fire present on the opponent's tank. Jacek was obviously made for this ruleset given his prevalence of scatter shot as well as high speed to hit first.
2. Blast: Another quality strategy for this ruleset is using blast damage. This is a way to deal damage to backline monsters without using sneak or snipe or opportunity. No doubt Yodin is the summoner of choice here and sprinkle in some scattershot monsters to boot and you have a real nice strategy for the fog of war ruleset.
3: Speed: Lastly, if you do not get hit then you cannot die. Knowing your opponent will most likely need to attack your tank, you can plan accordingly with a high speed monster boosted by your backline. This strategy is even better when no magic is present or if you are able to have a phase monster. My favorite is giving a high speed monster without phase that ability using sthispa.

The strategy we will review is the speed strategy below and one that I think has flown under the radar as sthispa is very underrated in my opinion.
Round 1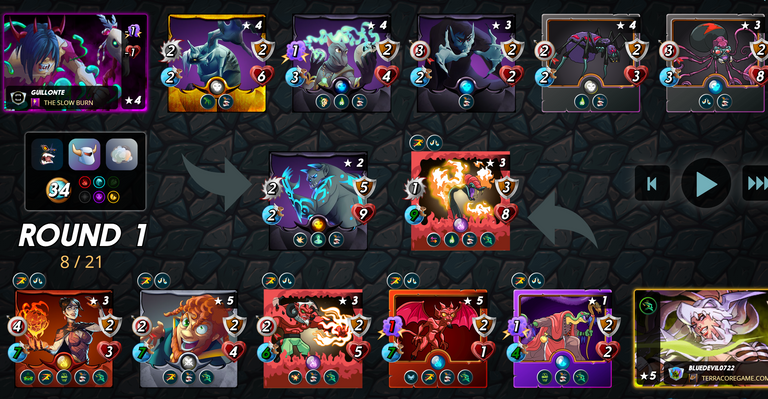 Fog of war, fury and shielded for our rulesets here. No need to use a taunt as fog of war takes that away so the fury ruleset is a non issue here. Could not expect my opponent to play no magic so I had to plan to defend against all attacks. The serpent of the flame is an OG monster boasting a very high speed of six in gold league. In round 1, my strategy of avoiding attacks works wonderfully and I am able to wittle down his harklaw a bit. Not landing the poison was bad luck as that would help greatly in taking care of his tank however I was able to poison his reach monster.
Round 2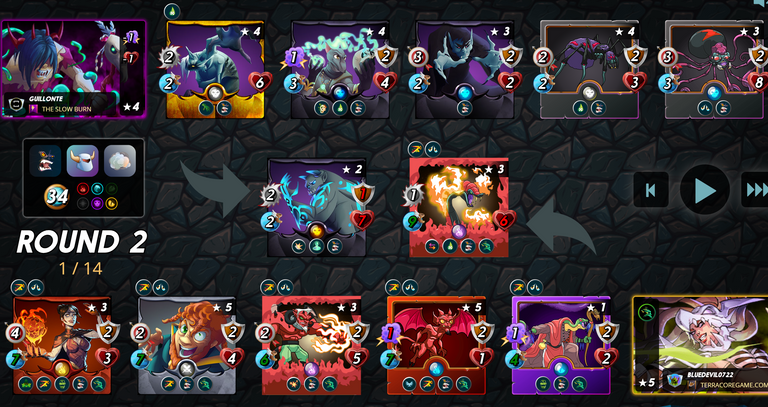 Round 2 was a thing of beauty. Not a single hit from any of his monsters on my serpent and his monsters are going down slowly but surely.
Round 3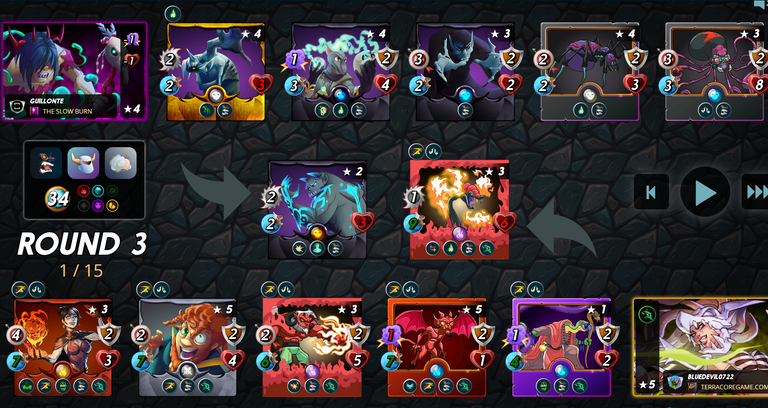 We are making some great headway on eliminating his monsters now by taking out his tank and reach monster in round 3. Bit unlucky as hit haunted spider hits my serpent and adds poison. A bit worried my high speed monster will be going down in the next round.
Round 4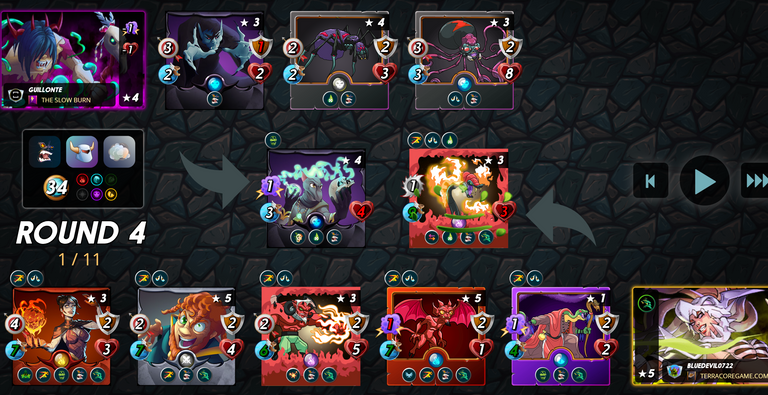 Nothing to worry about here as this round finishes with him only having ranged monsters left with only two health in his tank spider. All backline monsters are plenty active and healthy thanks to my serpent and the superior speed offered by countess and supply runner and my new favorite card the flame imp.

A really fun battle in my opinion as it is always nice when a plan comes together and the plan consists of your opponent not being able to hit you. Please upvote or comment if you enjoyed this breakdown or have any other strategies for this ruleset.
---
---