Gladius Card Spotlight: Best Common Cards for Each Splinter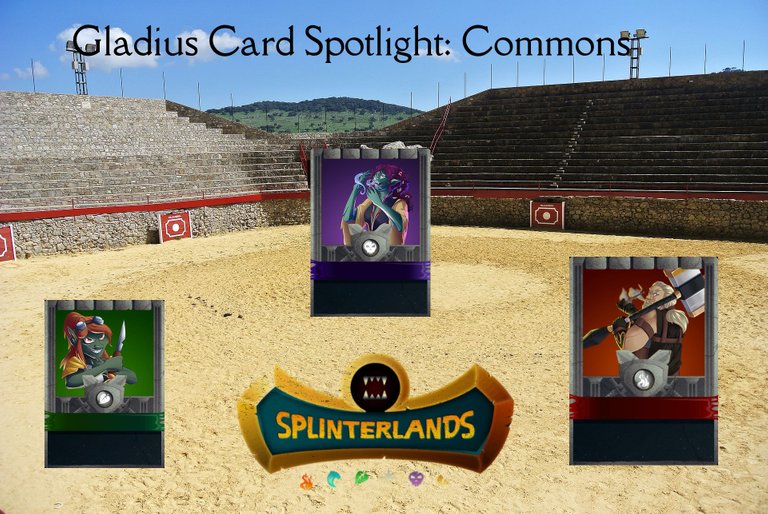 In this post, we will highlight some common gladius cards that you may want to chase in gladius packs before the new brawl and tournament changes come about. Gladius cards are going to see more and more popularity in the future when SPS rewards for guild brawls come as well as when there are tournaments where you can use these cards. Both of these formats have been confirmed or hinted at over the past few weeks. They are currently soul bound meaning that they cannot be transferred or sold at this time so luck and a little RNG will have to be on your side to be able to get some of these great cards. Without further delay, here are the five cards I chose for the common rarity.
Earth: Katrelba Gobson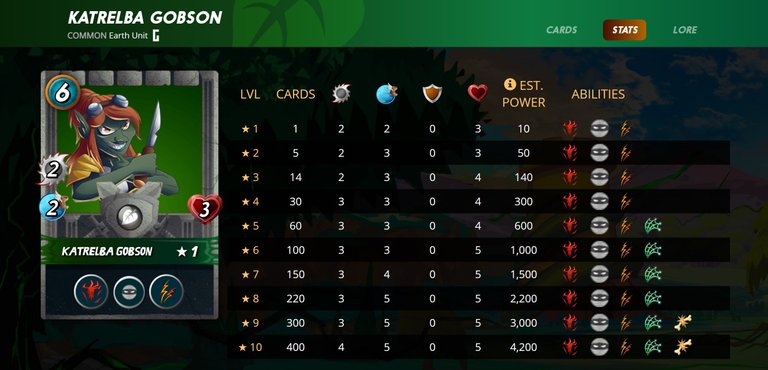 Katrelba is a buffed infiltrator from chaos legion. Double strike sneak with two melee to start is pretty nuts at one BCX. This card pairs well with the goblin sneak monster on green as well as the neutral uraeus. The bloodlust that is included with all gladius cards could really make this card a game changer in certain rulesets such as no shields.
Fire: Chimney Wallstop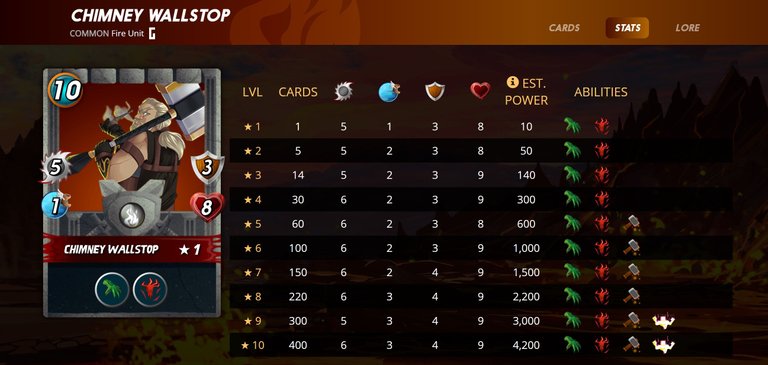 Chimney is not as strong as the previous card however can be quite powerful in high mana matchups. Five damage from the second position is no joke and you could use this as a main tank as well given the eight hit points and three shield. Rulesets for this card is no magic as well as reverse speed.
Water: Isglad Vorst
This card is definitely on my wish list for the next pack pull. Two melee damage for five mana is good value especially with opportunity to boot. Pairing this card with deeplurker is a scary combo on the water team. It will take forever to get 100 bcx for this card but getting the piercing at level 6 takes the card to the next level.
Life: Helmet Kharafax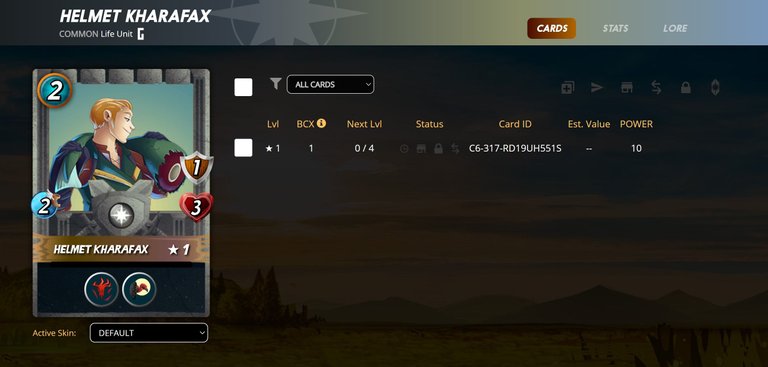 Scavenge is a sneaky good ability in rulesets such as equalizer as well as no heal. This is probably not a main tank option but a good sneak and snipe protector as well as secondary tank. Life needs room to breath for the heavy ranged damage from sloan and this card assists with this.
Death: Witch of Warwhick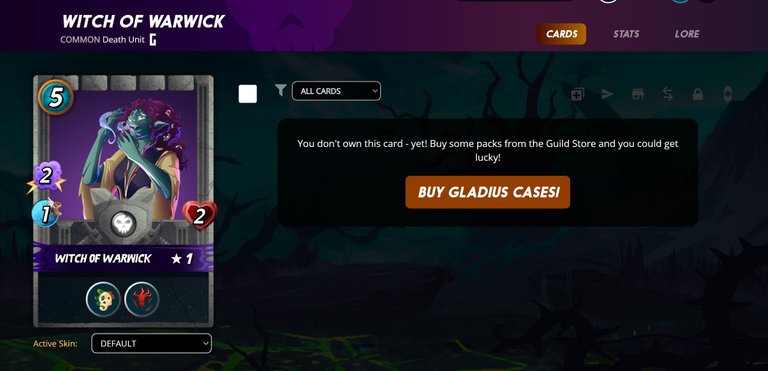 The witch card was a surprise going through my research and continues to show black being a great magic play. Pairing this card in equalizer with bonesmith and life sapper as well as the riftwing produces some very hard monsters to kill off.
Hopefully this recap shines some light on gladius cards and can be educational for the future changes in brawls and tournaments. If are not currently in a guild, now would be the time to join given every player earning merits and the changes mentioned above. You can also use this link if you are looking to join this great game as it is heavily on the rise up: https://splinterlands.com?ref=bluedevil0722
---
---