Noxious Fumes: Martyr for the Win!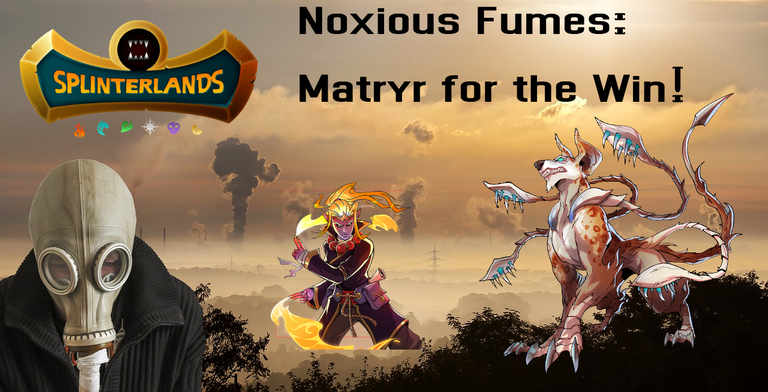 In this battle mage secrets, we have the noxious fumes ruleset. Previously dominated by llama kron (and still is in low mana), this ruleset has been reinvented given the martyr ability being added with the soulbound cards. Without these cards in my opinion, you will have a very tough time winning in this ruleset especially if there happens to be a resurrect ruleset or you play a resurrect monster to get multiple buffs. Outside of this strategy, we will also look at two others that can be viable in certain circumstances to beat the martyr play. Lastly, we will breakdown a battle using this strategy and the link to the full battle is as follows: https://splinterlands.com/?p=battle&id=sl_7e3938b748daf7c5d0309272741d19ba
Strategies:
1. Martyr: Naturally martyr cards are great to use hear as you know they will be killed off within the first few rounds if you have them not upgraded and low health and can position them effectively to boost your immunity monsters or self heal monsters to survive. Pretty straight forward here.
2. Cleanse: This ability removes the effects of poison on your tank monster. Cards such as the bard and river nymph can be great low mana cleanse monsters as well as corsair in high mana. If you have a proper tank or secondary tank, this can easily win you the match especially if they are a self heal monster or paired with healing monsters.
3. Gelatinous Cube: An old strategy but a very powerful one is using the cube to scavenge up in low mana matches and heal through any poison damage. Pair this with llama and it is almost unbeatable in most circumstances.
Match Breakdown
Round 1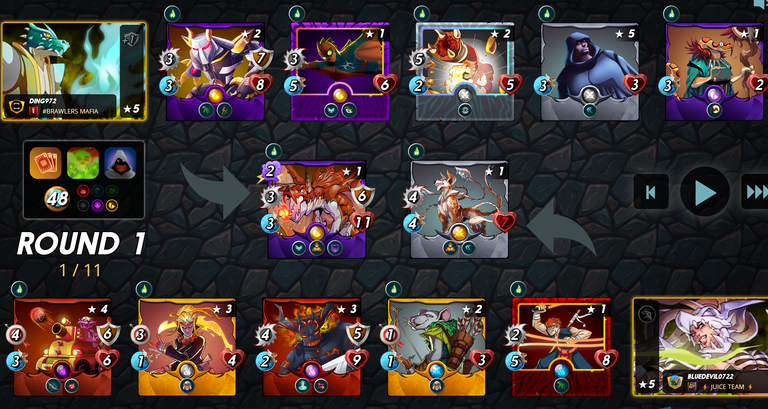 My opponent went for the sheer all out onslaught strategy here with damage which I believe was the downfall. I played my forgotten one with two martyr monsters around him to make sure he is well buffed when he hits the front. In round 1, things go as planned as my opponent hits hard but the lurker is able to avoid getting killed off too quickly dodging a few shots.
Round 2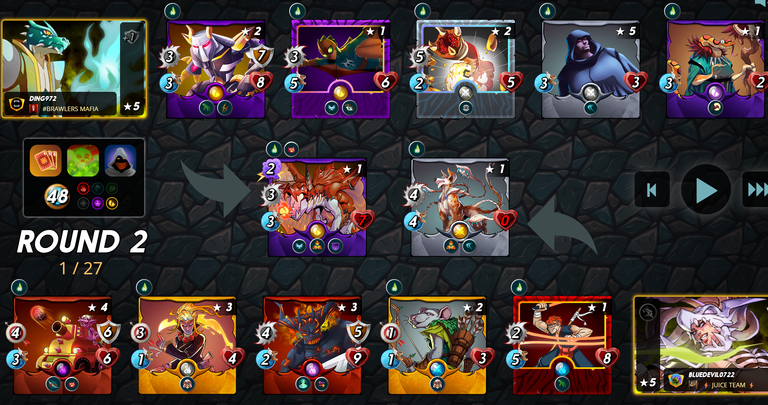 One thing I forgot to mention in round 1 was my lava launcher stunned his agor which was huge to keep my fineas a little more healthy going into round 3. This round the fineas and forgotten one is buffed up while his agor goes down and his backline dealers are bleeding.
Round 3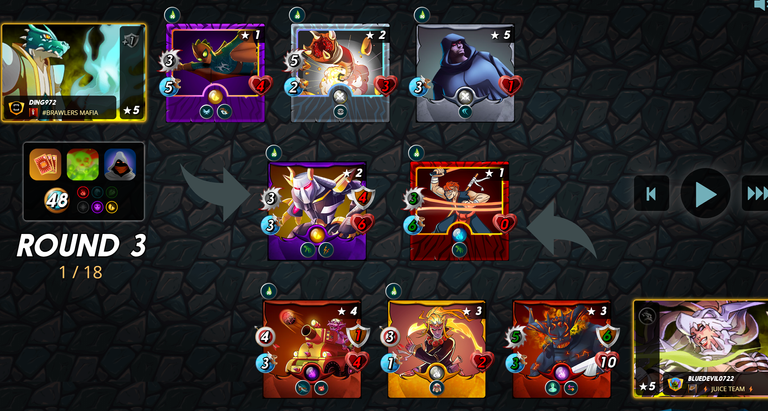 Round 3 starts with my forgotten one being buffed again along with the lava launcher. His backline monsters will die next round so he has to somehow eliminate my forgotten one this round. He is not fast enough and my launcher along with forgotten one take out his carnage titan. At this point, it is all over as his monsters will die to poison in round 4.

Martyr is always a go to for me in poison matchups and feel I see it very often in matches I play in ranked as well as tourneys. It is such a strong ability and has changed the game for the better. Hope you enjoyed this breakdown and please upvote or comment if you have any other strategies you use in this ruleset.
---
---