Grim Reaper - Splinterlands Art Contest #167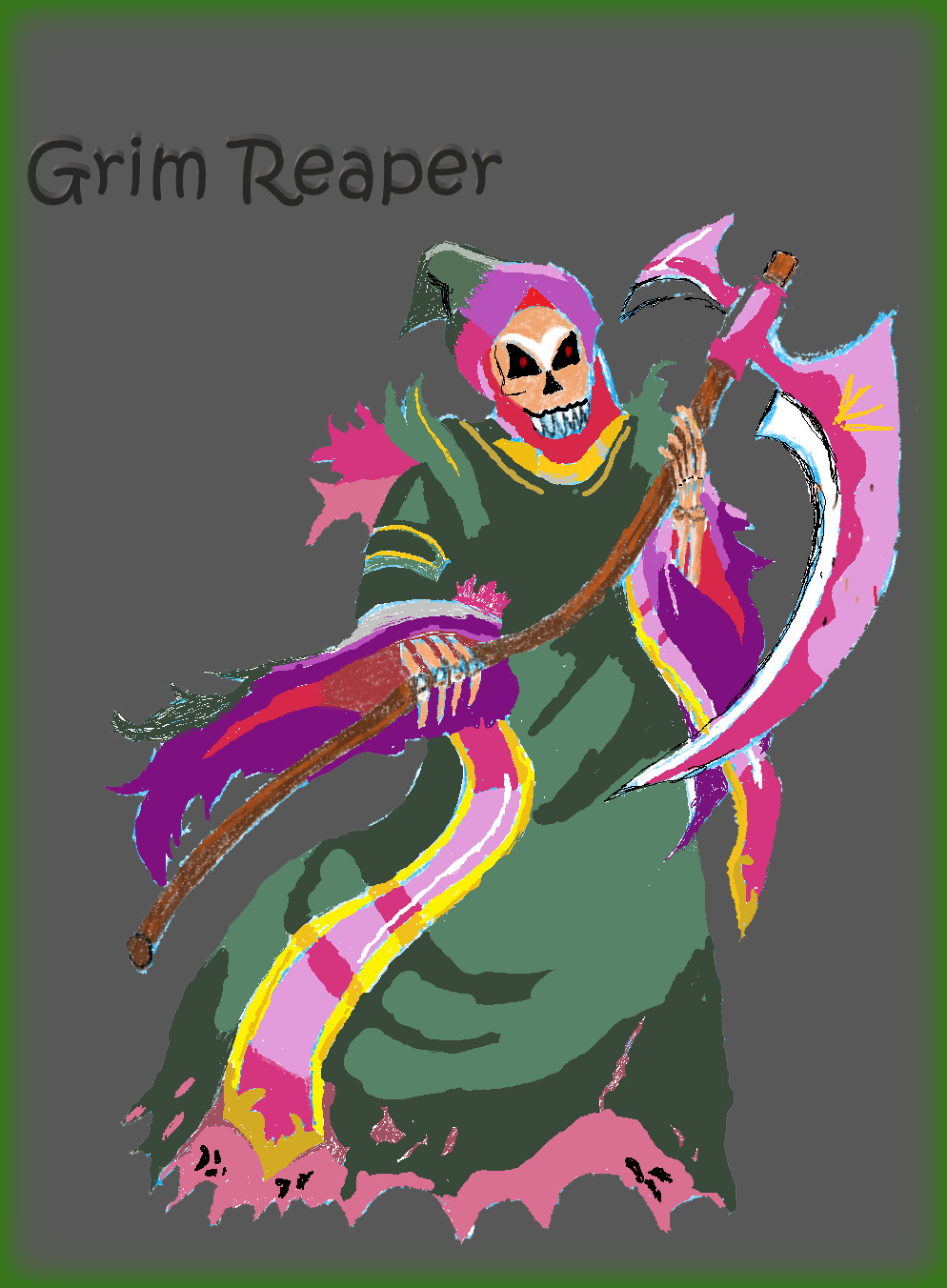 This is my 3rd drawing so far for the Splinterlands Art Contest. If you wish to join this contest, it's held weekly. Here is the link to the current contest:
Splinterlands Art Contest! // Week 167 // 10 Booster Pack Prize!
Even if you don't want to join yourself, check out the links posted by everyone who did join and you'll see some amazing artwork!
In the interest of showing your work as required: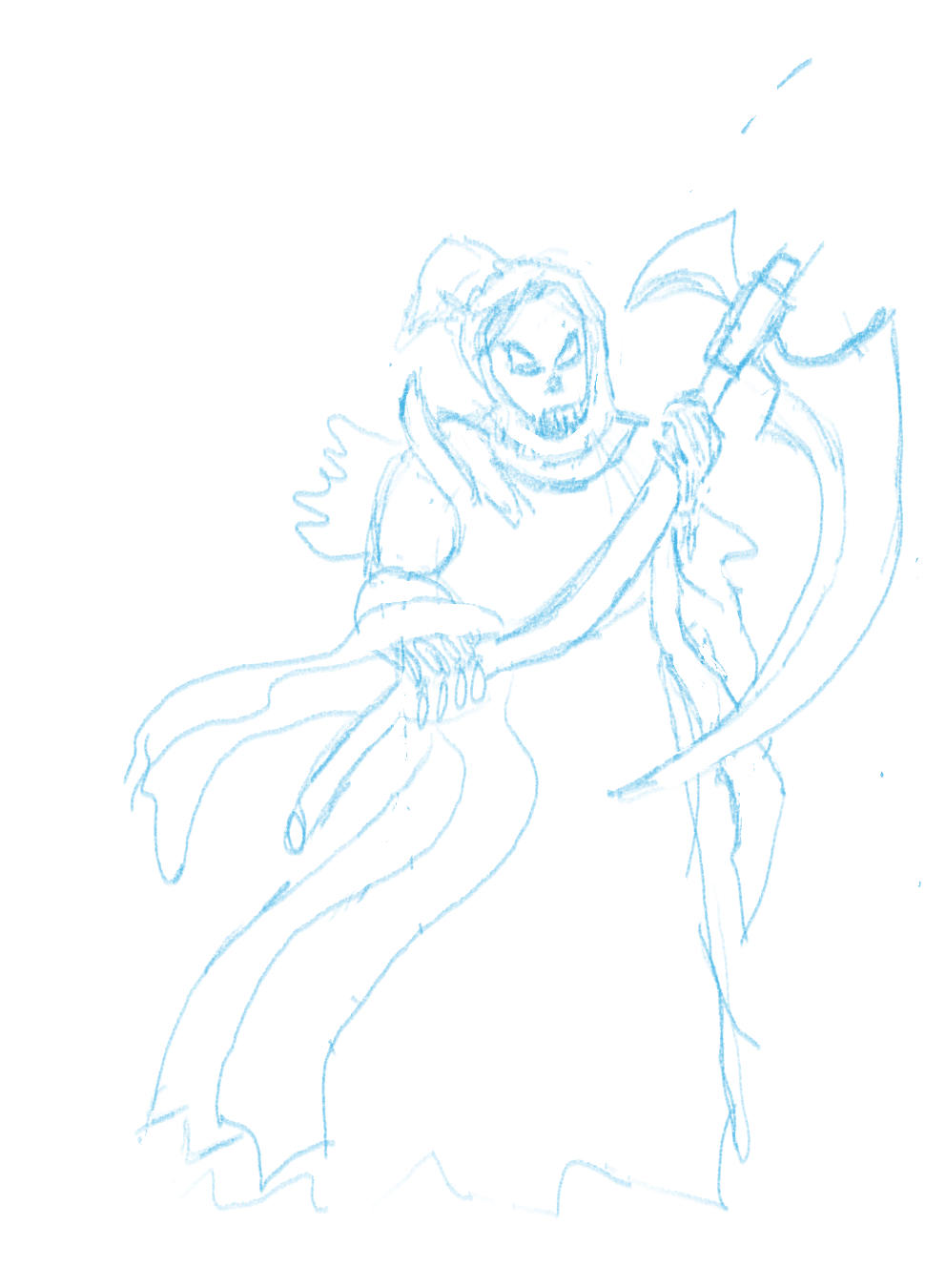 This is my first rough sketch. I'm using Paint3D and drawing on my computer. I'm still new to this method and it's challenging to say the least!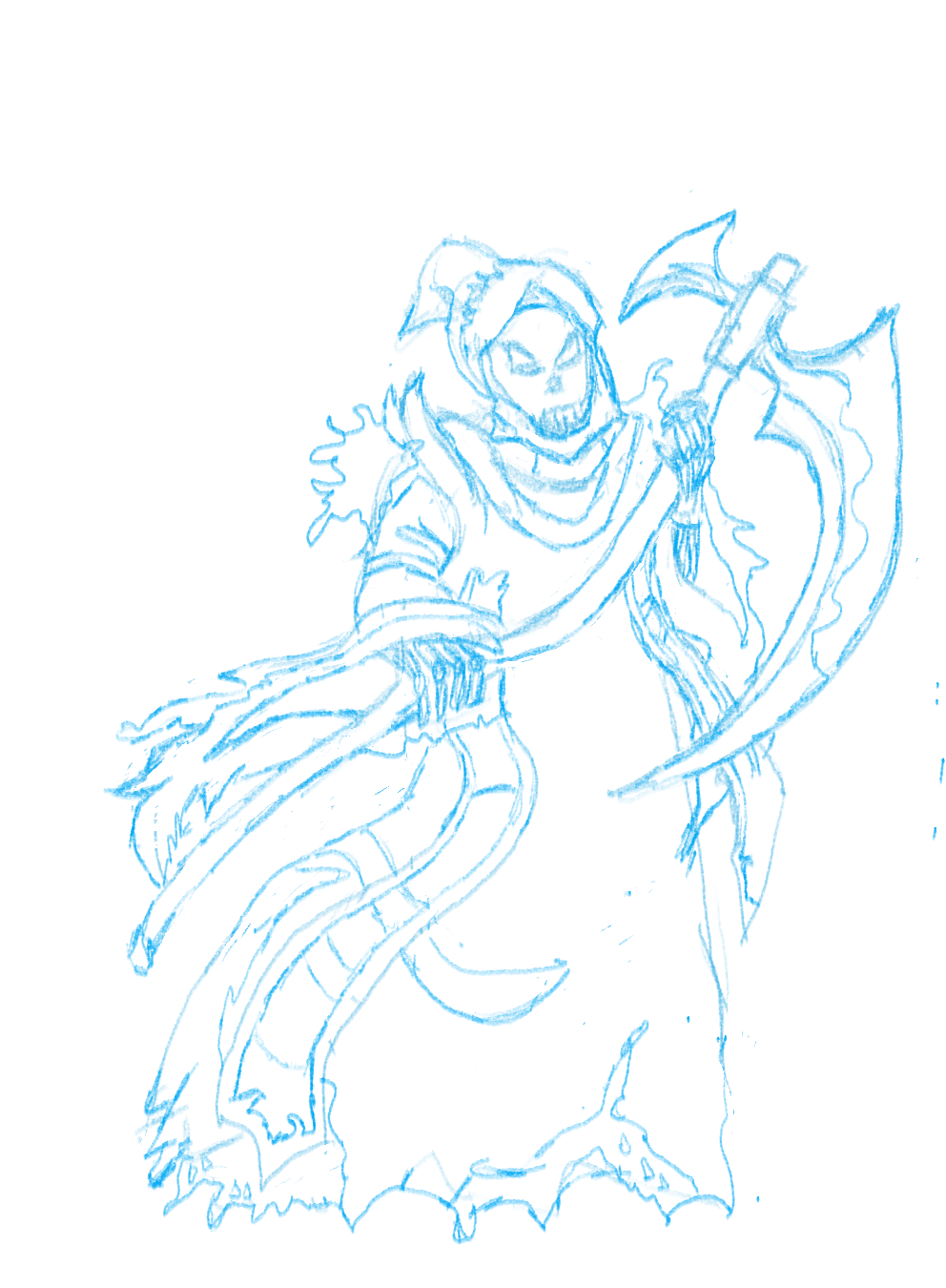 And here he is after a few more hours of work. I'm almost ready to start adding the color at this point.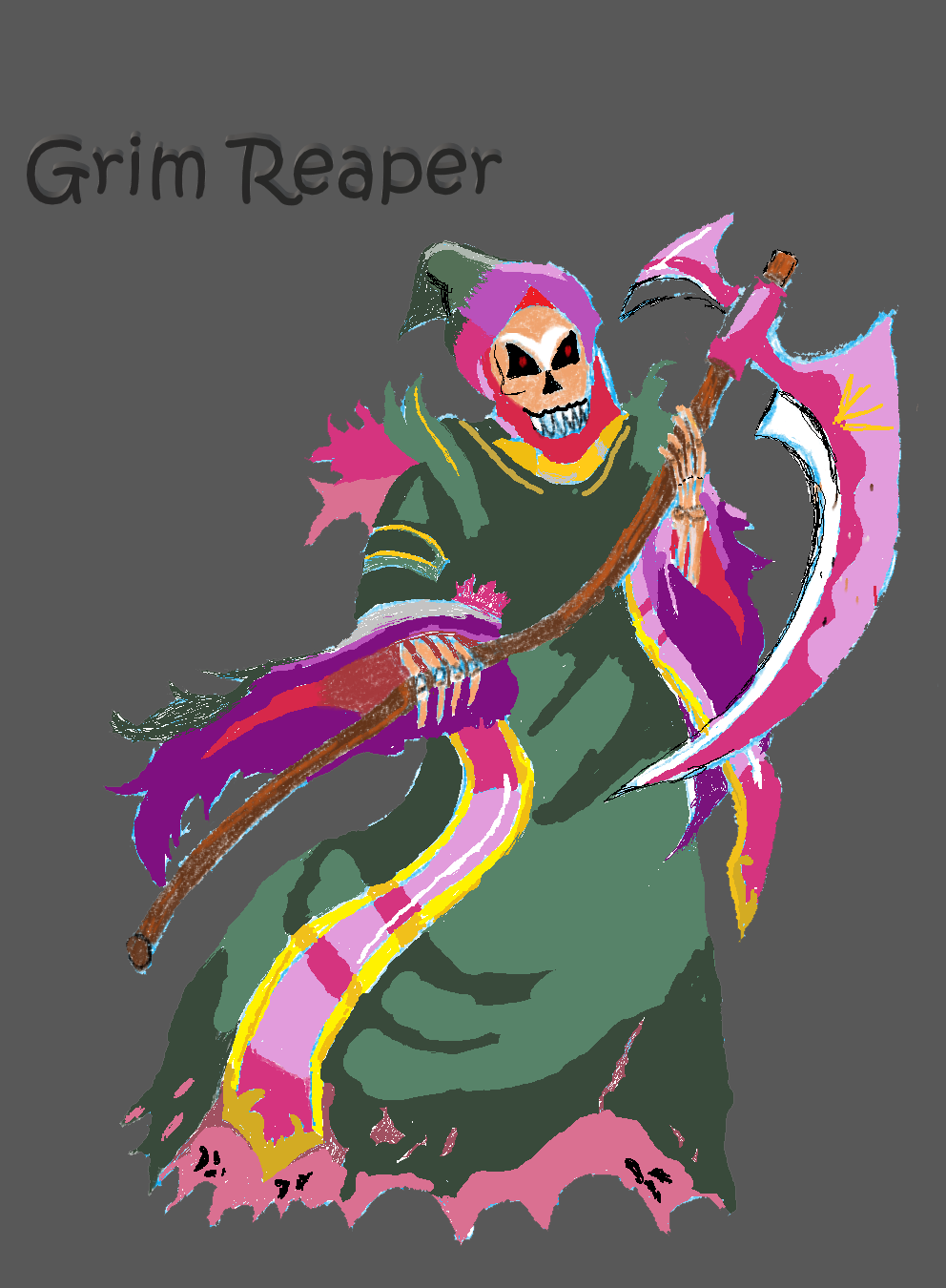 And here we are after coloring in adding the background fill.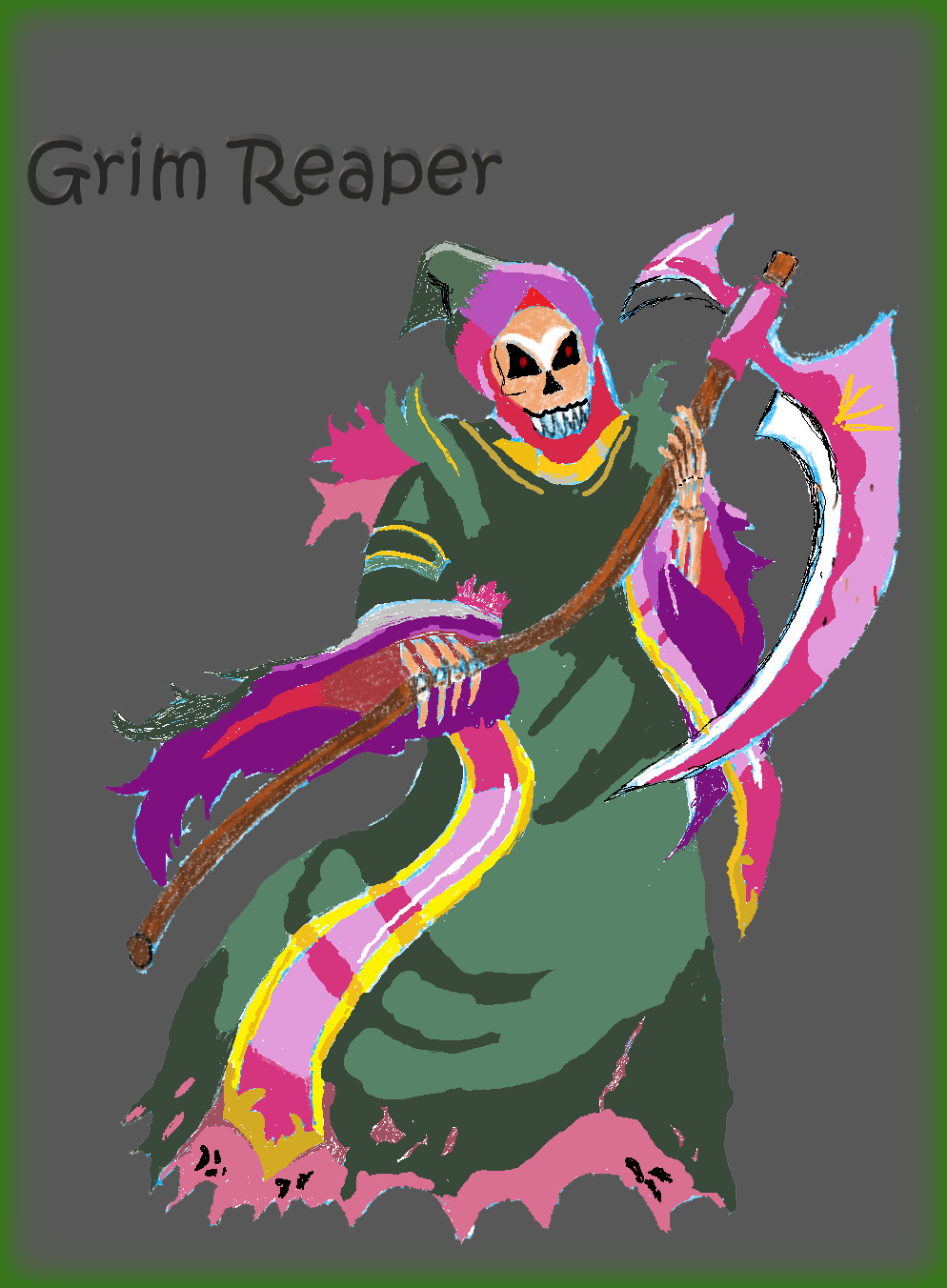 And finally, I put the canvas into LunaPic to add the title and the frame.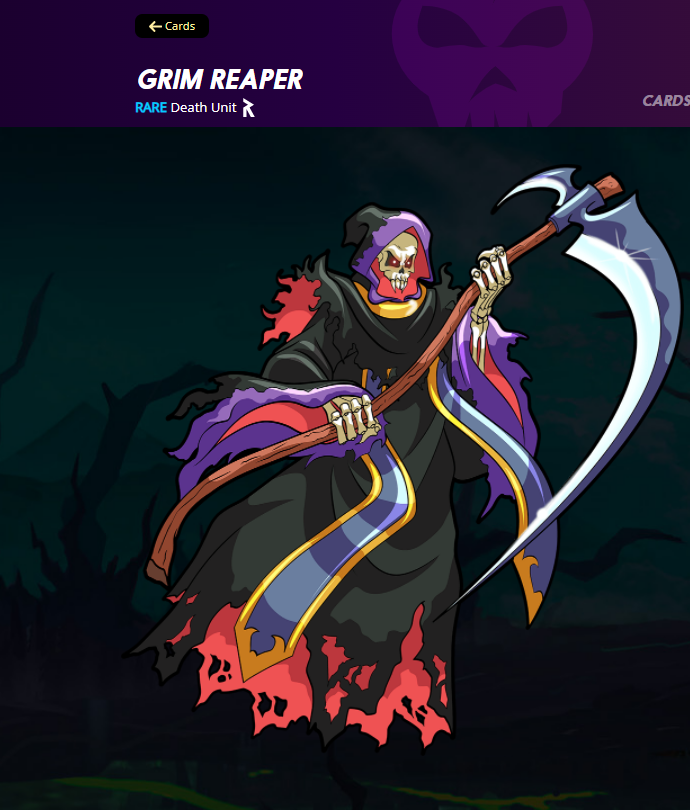 This is the picture from Splinterlands Lore that I used to model my drawing from.
Thanks to Splinterlands for sponsoring this fun and challenging contest every week!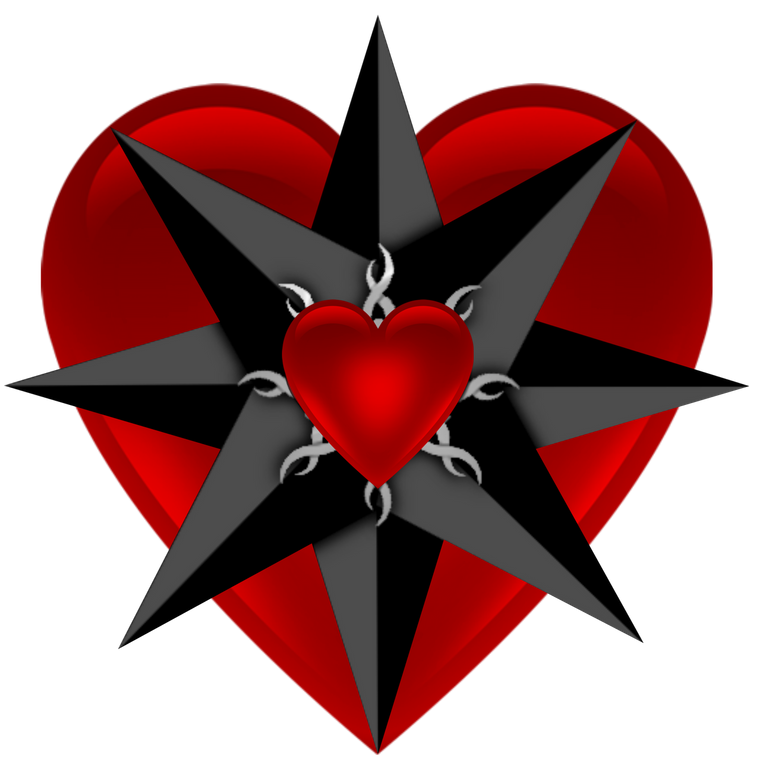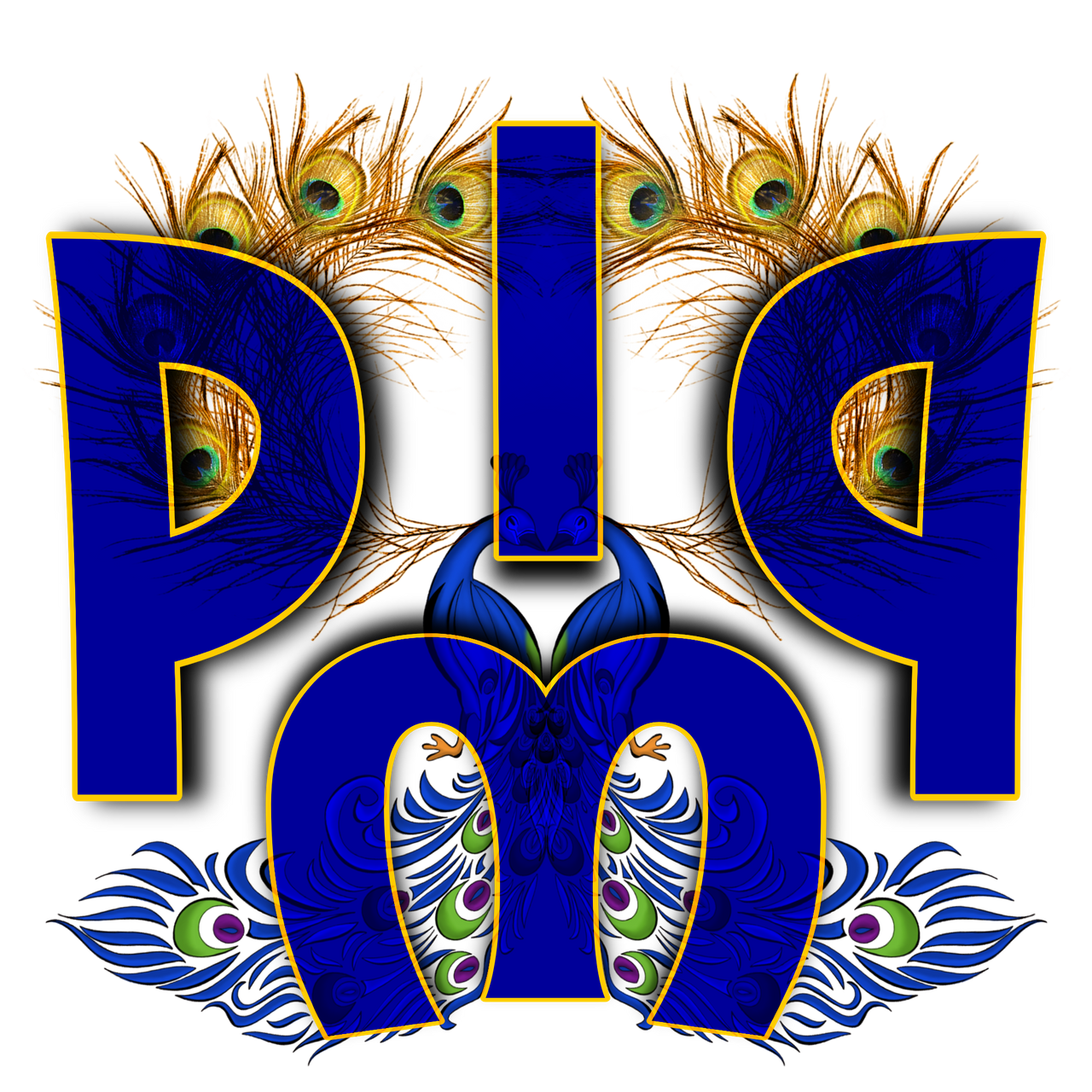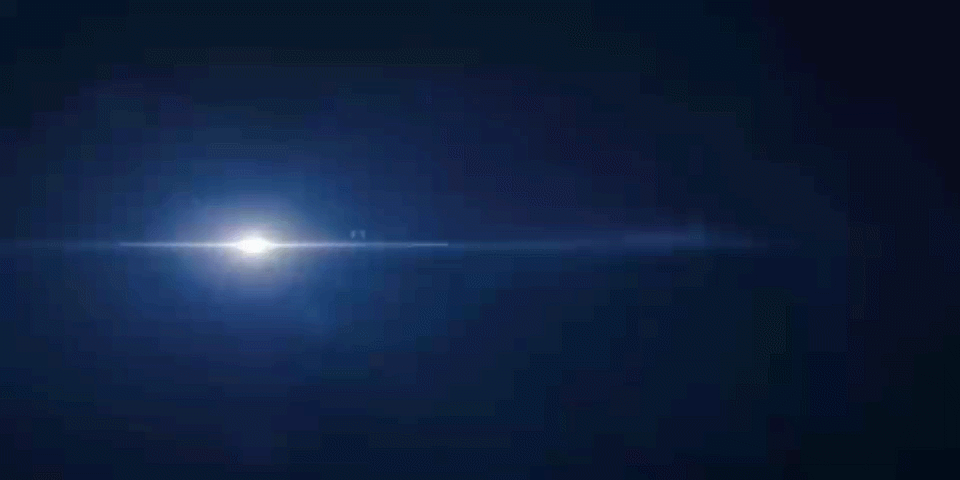 Hive is a social blockchain where you can join communities, share and curate content and earn cryptocurrency that is growing in value. Sign up for an account at Sign up for Hive.
---
---