Is joining splinterlands too late ? My opinion...

Hello ladies and gentlemans, i'm writing today because a lot of people have been asking me lately when i mention splinterlands if it is too late to get into it, as it may be with other games like Axie Infinity or Plants vs Undead among some other games. So this is meant for people that are looking to get into Splinterlands and asking themselves if it's worth their time because it can be overwhelming at first which hasn't kept the game from growing immensely lately.
Check it out for yourself.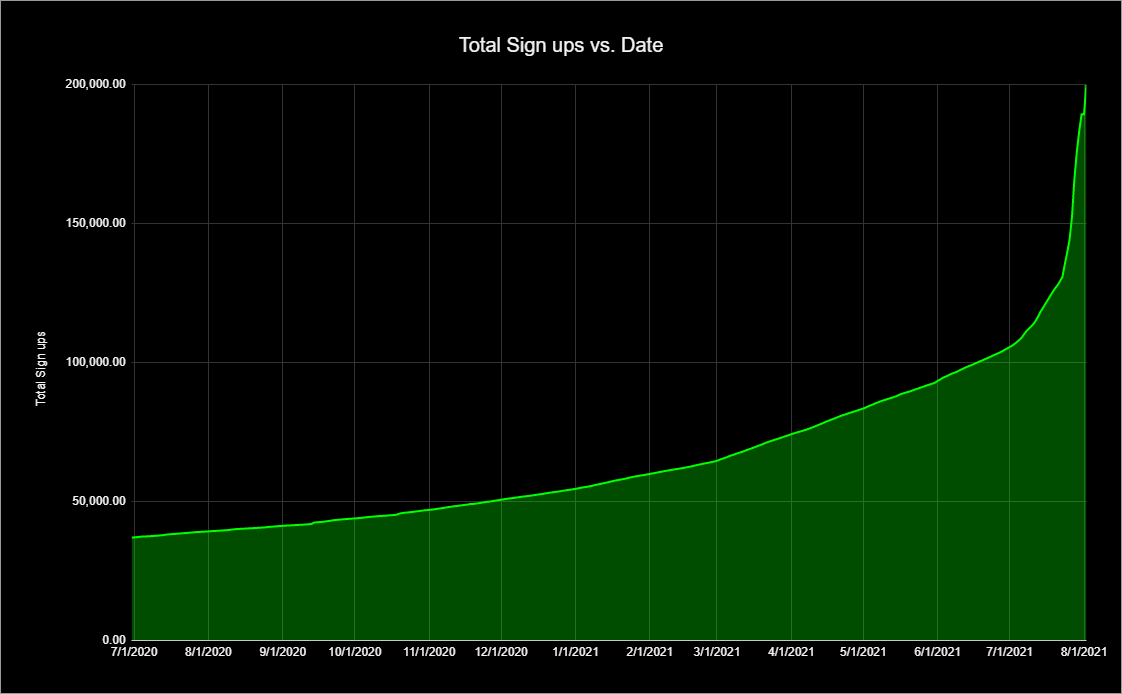 My anwser to them as you may guess now is no, it's not too late. This game has been out there for years now and it only growed since, but the potential to earn and let's not forget have fun, because this game is actually TONS of fun, is actually NOW. Why ?
So basically there are a few ways to earn from Splinterlands.
Playing ranked matches
Each win will grant you a part from the Dark Energy Crystal pool (DEC) and the amount you're getting is based on how much card NFT's you have, if you're in a guild (bonus) the rating you have or the league you're in, win streaks and your ECR (DEC capture rate which decreases by 1% roughly every battle and fills back up by just simply waiting).

Staking SPS. This is an airdropped token based and all your ingame assets.
DEC
The amount of cards you have give you "collection power" based on rarity and if it is a gold foil or not
Here's the rest of what counts towards your airdrop points

So for new players getting a land is now impossible unless you buy one from another player but the price has skyrocketted. Hopefully there will be more land to sale in the future.
3/ you obviously can sell your cards or RENT them, yes that's a great way to get a passive income without sweating.
And there are also great tournaments out there also for beginners with capped levels and great prizes.
So how do you get cards ? At the moment you can obtain new cards by playing and opening your daily chest(s) trough the daily quest (battle 5 times with the water deck in this case).



OR get them trough the season rewards which are given out every 2 weeks based on your league rating.
If you have read up until now and are still hesitating let me reassure you right away, there's a new expansion coming out real soon and new cards in reward chests, so that is why it will be a great time to start now before it all gets sold out. There will be a presale which you can access by staking SPS plain and simply, you will get vouchers (1 = 1 pack) based on how much you staked vs how much is staked by each player.
Looking forward to seeing you all ingame, on discord and on social medias / streams and hoped this helped you guys ♥.
Here's a battle i had today that was real fun to have an example of how the game looks like.
https://splinterlands.com/?p=battle&id=sl_c176c17ba1eae6f06df45f05cd1e6027&ref=bluefox21

---
---